Whether you are a professional photographer or a layman, photos mean a lot to everyone. They are the ultimate time machines, the most effective tools of nostalgia. And in this modern era where we want to capture every moment, photos are all the more important. So when any of our photos get damaged or corrupted it sends us in a frenzy to fix them. If you are in a similar situation and have googled how to fix pictures then you've landed in the right place. In this guide, we will tell you about what causes damaged photos and the fixes that you can employ. Not only that we will also lend you the secret about where you can find the best damaged photo repair software (Psst! It's 4DDiG Photo Repair) So stay tuned until the very end as we answer your burning questions related to the process of repairing pictures. So read on!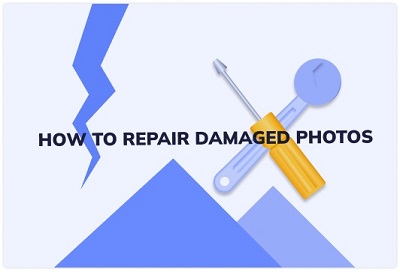 How to Repair Corrupted/Damaged/Broken JPEG Files
Part 1: What Causes Damaged Photos?
There may be a number of reasons why your photos are getting corrupted. Hard disk problems, crashed computers, unexpected shutdowns, the list goes on and on. It's important to know these reasons so that you can apply the relevant fixes when any problem arises. Let's look at what they might be:
The storage media has become non-writable due to bad sectors or internal damage. In this case, no files will be loaded on the hard drive and hence any photo loaded onto it will be damaged.
Damaged pictures due to the saving process. This occurs due to an unexpected system shutdown or crash.
Corruption of data during the saving process.
Interruptions while moving a file from one location to another is a big reason why photos get damaged.
File format incompatibility.
Malware and viruses can wreak havoc on any computer. Thus, it is important to be vigilant and scan your PC from time to time using Windows Defender.
Part 2: How to Repair Damaged Photos?
Method 1: Repair Damaged Photo with 4DDiG Photo Repair
Nothing can mend your photos like a well-oiled damaged photo repair software. Even though the market is filled to the brim with options, nothing comes close to the powerful 4DDiG Photo Repair image repair software.
The Tenorshare image repair comes with data recovery software designed to bring back lost data from anywhere on your PC. This smart photos repair software can repair unlimited distorted, blurry, pixelated, and greyed-out images without a hitch. With its intelligent algorithm, it is the perfect solution for repairing photographs. It also supports a wide variety of file types such as camera RAW image files, JPG, PNG, and more. Along with that, the software is devoid of any sneaky malware, viruses, or pop-up ads. Let's look at how you can make the most of this software in easy steps.
Repair damaged/corrupted photos and videos.
Fix low resolution photos or photos that are blurry, overexposed, or pixelated
Repair corrupted images of jpg, jpeg, arw, cr2, erf, nef, pef, orf, raw, srw, crw and raf formats.
Up to 3000 pictures can be repaired at one time.
100% easy and secure.
Step 1:

Select Photo Repair

After downloading the software, launch it. The main screen consists of all the drives and storage media connected to your PC along with the options of photos and video repair. Select the 'Photos repair' option from these options.

Step 2:

Add Photos to Repair

You'll now be taken to the photos repair window. In this window start the repair process by adding the broken photos onto the screen and then tap on the 'Repair' option to start repairing the damaged photos.

Step 3:

Repair and Recover Damaged Photos

After the repair process is complete you can view all the photos that were selected for repairing. If you are content with the results you can save these on your PC by choosing your preferred location.

Voila, you have now successfully repaired your photos. All this with a small yet effective image repair software.
Method 2: Run a CHKDSK Scan
CHKDSK is a handy tool for getting out of almost all data-related problems and corrupted images are no different. CHKDSK scans for any system file errors and rectifies them. CHKDSK can be initiated with a line of code in the command prompt. The CHKDSK scans your PC for any disk or data-related errors and fixes them. Here's how you can use CHKDSK to your advantage:
Step 1: Connect the storage media that contains the broken photos to your PC. Press 'Windows + S' and type 'Cmd' to bring up the Command prompt.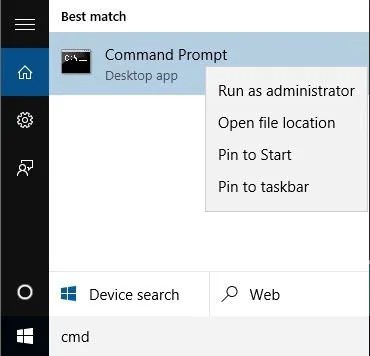 Step 2: Run the command prompt as Administrator. Once the command prompt is on your screen, type in the following command:
'chkdsk /r /f X:'
X being the drive letter of the concerned storage media.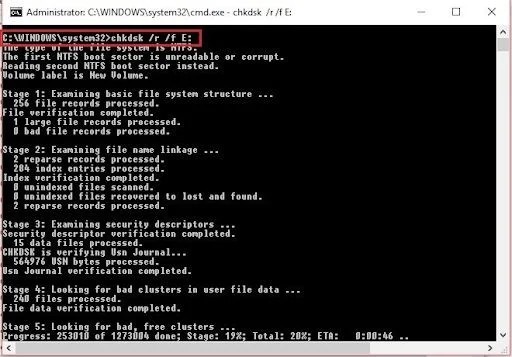 Step 3: Press Enter and let the scan finish. The CHKDSK will scan for errors and fix them thus getting rid of your damaged photo problem.
Method 3: Use Windows Error Checking
Apart from CHKDSK, Windows also contains Error checking tools to troubleshoot problems of this nature. Like CHKDSK it scans your PC and lists out all the errors. It can be a great tool if nothing else works. Here's how you can use the Windows Error Checking tools for photo repair:
Step 1: Open File Explorer and right-click on the drive that contains the damaged pictures.
Step 2: Click on the Properties option on that menu. In the Properties window, go to the 'Tools' tab and click on 'Check'.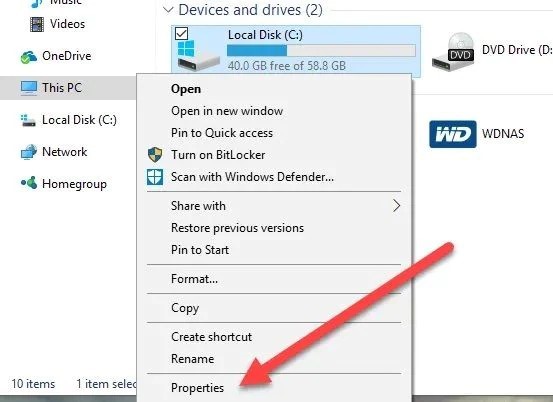 Step 3:In the next pop-up window click on 'Scan drive'. The error checker will now scan your drive for potential errors and will list them down if it finds any.
Part 3: How to Protect Photos from Being Damaged?
The best way of doing picture repair is to prevent it. Nobody wants to have their precious photos tarnished by Windows errors or data problems. This is why it's necessary to maintain your device so that these problems are few and far in between. Here are some tips that you can keep in mind to keep your photos from being damaged.
Avoid interruptions while files are being moved or in use.
Avoid unexpected shutdowns.
Scan your PC for malware and viruses regularly.
Always ensure that you have sufficient free space on your device.
Backup your files regularly.
FAQs
1. Can damaged photos be repaired?
Yes, damaged photos repair is possible and there are many proven ways to do so. The most promising one is through the 4DDiG Photo Repair software. This image repair software is loaded with features including:
Fast, simple, and intuitive.
Smart and modern algorithm.
Malware, Virus, and ad-free software.
Ability to repair corrupted, greyed out, blurred and damaged photos.
Support for numerous file types including RAW image files, JPG, PNG, etc.
2. How can I repair corrupted photos?
You can repair corrupted photos by using the 4DDiG Photo Repair data recovery software. It is fast and simple to use and supports the recovery of a wide variety of files. To use it, open the 4DDiG software and click on Photos repair. Add the broken photos to the list and start repair. The photos will now be repaired after which you can export them to your desired location. Alternatively, you can also use CHKDSK and Windows Error checking tools for damaged repair.
3. How can I repair corrupted JPEG files?
JPEG files can be repaired by doing damaged photo repair software free download. The 4DDiG Photo Repair image repair software not only allows you to repair corrupted images it also allows you to do that for numerous file types including JPEG.
Conclusion:
Data problems are part and parcel of owning a PC with damaged photos being one of the most common problems. But with potent fixes like the 4DDiG Photo Repair image repair software available at one's behest, no problem is too big to be solved. An all-round software with the functionality available to take care of every need related to data issues, this powerhouse of a software is a must-have in every modern computer. So when are you downloading your copy?