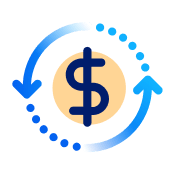 Money-Back Guarantee
Our products come with a 30-day money-back guarantee.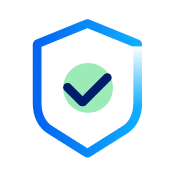 Secure Purchase
The whole purchase is 100% secure and your privary is protected. No viruses or malware.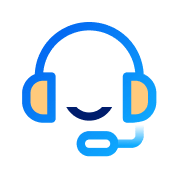 24/7 Customer Service
4DDiG provides instant email service within 24 hours by our professional customer team.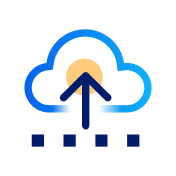 Lifetime Free Updates
Still have questions about our products and service? You can always contact us easily.
How to use coupon code?
Step 1
Copy discount code to clipboard.
Step 2
Choose a product and click "Buy Now" to enter the shopping cart.
Step 3
Paste the code into the Redeem Coupon Code box.
Hear What Our Customers Say
Don't just take our word for it. See why 4DDiG is highly recommended by 100 M+ happy users worldwide
9.5
Ease of use
---
Based on 3000+reviews
My USB drive is not recognized by the computer but there are my work files in it, and then I used 4DDiG Windows Data Recovery to help me get them back. It's recommended.
I thought my damaged images were gone forever, but 4DDiG File Repair was able to fix them! The process was incredibly easy and the results were impressive. I highly recommend this program to anyone who needs to repair their damaged image files.
My laptop was running out of disk space. 4DDiG Partition Manager helped me redistribute my disk space and I managed to extend system partition. I would highly recommend it to anyone in need of partition optimization!
See What Our Users Ask Frequently
This Q&A section can answer all your doubts about 4DDiG
If you have already bought another file repair software and find it is ineffective compared to 4DDiG File Repair. You can buy the equal edition of 4DDiG File Repair with a bigger discount. All you need is a valid proof of purchase(A working license code, a scanned receipt, a paid invoice, etc.) It must have been purchased within the last 12 months and the competing app's license must be valid until today. Contact our support team and fill in the online form.
Tips: Type "Bigger Discount" on Subject and attach the name and version of competing software. Then attach your purchase proof (screenshot, PDF receipt, etc.) on Attachment.
Yes, you can rest assured that it is 100% safe to purchase 4DDiG product.
We accept Credit Card, PayPal, Direct Debit, Check/Money Order, Fax-Credit Card, etc. Credit Card is highly recommended, as it is the quickest way for you to receive the registration code and download link after payment.
Generally, you will receive the license code within 5 minutes. Don't forget to check your email spam folder. If you can not find it anywhere, please submit your email address for the order to retrieve your license code or you can contact our support team to help you.
Yes, you can cancel the auto subscription by following the guide here. Or you can contact our support team at any time to cancel it. We will respond within 24 hours on weekdays and 48 hours on holidays.
Yes, if we are unable to solve any technical problems, you can get your money back within 30 days. Please reach out to our support team for assistance if you are unable to repair corrupted videos or photos. We'll try our best to solve the issue for you.