How to Repari Corrupted MP4?

"Some of the home videos I was moving from my phone to the PC ended up getting corrupted. They refuse to open. Are there any fixes to this? Any help is appreciated!"
Videos have become a big part of capturing memories in today's world. That's why a lot of innovation is being put into coming up with the best cameras for your phones. But what if you are not able to access these memories? Corruption, errors, and incompatible codecs can affect your video files making them useless. Keeping that in mind, we have come up with this amazing guide to tell you important facts and tricks about how to repair mp4 files. There are a lot of services on the internet that offer to repair mp4 files, however, only a handful of these methods work. We have, in this guide, curated some of the best methods and presented them to you. Read this guide till the very end to bring back your files in a quick way without wasting your time trying all the junk present out there. So let's get going!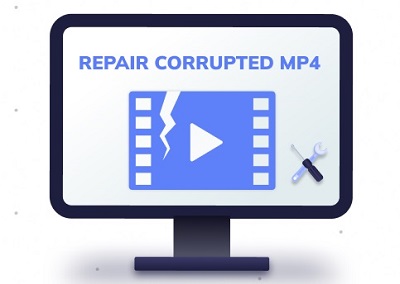 【MP4 Video Repair】How to Repair Corrupted/Broken/Damaged MP4 Video Files Free?
Part 1: Why is My MP4 File Corrupt?
A corrupted video file can happen due to a variety of issues. Small errors can cause major problems while encoding or transferring a video. Here are some of the common causes that are behind this issue.
Error while reading or writing data on storage media.
Interruptions when the MP4 file in question is in use.
While downloading videos off the internet, if the download process is interrupted by an internet shutdown it may cause the video to be corrupted and the video may become unusable.
Viruses or malware.
Frequent system shutdowns.
Part 2: How to Repair Corrupted MP4 Files?
Fix 1: Effectively Repair MP4 Files with 4DDiG Video Repair Tool (Easy&Fast)
Looking for solutions in the vast of internet every time you have to repair an MP4 file seems like a waste of time. To get rid of this problem, you need a permanent solution. A solution that will be present right on your desktop and will get rid of the problem in an instant. A solution like that exists and it goes by the name of 'Tenorshare 4DDiG Video Repair Tool'. A fast, effective and simple software that does what it is intended to do without creating much noise. Some of its best features include,
Supports repair of popular video formats including MP4, MOV, MKV, MTS, FLV, M4V, etc.
Support Windows PC and all storage media.
Has support for popular camera brands, such as Canon, GoPro, and DJI.
100% safe, fast repair with an easy-to-use interface.
Here's how it works:
Select Video Repair

Launch the Tenorshare 4DDiG software and select the 'Video Repair' option located at the bottom of the screen under the 'Advanced repair' tab.

Scan the Corrupted MP4

Add the corrupted videos to the tab and click on the 'Repair' button to start the MP4 repair process.

Repair and Export

Once the repair process is done you'll be able to preview the repaired files. If you are satisfied, export the video to a location of your choice and you will have successfully repaired your corrupted video.
Fix 2: Repair Corrupt MP4 Files Online
If you are not one to download third-party apps, worry not, because we have an alternative for that as well. You can use the online Tenorshare 4DDiG tool to fix corrupted mp4 in no time. It's a lightweight, fast and efficient repair tool that will do its job without putting any strain on your system. The best feature of this online tool is that it's completely free and supports various popular formats. It also keeps your data safe and has a fully automatic repair system. So let's see how it actually does the mp4 video repair.
Step 1: Go to the online video repair site. Click on the 'Upload videos' button. Once uploaded, start the auto repair process.
Step 2: The tool will now automatically repair your file. Once the process is complete you can preview the repaired file and save it on your PC.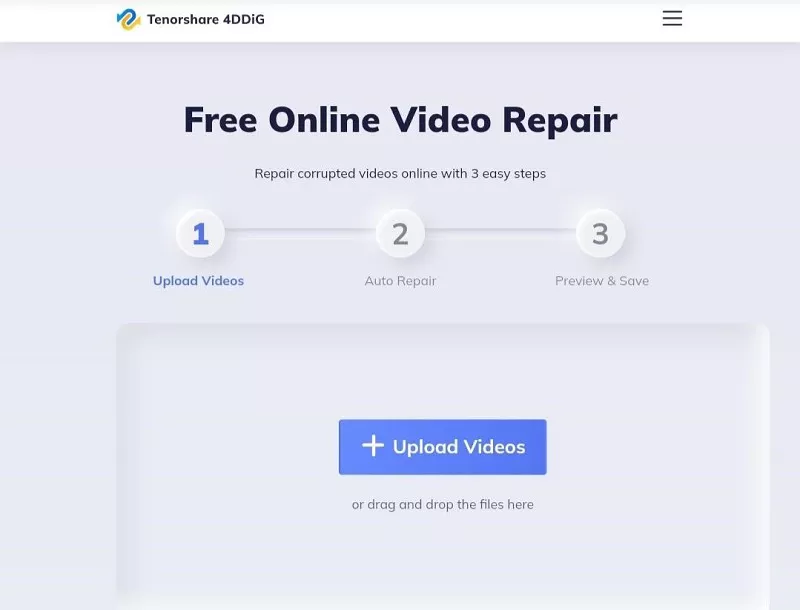 Fix 3: Repair MP4 Files with Fix Feature in VLC.
When it comes to video players for your PC, there is no better choice than the VLC video player. However, the use of VLC is not only limited to playing videos, it can also repair your corrupted MP4 files, here's how.
Step 1: Change your MP4 file's extension by renaming it to.AVI. Now launch the VLC player.
Step 2: Go to Tools > Preferences > Input or Codecs. Once in this window, select the 'Always Fix' option next to 'Repair .AVI files'. Click on the 'Save' button at the bottom.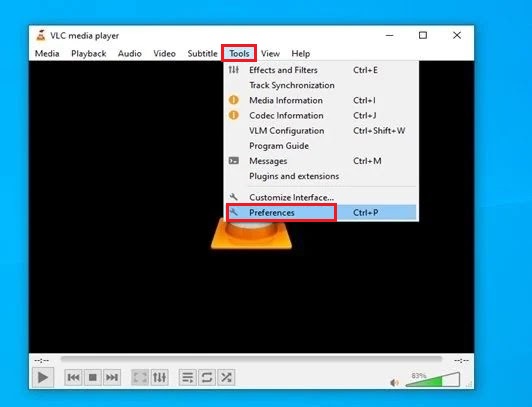 Step 3: VLC will not fix the renamed AVI file. Play the file after the process is complete.
Fix 4: Fix Corrupted MP4 via Transcoding in VLC
Another great way to repair mp4 files with VLC is via Transcoding. Transcoding basically fixes the missing codecs that prevent a file from being played on various video players. Here's how you can use it to fix your files.
Step 1: Launch the VLC player and go to Media > Convert/ Save > Add. Add the corrupted MP4 file in question and click on the 'Convert/Save' button at the bottom.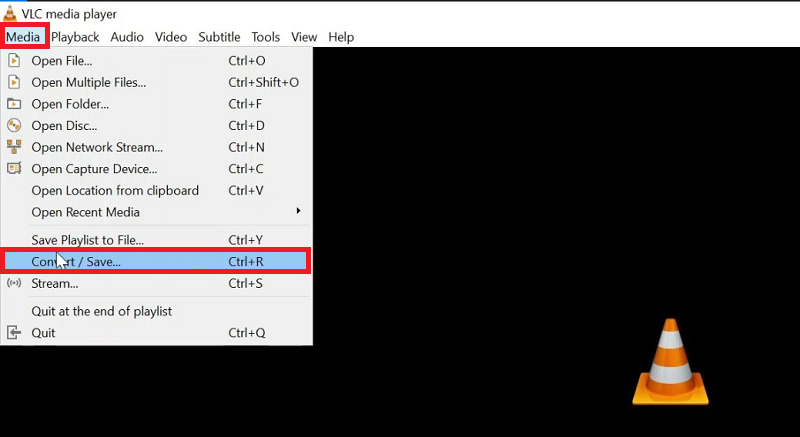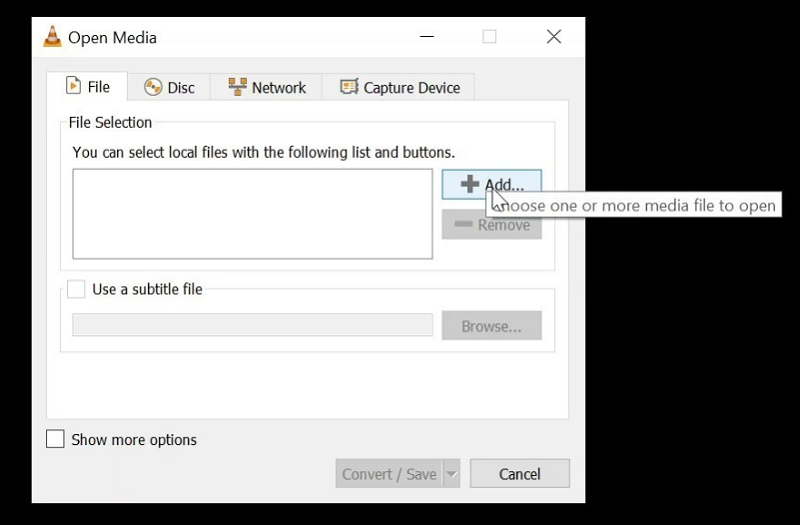 Step 2: In the next window that pops up fill in the file name and location in the 'Destination file' option. Choose the desired input codec from the 'Profile' list and click on 'Start'. The process will now begin and will fix the incompatibility issue of the MP4 file.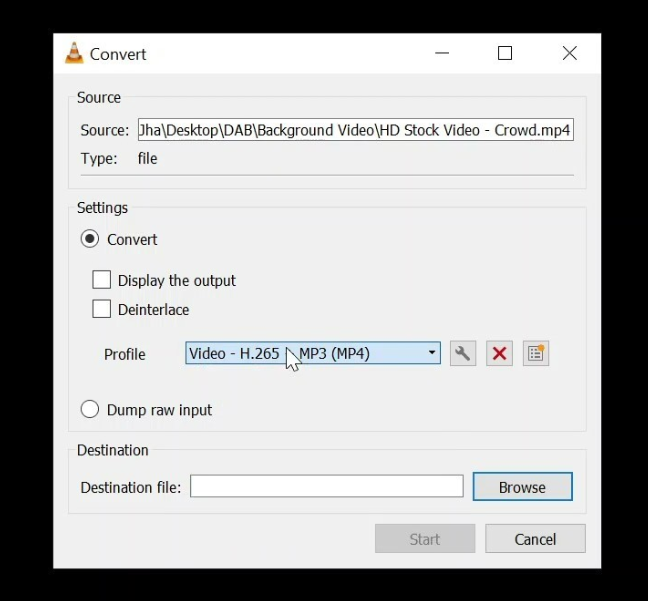 Note: You can edit the various codec profiles and also create new profiles in VLC.
Fix 5: Increase the Cache Value in VLC Player
Increasing the cache value can go a long way in improving the playback quality of your video. Here's how you can do it in VLC.
Step 1: Launch VLC and go to Tools > Preferences > Show settings > All.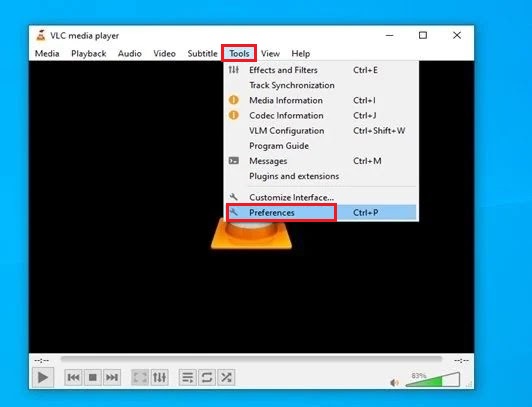 Step 2: Click on the Input/ Codecs from the list and in this window go to the 'Advanced Options' on the right pane.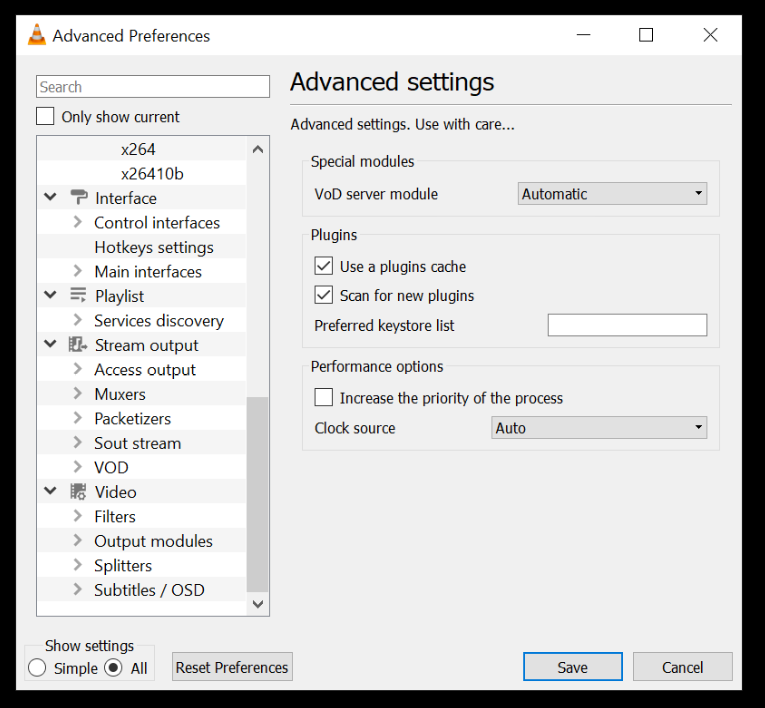 Step 3: Go to the 'File Caching' setting and change the value from 300 to 1000 or above. Click on save and restart the VLC Player.
Fix 6: Change Video Output Settings in VLC
This method is especially useful if your video is showing a white or black screen when played. Here's how it is done.
Step 1: Go to Tools > Preferences > Video > Video Settings. In the Video Settings window, change the video output from 'Automatic to DirectX (DirectDraw) video output'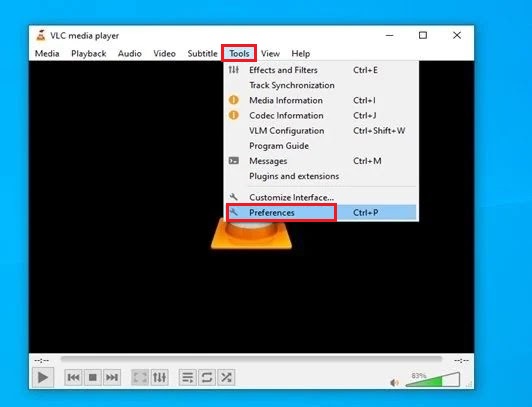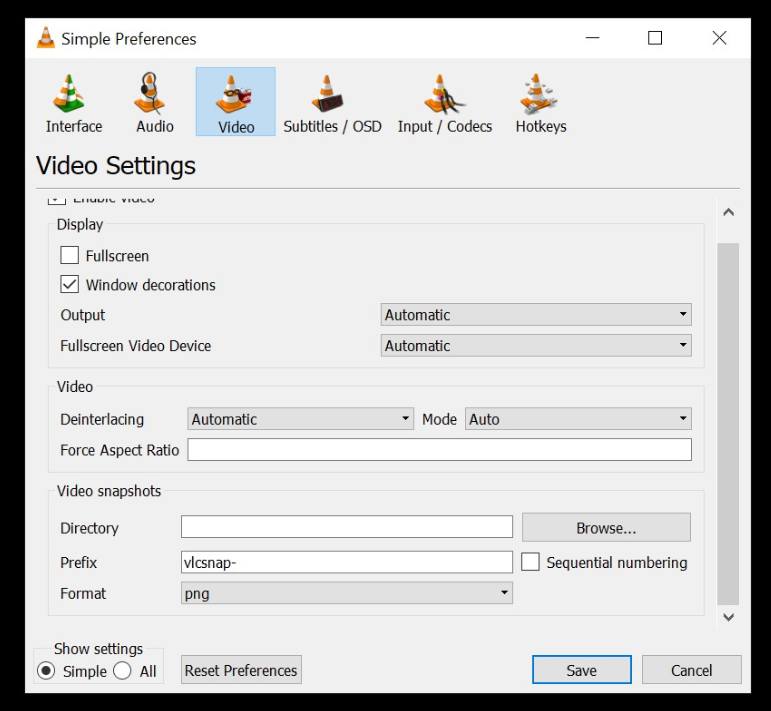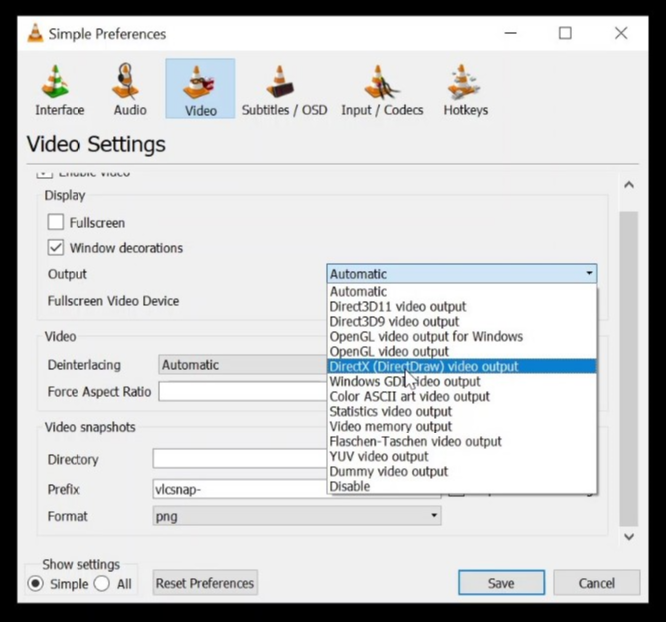 Step 2: Click on 'Save' and restart VLC.
Fix 7: Fix Corrupted MP4 with QuickTime on Mac
Mac has its own video player with the name QuickTime. If your file is not playing on QuickTime, try restarting the app. Look at the file extension, and change it to a format that is compatible with the QuickTime player. If these methods don't work you can always download the Tenorshare 4DDiG video repair tool or use the online repair tool for free.
Part 3: How to Prevent MP4 Files Being Corrupted?
Trying to repair corrupt mp4 is easy but wouldn't you rather have to never encounter this problem. Well, here are a few tips that will help you in preventing this problem if you follow them rigorously.
Make backups of video files that you are editing on more than one backup media.
Keep your PC updated.
Avoid unexpected shutdowns.
Avoid interruptions while you are performing any action on the video like moving, copying, or editing it.
Regularly scan your hard disk to assess and maintain its health and avoid data corruption issues.
FAQs
1. How do I fix a crashed video file?
The best answer to this is the Tenorshare 4DDiG software. It can uncorrupt your videos in the blink of an eye and make them as good as new.
2. Can VLC repair MP4?
Yes, VLC can repair MP4 files in the following ways,
Fix Feature in VLC.
Changing the Video Output Settings in VLC
Via the Transcoding feature in VLC
3. How can I fix a corrupt MP4 file online?
You can easily fix a corrupted video file online with the powerful Tenorshare 4DDiG online video repair tool. You just have to upload the video to the online tool and the tool will do the rest.
Summary
With this guide by your side, doing an mp4 fix has never been easier. So download the 4DDiG video repair tool now and start fixing your MP4 files in an instant.