Today, there are two most popular image file types, PNG and JPG, so there may come a time in your life when you have to make the tedious choice of whether to store your digital images as JPEG or PNG. Fortunately, this article will introduce these two most popular file types, PNG vs. JPG/JPEG. And compare the various aspects of PNG and JPG so that you can make a quicker and easier choice.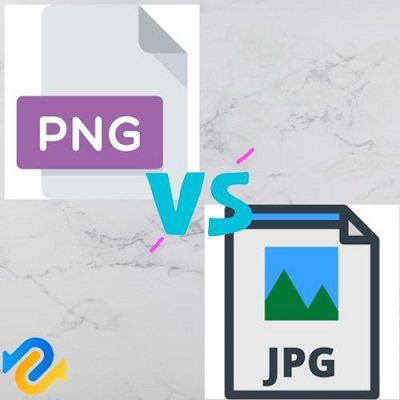 How to Repair Corrupted/Damaged/Broken JPEG Files?
Part 1: The Overview of PNG and JPG/JPEG
What is a PNG file?
PNGs stand for Portable Network Graphics. It is a file format that compresses easily. In addition, it can also accommodate 16 million colors like the JPEG picture format. PNG format is usually allotted to logos, charts, illustrations, web graphics, and other top-quality photographs. The difference between JPEG and PNG is that the PNG file format will accommodate transparent backgrounds.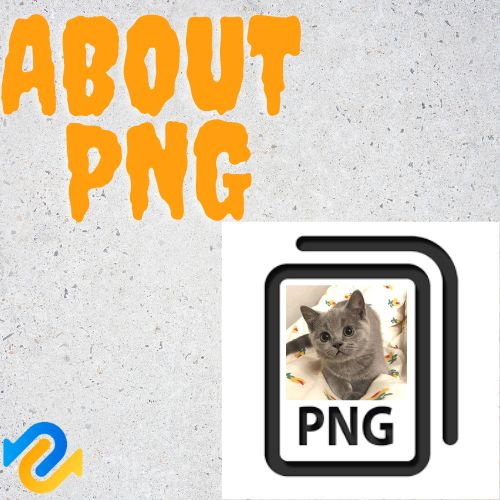 What is a JPEG file?
The second format of the PNG vs. JPEG file format is the Joint Photographic Experts Group. It is one of the most common file formats for saving digital photos. Modern photography cameras also employ the format to save and capture pictures. It is a popular format because the pictures undergo an automatic compression process, reducing their size. Thus, as a result, there is more internal storage space. In addition, the JPEG format is easier to save too. JPEG pictures will upload on webpages for business websites more quickly. Lastly, the JPEG will also support 16 million colors.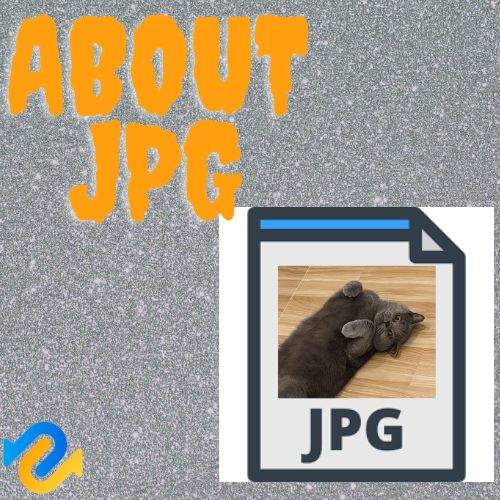 Part 2: What Is the Difference between JPG/JPEG and PNG Files?
The PNG vs. JPG argument is incomplete without comparing the two formats. The intention is to learn more about the different photo-saving formats instead of picking one over the other. JPG vs. PNG is different in multiple ways. Please continue reading to learn more about it:
Intended use
Photographers and businesses globally use JPEG format for bigger libraries. As mentioned above, JPEG files are compressed immediately after taking them. Therefore, they are taken and easily shared when multiple pictures are involved. Furthermore, JPEG pictures are quick to download too. JPEG pictures are very versatile with different operating systems too. The user does not require specialized software, which saves money and resources. On the other hand, the PNG file format does not accommodate top-quality pictures. However, the file format will accommodate high-contrast graphics. Have you noticed screenshots also have a default PNG format? This is because they are the real-time representation of the phone's screen. The pixels are not pixelated, which maintains their quality. Regarding JPG vs. PNG quality, PNG images maintain an excellent color pallet. Therefore, you will find PNG charts and infographics widely.
Transparency
Is PNG or JPEG better? One reason PNG takes the lead is the ability to process transparent images. The quality is very helpful in creating logos and layered images. Unfortunately, JPEG images do not accommodate transparent backgrounds. Furthermore, these irregularly shaped logos and text-based graphics do not work well with JPEG format. Moreover, JPEG formats also do not guarantee images will accommodate web pages. When discussing PNG vs. JPG, PNG images accommodate transparency. Therefore, PNG images are widely used for transparent images. The user can customize the level of transparency too. Lastly, PNG pictures combine colors and text overlays to create attractive graphics.
Compression
JPEG images will store top-quality images without damaging the color and detail. These large images are compressed into smaller sizes, making them easy to share throughout the production line. JPEG usually employs lossy compression. With this process, some data is deleted to make the images smaller. As a result, the images become distorted each time they are edited and saved. No wonder photographers choose to work with jpeg images. PNG files employ lossless compression. The quality and colors are not compromised. Furthermore, the images are not blurry as they maintain a sharp color contrast.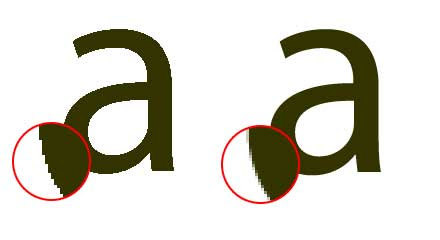 Part 3: How to Repair Corrupted JPG/JPEG Files on Windows with 4DDiG Photo Repair?
4DDiG Photo Repair is professional software that repairs and expertly restores images for future use. The professional tool is an all-in-one platform to eliminate data corruption worries. You will breathe in a sigh of relief, knowing your content is safe. The software works well with JPG, CR3, NEF, NRW, ARW, GPR, TIFF, TIF, CR2, and other picture formats.
Supports repairing corrupted images in jpg, jpeg, arw, raw, srw and other formats.
Supports simultaneous repair of multiple formats.
Repair up to 3000+ images at a time.
Supports for fixing blurry, overexposed photos and so on.
High security and fast repair.
Let's see how to use the 4DDiG Photo Repair with simple steps.
Select Photo Repair

Download and install 4DDiG Photo Repair. You can download the trial version for easy access. Launch the 4DDiG Photo Repair on your personal computer or laptop. Select "Photo Repair".

Add Photos to Repair

Upload the corrupted images. You can import the images one by one or select multiple from the menu. And click "Repair".

Preview and Repair Corrupted Photos

After the photos are repaired, you can click on "Preview". Click "Export" to save the refined images to a safe pathway.
If you feel the photos were wrongly suggested, click "Reselect photos to repair." Now Repeat the above process.
Part 4: Which Format Should I Choose: PNG, JPG, or JPEG?
Let's continue the PNG vs. JPG argument to discover which format is the best for different scenarios. Here is our professional opinion regarding which picture format to employ.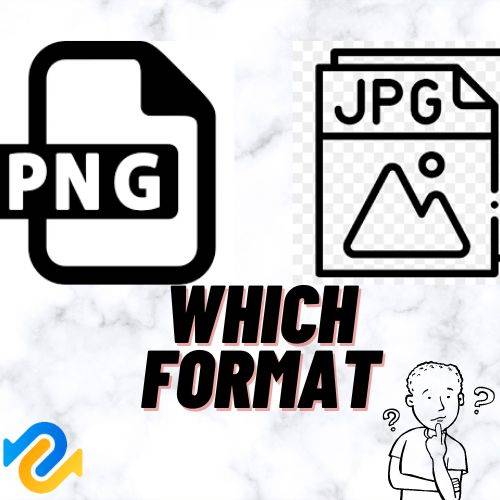 You can use PNG and JPEG for visual editing as multiple application supports them. However, choose the PNG format for multiple editing processes to maintain the original quality.
PNG format pictures take up a lot of space. Therefore, we suggest using JPEG pictures for their expert compression.
It would be best if you also considered PNG vs. JPG for image printing. Both formats are ideal for printing high-quality images as the pixels are not distorted.
Lastly, we must discuss image transfer too. The difference between JPEG and PNG is the smaller file size. JPEG pictures shrink in size, so they are easier to transfer. However, we suggest maintaining the original JPEG format if you wish to maintain the quality and contrast.
FAQs about PNG and JPG/JPEG
1. How Do You Save a Photo As a JPEG File?
Step 1: Click on "File" in the top right corner of the user interface.
Step 2: Click on "Save As".
Step 3: Select the file format from the Save As Type drop-down menu.
Step 4: Name the file.
Step 5: Click on "Save".
2. Does Size Limits Apply to JPEG and PNG Files?
JPEG images must not exceed the size limits of 65,535 pixels. However, there is no limit to size in the PNG dimensions. In reality, the user must factor storage space and the employed software.
3. What's the Highest Quality Image Format?
The highest quality image format is JPEG. Other formats on the list are RAW, TIFF, PSD, and PNG.
4. Do JPEG or PNG Files Support Animation?
Unfortunately, JPEG and PNG do not support animations. There is no difference between PNG and JPEG formats in this category. You can use Animated Portable Network Graphics to create GIFS. However, the animations are larger in size as there are many frames involved.
Conclusion
When it comes to JPG vs. PNG, there is no right or wrong answer. The chosen file format depends on image optimization and storage space. The user can also think of file sharing and internet speed to make the correct decision. But what if the images become corrupted mid-work? 4DDiG Photo Repair will restore the images to their original glory without pixelation and color damage.