Watching videos is the best way to bide time when you are bored. Whether you are waiting for a friend or traveling, a video will always be by your side to entertain you. However, like with most data, videos too have a tendency to get corrupted. A corrupted video means that you can't play it. So, that corrupted video is essentially a blob of data that is serving no function other than eating your storage. This can happen due to a myriad of factors. If you are going through a similar situation and are looking for ways to fix corrupted video files then lucky for you because you've stumbled to the right place. Read on to know about the solid fixes available in the market for mp4 repair with a focused look on the fast and accurate 4DDiG File Repair Software.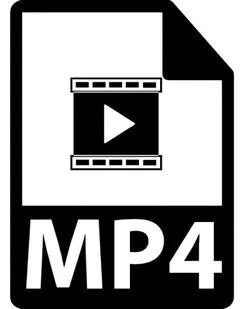 How to Repair Corrupted/Broken/Damaged MP4 Video Files Free?
Part 1: Why Do Video Files Got Corrupted?
A corrupted video file can happen due to any issue arising from the inception of the video to its inscription on the storage media's memory. Small, overlooked errors can cause major problems while encoding or transferring a video. Before we get into the nitty-gritty of how to fix corrupted video let's look at some common causes which include:
Error while reading or writing data- Hard disk errors due to bad sectors in it are a common factor behind video corruption.
Interruptions, while an MP4 file is in use, can also brick the video file making it unusable.
While downloading videos off the internet, if the download process is interrupted by internet shutdown it may cause the video to be corrupted.
Viruses or malware may also interfere with the reading or writing process damaging the video file.
Frequent improper system shutdowns impact all kinds of files on your system including MP4 files.
Part 2: How to Fix Corrupted Video Files MP4?
Method 1: Fix Corrupted Video Files with 4DDiG Video Repair
If you are looking for a definitive answer to the question, 'how to fix a corrupted video file' then you are at the right place. The 4DDiG Video Repair tool is here to fix corrupted video file and make this problem of yours go away for good. Whether your video file is broken, damaged, or corrupted, no task is too big for this app. Efficient in its use and powerful in its execution, the 4DDiG Video Repair ensures total video repair with minimum stress. The modern algorithm along with an intuitive interface allows for greater usability.
It is light on the pockets and data and is available for both Windows and Mac. Not only that, but it is also free of Viruses, Malware or adware so that you can repair mp4 file without having to worry about the health of your PC. To make use of these amazing features of the 4DDiG Videos Repair software follow the steps discussed below.
Support a variety of file formats such as MOV, MP4, 3GP, & M4V, etc.
Repair broken/corrupted/damaged videos and photos.
Repair multiple videos in one go.
Preview videos before saving.
Easy-to-use.
User-friendly GUI.
Step 1:

Select Video Repair

Launch the 4DDiG Video Repair software. From the main screen select the 'Video Repair' option to fix corrupted video.

Step 2:

Add Videos to Repair

Add the corrupted videos and click on the Repair button to start the repair process.

Step 3:

Repair and Recover Corrupted Videos

Once the repair process is complete you'll be able to preview the repaired video. Export this video to a location of your choice and you will have successfully repaired your corrupted video file.
Method 2: Fix Corrupted Video Files with Free Online Video Repair
If you are not the one to download software on your PC to fix corrupted mp4 you'll find the Tenorshare 4DDiG online video repair tool to be the perfect solution for you. It is a worthy companion to the 4DDiG app and does what it is intended to do quickly, all the while being absolutely free. Here's how you can use it in simple steps to fix a corrupted video file.
Step 1: Launch free online video repair, then click on the + sign to upload the corrupted videos and click start.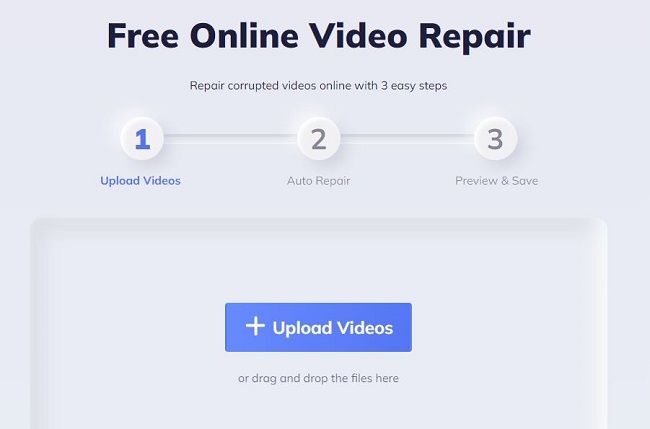 Step 2: Now the tool will start auto repair on your video to repair video file. Wait for the repair to finish.
Step 3: Once the repair is done you can preview the repaired video and download it to a suitable location on your device.
Method 3: Use VLC Media Player to Repair Corrupted Video Files
The VLC media player is a must-have for any Windows PC. This lightweight and multifunctional app is the go-to media player for playing any type of video. However, its use is not just limited to that, it can also fix mp4 files with ease. So let's have a look at how to fix corrupted video files mp4 using the VLC media player.
Step 1: Open the VLC app and click on the media tab. From the list of options, select the 'Convert/Save' option.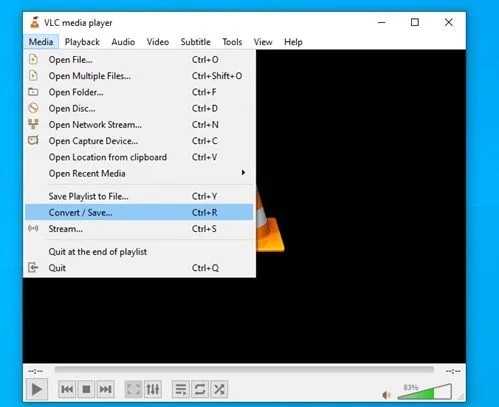 Step 2: In the Conversion window add the corrupted video and click on 'Convert'. This will convert the said file into an .AVI file.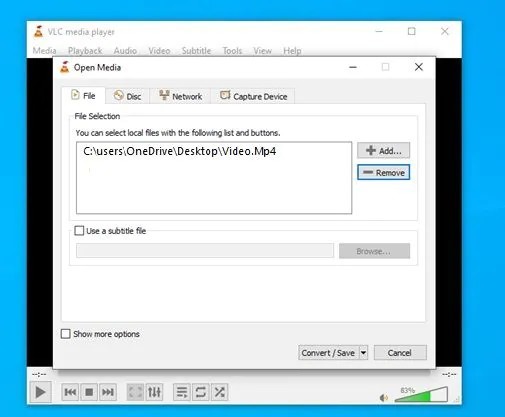 Step 3: Now a settings Window will pop up in which you'll have to adjust the settings of the conversion. Choose a codec and the export location of the converted file and click on 'Start'.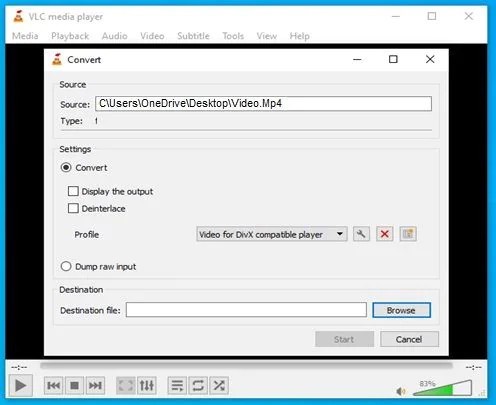 Step 4: Once the conversion is complete, go to the 'Tools' tab and select the 'Preferences' option.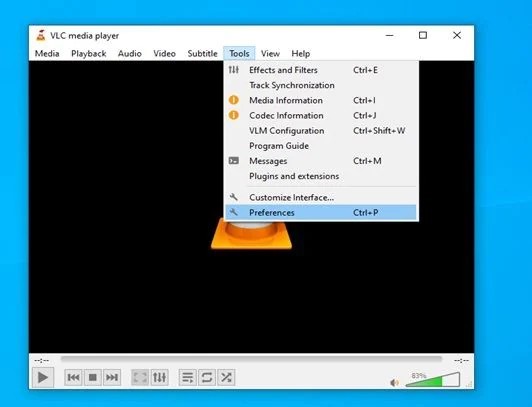 Step 5: Inside Preferences go to the 'Inputs/Codecs' section and select 'Always fix' in the 'Damaged or incomplete AVI file' option and click on Save.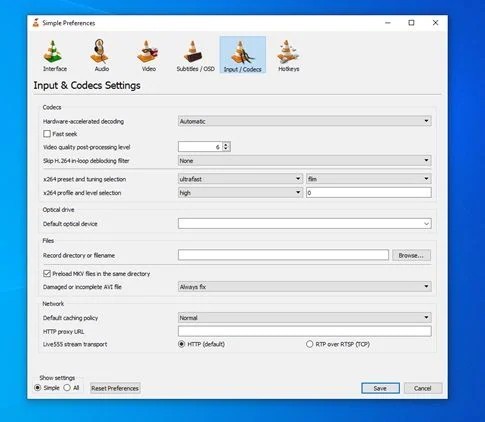 Method 4: Replicate Video File with VLC
If after employing all the above methods you are still looking for answers to how to fix a corrupted video file mp4 then you may as well try this method with VLC.
Step 1: First make a copy of the corrupted video file and change the extension of that video from .mp4 to .avi by renaming it.
Step 2: Now bring up the VLC player and go to 'Tools' and select 'Preferences'. In preferences go to the 'Image/Codecs' tab and select 'Always fix' for the 'Damaged or incomplete AVI file' option.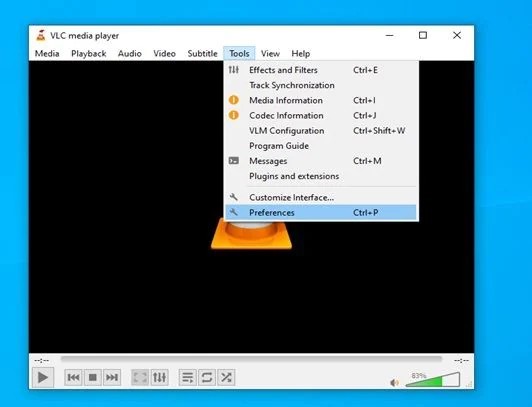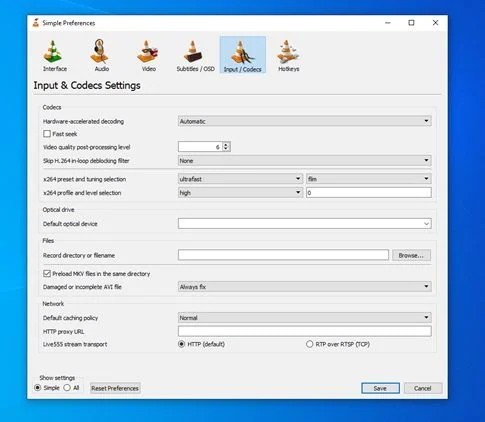 Step 3: Close the app and try playing the corrupted video file.
Part 3: How to Avoid Video Files from Corruption?
Fixing an mp4 file corrupted issue is easy but wouldn't you rather wish to never encounter this problem. Well, if you follow a few tips while using your device you'll make sure of that.
Make sure you have backups of video files that you are editing on more than one backup media.
Keep your PC updated and virus-free by performing regular scans.
Avoid unexpected shutdowns by ensuring a reliable electrical connection.
Avoid interruptions while the video file is being moved, copied, or edited.
Do not use untrusted third-party software for video editing.
Do regular scans of your hard disk to assess and maintain its health and avoid data corruption issues.
Part 4: Related FAQs
1. How do I fix corrupted videos on Windows 10?
The best answer to the how to fix corrupted video files question is by using the 4DDiG Video Repair software. It can uncorrupt your videos in the blink of an eye and works faster than most of the other apps in the market.
2. How do I fix a corrupted MP4 file online?
Tenorshare 4DDiG Free online video repair is the best video repair software available online. You can repair all video file types with just a few clicks. It is a protected software with a 100% accuracy rate.
You can fix a corrupted video file online with the Tenorshare 4DDiG online video repair tool. You just have to upload the video online and the online tool will do the rest.
3. Can VLC fix corrupted video?
Yes, VLC handles corrupted videos well and can easily fix broken videos through its convert and save feature.
Conclusion:
Nobody wants to sit and look up how to uncorrupt a video file, but in case you do, this guide is your ultimate answer. The 4DDiG Video Repair software and online tool are everything you are going to need to get out of this mess. So download it now and use your videos like they are meant to be used, uncorrupted.