YouTube is an amazing video streaming platforms today. However, when you are watching a video, you may notice that YouTube is lagging or pauses for a second. This goes really frustrating for some people during such problems. It is not just about the video quality, but also about how well your internet connection, browser, and PC works. In this guide, we will talk about what causes YouTube lagging and how to fix it. YouTube is a video streaming service with more than 2.29 billion active users worldwide. That's why it is not surprising that YouTube lag has become one of the most common issues that people face when using it.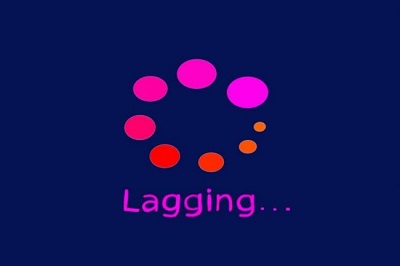 Part 1: Why is YouTube Lagging?
We understand you quickly wish to get rid of YouTube lagging issues but you should also know what causes lag in YouTube. When you are in the middle of videos or streams and suddenly buffering or lag starts, the first question that comes to your mind is why my YouTube is lagging.
Check below a few major causes behind YouTube lag.
Poor or Fluctuating Internet Connections
Browser Cache & Data
Outdated browser
Outdated Drivers
This is the summary of major reasons for Youtube lag and buffering issues. But the good news is that there are ways to fix YouTube lag and make it run smoothly again.
Part 2: How to Fix Youtube Lagging Error?
Below is the complete list of the solutions to fix these lagging and buffering issues and you need to try all of them one by one until you get the solution.
NOTE: Before proceeding to the below fixes, it's recommended that you should try restarting your browser and PC. If still issues persist, move to the following solution.
Solution 1: Change Internet Connection
Poor and fluctuating internet connections is the major reason for YouTube buffering and lagging issues. Kindly check your internet speed from speedtest and if you are getting high ping or low downloading and uploading speed then try restarting your modem. If still, you have slow internet speed then contact your internet service provider.
Solution 2: Clear Browser Cache
Browser data and cache are other major reasons for YouTube lags on Chrome. The problem can be if the chrome cache and temporary data have not been deleted for a long time. Usually, browser cache helps to load previously visited websites faster but sometimes it may cause trouble with browser loading because of excess data or corrupted data.
Follow the below steps to clear browsing data and cache from Google Chrome.
Step 1: Launch Google Chrome browser.
Step 2: Click on the 3 dots icons at the right-hand top and from the options, click on Settings.
Step 3: From the left-hand menu, click on Security and Privacy. Now on the right-hand side, you will see Clear browsing data, click on it.

Step 4: Click on the Advanced tab, choose Time range to All time
Step 5: Check all the boxes, leave Password and Autofill form data box unchecked. Once done click on Clear Data.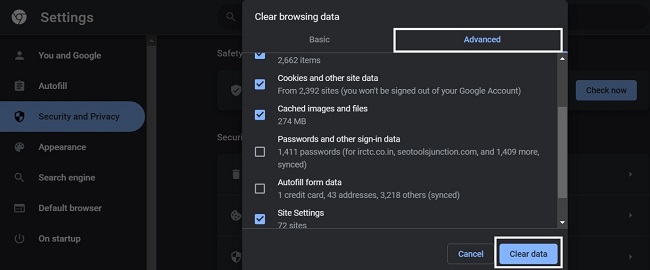 This may take some time depending on how much data you have to get cleared on the browser. You better restart the browser and check again, I am very sure YouTube lagging issues might be fixed after this.
Solution 3: Change Video Quality Settings
This is a common problem where playing YouTube videos in higher resolution starts lagging and buffering. Slow internet or YouTube internal settings can be the cause of this. According to many YouTube users choosing the low resolution simply fix the problem. If you are playing any video in 1440p60 or 1080p60 resolution then try changing it to 720p60 or 480p.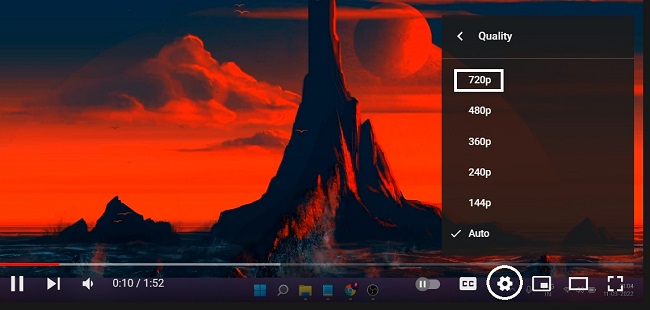 Open any YouTube video, click on the Settings gear icon at the bottom right-hand corner of the YouTube video player. Click on Quality and then choose the resolution as suggested.
Solution 4: Update or Reinstall Browser
An outdated browser can also be one of the causes behind YouTube lagging issues and it's recommended that you should always keep your browser up to date. Alternatively, you can also try reinstalling your browser, but make sure you uninstall chrome completely using third-party software Revo uninstaller.
Follow the below steps to update the Google Chrome browser.
Step 1: Click on the 3 dots located at the right-hand top of the Google Chrome browser.
Step 2: From the suggestions drop-down, hover up to Help and then click on About Google Chrome.
Step 3: Google will check for the updates and if available it will ask you to update, kindly click on Update Chrome. If already updated it may ask you to Relaunch, so click on Relaunch to open the updated Chrome browser.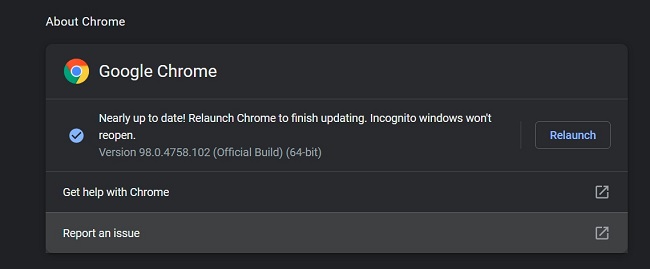 Now open YouTube again and see if this resolved the issue of YouTube lag on Chrome.
Solution 5: Update Network & Display Drivers
Again outdated network and graphic drivers can also become the cause of lag issues on YouTube. Now there can be many reasons that outdated drivers are not able to play YouTube videos properly which can be because of incompatibility or corrupted drivers.
Follow the below steps to update drivers on Windows machines to fix Youtube lag while playing video.
Step 1: Right-click on the Windows icon and choose Device Manager.
Step 2: Device manager windows will now be up, look for Display Adapters and make a double click on it to expand.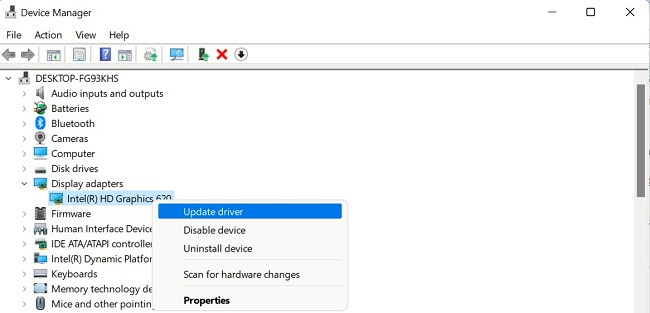 Step 3: Now right-click on your graphic card and choose Update Driver. From the next box choose "Search Automatically for drivers". Follow the steps and update your graphic driver.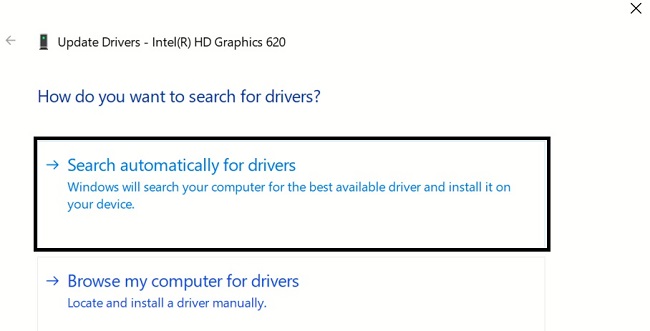 Step 4: Do the same with the Network driver, look for Network Adapters, and double click on them to expand the drivers.
Step 5: Look for the WiFi or LAN driver depending on what connection you use. Just make a right click on the connection and choose Update Driver from the option.
Step 6: Go with "Search Automatically for drivers" and follow the further steps.
Once completed restart your PC and check again if the issue is resolved. If not then no need to worry as we have a couple of more solutions for you.
Solution 6: Close the Open Tabs of the Browser
Overloaded tabs on the browser may also put the YouTube tab in trouble to give good performance. If multiple tabs are opened in your browser then kindly close all those tabs. It's recommended that you better restart your browser and open YouTube only to assure whether multiple tabs were creating problems or not.
Solution 7: Uninstall the Plugin and Extensions
Unwanted and malicious plugins or Google extensions can lead to many problems like YouTube lagging issues. Probably you are not aware of these extensions as many extensions get automatically installed on your browser and create trouble.
Step 1: Click on the 3 dots at the right-hand top of Chrome browser.
Step 2: Hover up to More tools and choose Extensions.
Step 3: Extensions windows will now be up. Here look for all those extensions that you either don't use or don't identify.

Step 4: Remove all of them and restart your browser.
Hopefully, you would be able to access YouTube videos now without any lag and buffering.
Solution 8: Disable Hardware Acceleration
However hardware acceleration is made to make browsers faster by using the device graphic card. But many times due to some issues it doest work and so this starts creating such problems.
You can try disabling hardware acceleration on Google Chrome by following steps.
Step 1: Click on the 3 dots at the right-hand top and from the list choose Settings.
Step 2: From the left-hand menu click on Advanced and then on System.
Step 3: Now here on the right-hand side you will find Use hardware acceleration when available. Click the toggle to make it grey which means its disabled.
Step 4: You can also try disabling hardware acceleration video decode. Type chrome://flags in the Chrome address bar and hit the enter key.
Step 5: In the search box type hardware and here the first option you will find Hardware-accelerated video decode.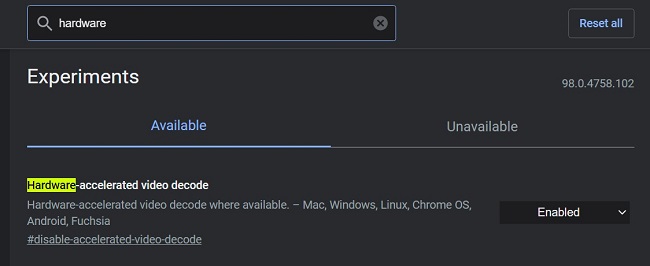 Step 6: Click the toggle to disable it.
Part 3: How to Repair Corrupted/Broken/Damaged YouTube Videos with 4DDiG Video Repair?
If yor local YouTube vides won't play, then they might be significantly corrupted or damaged. You'll need a video repair tool to repair them. 4DDiG Video Repair tool is a well-known utility which can tackle with a wide range of video corruption issue. Here are some of its key features:
Repair corrupted video formats including MP4, MOV, MKV, MTS, FLV, M4V, etc.
Repair videos that are choppy, jerky, grainy, distorted, or fuzzy.
Support popular camera brands, such as Canon, GoPro, and DJI.
Support corrupted/damaged videos & photos repair.
Follow the steps below to learn how to repair local YouTube videos with 3 simple steps.
Follow the below steps:
Download and launch 4DDiG File Repair. Select "Fix Video Errors" from its homepage and click "Start" to proceed.
click on Add Video(s) button to add videos to repair, then click on "Start Repair."
After the repairing is finished, you can preview the repaired videos and click Export, make sure to export them to a safe location to avoid losing them next time.

Video Tutorial on How to Repair and Recover Corrupted/Broken/Damaged YouTube Videos?
FAQs Related to YouTube Lagging
1. How do I stop my YouTube videos from lagging?
So far we clarified the major cause of Lag in YouTube videos both on Windows and Mac. It's better that you keep those points in your mind.
Update browser and driver from time to time.
Regularly clear browsing data and caches.
Have a stable Internet connection.
2. Why are YouTube videos glitching?
Glitch in YouTube videos are mostly because of Internet, browser settings and also because of Youtube server. It's really hard to specify any single reason behind the YouTube glitch and so it's all up to you how you diagnose and fix it with the help of solutions given above.
Conclusion
Today most of the people are on the Internet and I assume most of them are on YouTube. No one wants any kind of interruptions while watching videos and streams. Fortunately, 4DDiG Video Repair found the most effective solutions for you and I am very sure you will get solutions with this.