Freeing up space in one's computer is a universal headache. It is time-consuming, boring, and overall a tedious affair. More so, when it comes to deleting duplicate photos. Duplicate photos are pesky files that have accumulated over time and are eating away the precious space that you could otherwise use to play games and watch movies. But, what if we told you that there is a tool that will soothe that headache and will take care of all the duplicate photos for you. Introducing, Awesome Duplicate Photo Finder. This duplicate photo finder is a stealthy and powerful tool that gets rid of those innumerable doppelgangers that have established permanent residence in your device. More importantly, it's free, gets the job done in just a few clicks, and works on most of the devices. So let's talk about awesome photo finder in detail in this Awesome Duplicate Photo Finder review and some other alternatives you can use.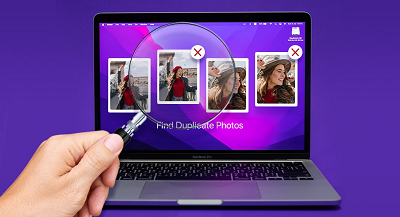 Part 1: Awesome Duplicate Photo Finder Reviews
1. What Does Awesome Duplicate Photo Finder Do?
In simple words, this photo finder app will make your life simpler by automatically deleting all the duplicate files that are present in your computer at just the click of a button. Not just that, it can also detect and delete similar images, it can compare resized pictures or pictures with corrected color and delete them as well. All this and more at no cost! That's right, this software is completely free of cost.
2. Is Awesome Duplicate Photo Finder safe?
When an app with so much functionality comes at no cost, it's a basic human instinct to have some doubt. But as the name suggests, awesome photo finder windows 10 is awesome on the safety front as well. It is as shown, with no backdoor activities. It contains no spyware, no adware, or malware. It won't ask you to register anywhere nor will it ask you to download any unwanted applications. In addition to this, this duplicate photography software contains no popups, which are a modern nuisance in many software today.
3. What are the Pros and Cons of Awesome Duplicate Photo Finder?
Whenever trying something new, it's wise to know its pros and cons. We have curated an extensive list of the pros and cons of this software so that you can make a good decision.
It's free and easy to use.
Clean and intuitive interface with simple drag and drop functionality.
Supports major image types: JPG, GIF, BMP, TIFF, PNG, CR2 (Canon RAW).
It is safe with no malware, adware, pop-ups, etc.
Doesn't take much computer space.
Detects similar and color corrected images.
Available for all versions of Windows.

The biggest con of using Awesome duplicate photo finder is that it is not available for Mac users.
It cannot batch delete duplicates
Supports relatively limited image types.
Takes time to scan if the volume of duplicate images is high.
4. How to Use Awesome Duplicate Photo Finder?
The build-up of this photo finder software is now complete. Now, let's see how it works. First, download Awesome Duplicate Photo Finder software from its official site. Next up you will have to follow these 3 simple steps.
Start the app on your computer and double click on the add icon. A dialog box will appear on your computer screen. From this box, you will have to select the folder from which you wish to remove the duplicate files. Click on the OK button. Alternatively, you can also do this in one single action by dragging the folder you want to scan into the blank area at the top. After this, press the Start Search button

Now you just have to wait for the scan to get completed. Once the scan is done, a message will pop up notifying you about the total images scanned. Close this message and you'll have all the duplicate photos and similar files in front of you. Now you just have to sort them out and delete them.

The duplicate photos will be arranged side by side in the preview. The software will also show you the similarity level. A trash icon will be present below the preview area. You can delete the file by clicking on this icon.

You can repeat this step for all the duplicate photos found in your folder.

That's it! That's all it takes to get rid of the parasitic duplicate photos on your device. Run this software once and you'll never have to worry about these duplicates again.
Part 2: The Best Alternative to Awesome Duplicate Photo Finder
Awesome Duplicate Photo Finder does what it is intended to do. However, it lacks in some key areas. Its inability to process the batch deletion of files and the long scan times may be a hindrance to some users. In these cases, it's wise to be aware of alternatives that you can switch to. But you don't have to rummage the internet searching for one because we have done that leg work for you. The 4DDiG Duplicate File Deleter is just the thing you need when things start going awry with the Awesome Duplicate Photo Finder.
This amazing duplicate picture finder windows 10 has never-ending features.
Support all photo file types as well as images, audios, videos, or others.
It can not only scan the folders on your device but can also scan external storage devices.
Equipped with smart algorithms like the smart MD5 Message-Digest Algorithm that easily compares file names and content to look for identical or similar files efficiently.
It can scan the folders with rapidity and accuracy irrespective of the volume of files.
Frees up space previously occupied by unwanted files. Delete the files and unclog your system for faster and smoother performance.
Easy and secure with userful-friendly interface.
Choose a Path

Select the folder or external storage that you want to find the duplicates in.

Scan for Duplicates

Select the scan mode of your choice and click on the start scan button to start the scan.

Remove Duplicate Files

All the duplicate files found from the scan will be previewed. Sort the files and delete them according to your wishes.
And that's it, in 3 simple steps you've transformed your computer into a clutter-free space.
FAQs Duplicate File Finder
1. What is the best program to find duplicate pictures?
Awesome Duplicate Photo Finder. This nifty software deletes duplicate pictures without any hassle and does it at no cost.
2. What is the best free Duplicate Photo Finder software?
Loads of features, quick and easy to use, intuitive interface makes Awesome Duplicate Photo Finder the best duplicate photo finder free software. But if you find it not up to your standard, you can switch over to its alternative, 4DDiG Duplicate File Deleter. It does what needs to be done in a fast, efficient, and effective manner without putting a dent in your wallet.
3. How can I find duplicate photos on my computer?
You can simply download Awesome Duplicate Photo Finder or the 4DDiG Duplicate File Deleter for free on your computer and run it. This software will whisk away all the duplicate files presenting you with a clean computer, full of space.
Conclusion:
So that was our review of the Awesome Duplicate Photo Finder, which, while being good at its job, does lack in some areas. On the other hand, the 4DDiG Duplicate File Deleter is equipped to do the task it was intended for in the quickest way possible making the activity of freeing up space hassle-free. So what are you waiting for, download 4DDiG Duplicate File Deleter now and be enamored by its magic!
You May Also Like
Home >>
Is it Safe to Use Awesome Duplicate Photo Finder