Free Online Photo Repair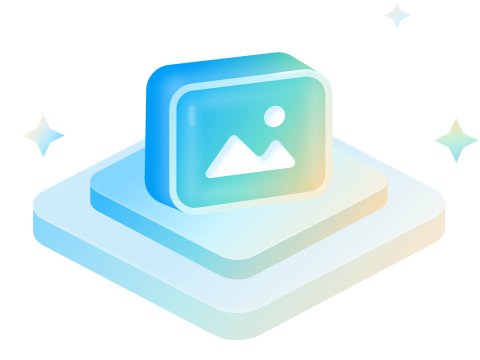 Simply upload your corrupted photo or conveniently drag and drop it here.
The max image file size is 300 MB.
Uploading photo...
We are trying to repair your photo, please wait.
Photo Repair Failed!
We are sorry that the photo is severely damaged and cannot be repaired at this time.
Want faster and efficient damage photo repair? Try 4DDiG Photo Repair
Repair Damaged Photos Online Free in 3 Steps
Step 1:

Add Photo

Upload the damaged photo to our online platform securely.
Step 2:

Repair Photo

Our tool will analyze and repair the image file automatically.
Step 3:

Preview and Save

Review the repaired image directly on our platform and download it to your device.
Supported File Types
4DDiG Online Photo Repair supports various popular image file formats, including jpg, jpeg, png, cr2, nef, arw and more.
JPG Repair
Effortlessly recover and repair corrupted or damaged JPG image files with precision, restoring their original quality.
JPEG Repair
Seamlessly fix issues in JPEG files, preserving image details and clarity for a seamless recovery process.
CR2 Repair
Specialized Canon RAW (CR2) file repair, rescuing precious memories captured in RAW format.
NEF Repair
Expertly repair Nikon Electronic Format (NEF) files, ensuring flawless recovery of high-quality images.
ARW Repair
Swiftly repair ARW (Sony Alpha Raw) files, ensuring the best quality for images taken with Sony Alpha cameras.
PEF Repair
Skillfully recover and repair PEF (Pentax Electronic File) files, maintaining the high-quality output from Pentax cameras.
RAF Repair
Effortlessly repair and recover RAF (Fuji RAW Image File) files, ensuring the best possible image results from Fuji cameras.
DNG Repair
Precisely fix issues in Digital Negative (DNG) files, known for their universal compatibility and lossless image quality.
More Features about 4DDiG Online Photo Repair
Explore more features that enhance the ease and safety of your online photo repair.
Completely Free
No cost for using the online photo repair service.
Online Repair
Repair photo online free without the need to download any software.
100% Data Security
Your personal data is fully protected with multiple encryption layers.
Quick & Effective
Experience fast and efficient repair for your corrupted photos.
What More Can You Get from Advanced Repair?
With Advanced Repair, you unlock a whole new level of photo repair. Here are the comparision between Online Photo Repair and Advanced Repair.
Online Photo Repair
Repair Now
Provide basic online repair for corrupted photos
Support image files with a size limit of up to 300 MB
Repair one photo at a time
Advanced Repair for severly damaged photos
Enhance photo quality and colorize black & white photos
Dedicated AI models
Unbootable system recovery support
Free technical assistance
4DDiG Advanced Repair
Free Trial
Repair severely damaged image files, including JPG, JPEG, PNG, RAW, SRW, CRW, RAF, etc.
Handle complex and severe photo corruption
Enhance photo quality and colorize black & white photos
Allow batch processing with file preview
Enable exporting of repaired photo
No limits on image file size
No limits on number of photos
Provide unbootable system recovery support
Free technical assistance
People Also Ask
Online photo repair is specialized in resolving issues that prevent photos from being opened or viewed, such as corrupted files, unreadable formats, and other related problems.
While our online photo repair tool can be helpful in fixing minor to moderate photo corruption issues, it may not always be able to handle severe corruption. For more effective repair of heavily damaged photos, we recommend using 4DDiG Photo Repair, a specialized software designed to tackle various complex file corruption cases, ensuring a higher success rate in restoring your valuable photos to their original state.
Yes, our online photo repair service is typically compatible with images taken from different cameras or devices, as long as the issue is related to file corruption and not specific to a particular camera or device.