How to Repari Corrupted MP4?

"So I first faced this problem about 2 days back. Whenever I try to play a video it just turns up with a black screen but the audio works fine. What is my way out of this problem?"
Imagine that your favorite creator just dropped their newest video and you are all excited to see it. So you open YouTube and all you can see is a black screen when you play that video. Wouldn't that be frustrating? Black screen when playing videos is a notoriously common issue faced by many users. There are a lot of causes behind why that happens but there are a lot of fixes to solve it as well. In this article, that's what we are going to talk about, how to fix black screen while trying to play videos. This error can occur with YouTube videos or in general with the videos that you play on your media player. We will tell you about all the different ways you can get rid of this annoying problem and get back to watching your favorite videos. Part 1: What Causes Black Screen When Trying to Play Video?
Many factors play into the black screen issues. The most prominent ones are,
An irregular network connection.
Malfunctioning Adobe Flash player.
Accumulated browser cache.
An internal bug within YouTube or the media player.
An issue with the browser settings.
Part 2: How to Repair Black Screen Video with 4DDiG Video Repair?
HOT
Broken videos usually show up with a black screen when you play them. These videos can be repaired, you just need something powerful and professional to do it. And nothing fits that mold better than the Tenorshare 4DDiG Video Repair Tool. Some of its best features include:
Can repair popular video formats including MP4, MOV, MKV, MTS, FLV, M4V, etc.
Supports Windows PC, Mac and all storage media.
Popular camera brands, such as Canon, GoPro, and DJI are supported.
Guarantee of being 100% safe, fast repair with an easy-to-use interface.
Here's how the 4DDiG video repair works for fixing black screen while trying to play videos:
Select Fix Video Errors

Bring up the Tenorshare 4DDiG software and select the "Fix Video Errors" option. Click "Start" to proceed.

Add and Repair Black-Screen Videos

Add the video that is giving you the black screen and click on the "Start Repair" button.

Export the Repaired Video

Once the repair process is done, export the video to a location of your choice and you are good to go.
Part 3: How to Fix Black Screen While Trying to Play Videos?
Fix 1: Check the Physical Connection
A lot of PCs even today use physical connections. Oftentimes if the A-V connection is not proper it may result in issues like the black screen video. So before doing any of the fixes, give your connections a quick check and sort them out if needed.
Fix 2: Check for Conflicting Programs
When a single file is open simultaneously in two apps, malfunctions are bound to happen. Close the other apps that are using the file in question and restart the browser again. You can also use the 'Task Manager' to look for conflicting programs that are causing this error.
Fix 3: Adjust Media Player Settings
Most often than not, the main cause of the Black screen issue is the media player itself. So tweaking its settings may help us in solving this issue.
Step 1: In the VLC player, go to Tools > preferences > Video tab.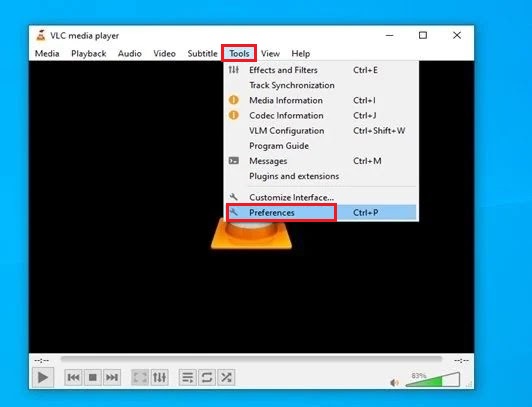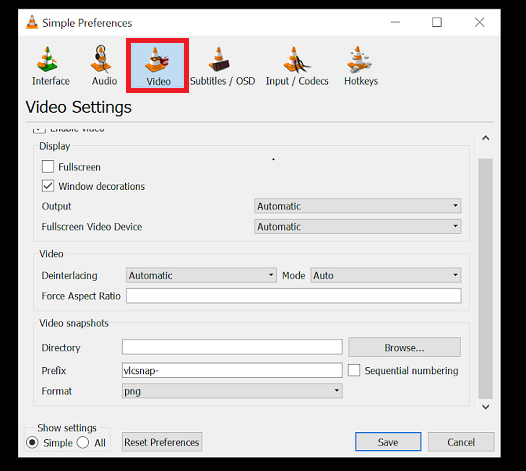 Step 2: Click on the 'All' button to get the full preference view. Now under the video output module, switch to the module you like and then restart the app. Play your file to see if the error has been solved.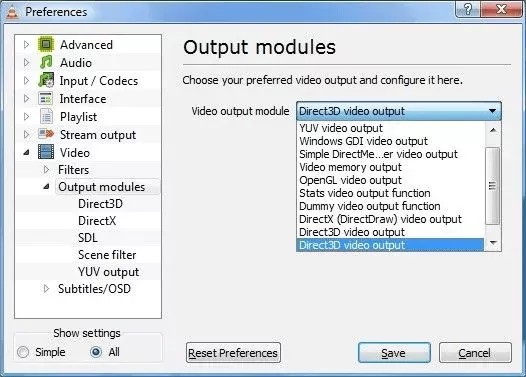 Fix 4: Check the Peripheral Devices
Peripherals, if not connected properly, may cause issues like the black screen. It may possibly result from a hardware compatibility problem. The best way to fix this is by uninstalling these peripherals and restarting your PC. You can locate the malfunctioning peripherals by removing them one by one and seeing if the issue is fixed.
Fix 5: Change Adobe Flash Player Settings
If you suspect that the Adobe Flash Player is the one that's giving you the black screen problem, uninstall and reinstall an updated version of the program. Next up, make sure that the JavaScript of your browser is turned on.
Fix 6: Turn off Hardware Acceleration
Hardware Acceleration is a great feature and can reduce the load on your PC. However, if your browser isn't compatible with it, it can cause various issues. To solve it you will have to turn off hardware acceleration.
Step 1: In Google Chrome, tap on the Customize and Control option on the top-right of the and then click on Settings.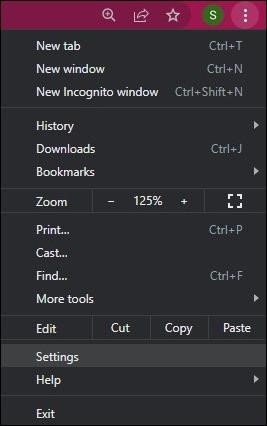 Step 2: Inside settings click on 'Advanced' and then go to 'System'.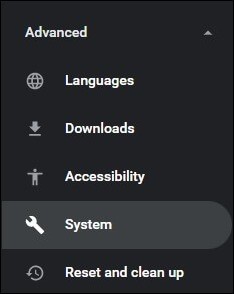 Step 3: Go beside the 'Use hardware acceleration when available' option and turn it off via scroller. Restart Chrome.

Fix 7: Reduce Video Card Hardware Acceleration
You can reduce your video card hardware acceleration in the following way.
Step 1: Right click on the desktop and go to Personalize > Display Settings > Advanced Settings.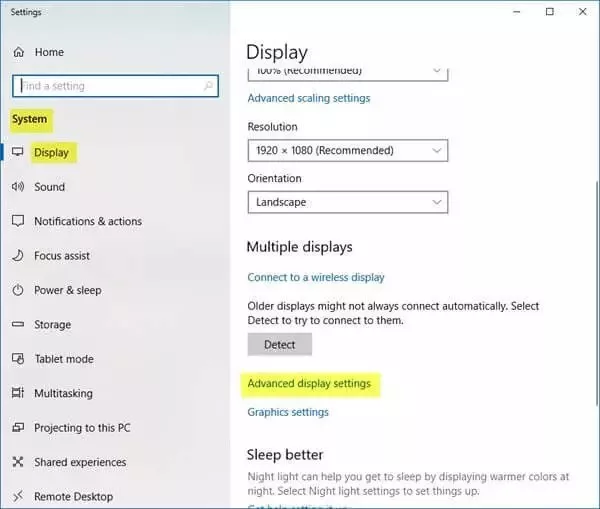 Step 2: In Advanced Settings go to the 'Troubleshoot' tab and click on 'Change Settings' followed by clicking on 'Reduce Hardware Acceleration'.
Fix 8: Disable Nagle's Algorithm
Disabling Nagle's Algorithm is a popular method to combat the black screen problem. To do it, go to 'Start' and type in 'Regedit', and then find the following path in the window that pops up.
HKEY_LOCAL_MACHINE\SYSTEM\CurrentControlSet\Services\Tcpip\Parameters\Interfaces
Here, disable the TCP with no delay and ACK frequency and that's it.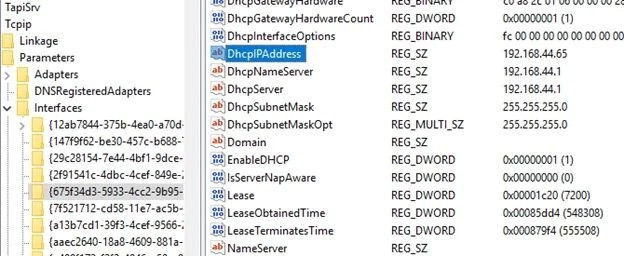 Fix 9: Update Display Driver
Display drivers are extremely important if you want to enjoy videos on your PC without errors. So you can imagine the issues that would crop up if your display drivers are not updated. To update them, here is what you have to do.
Step 1: Open the 'Device Manager' by using the 'Windows + X' keyboard shortcut.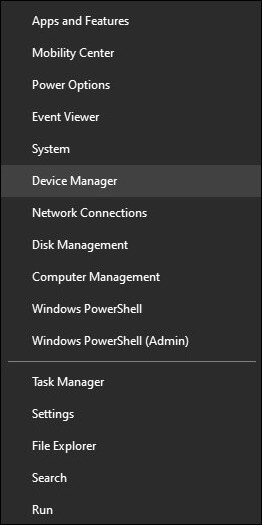 Step 2: Select the 'Display Adapters' option and double-click on it.
Step 3: Now right-click on it and choose the 'Update drivers' option and follow the wizard.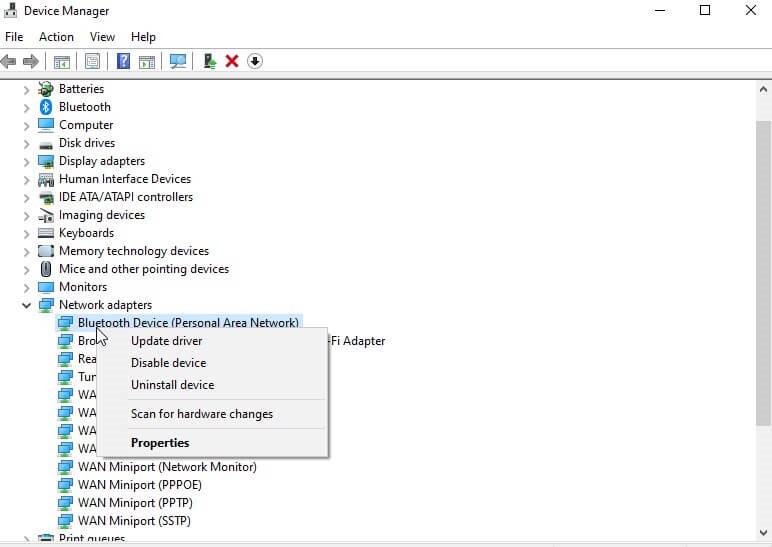 Fix 10: Reinstall Media Player
Media player compatibility with your OS matters a lot. Black screen issues may stem from a media player that is not compatible or out of date. The best way forward is to uninstall the program and reinstall it again.
Fix 11: Clear Cache
Your browser builds cache over time. It may reach a point where the built-up cache may cause significant problems like the black screen. Here's how you can clear it on various browsers.
1. For Google Chrome
Head to the Chrome menu and go to 'More Tools/History'. In the History window click on the 'Clear browsing data' option.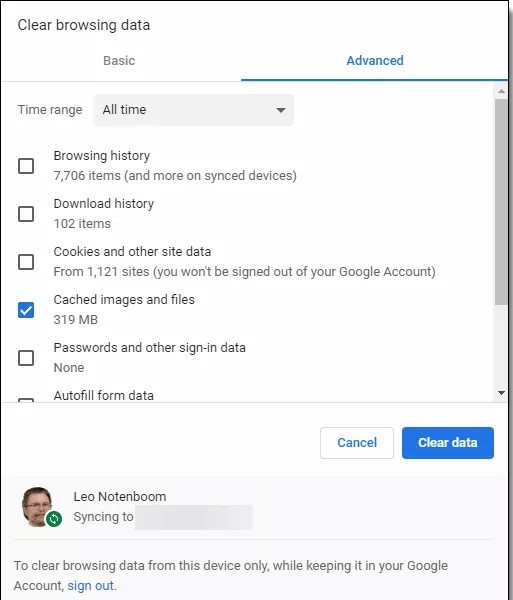 2. For Firefox
Go to Menu > Settings > Privacy and Security. Once in the 'Settings' window, tap on the 'Clear Data' option to clear the cache.

3. For Safari
Safari users can go to Menu > Empty cache to clear it.
4. For Internet Explorer
Tap on the menu icon and go to 'Safety'. Here click on the 'Delete browsing history' option. Next up select the Temporary Internet Files, Cookies, and History/Preserve Favorites Website Data options and press delete.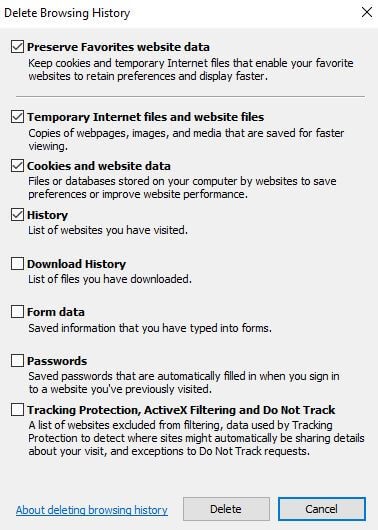 Fix 12: Remove Extensions
A malfunctioning browser extension may cause black screen video problems. The only way to fix this is by uninstalling the extensions one by one and seeing if it resolve black screen issue when playing videos.
Fix 13: Delete the Temporary Files
Temporary files may load your system and make it slow leading to black screen errors. To get rid of these files open the 'RUN' box and type in 'Temp. You'll be directed to the hidden temp folder. Delete this folder entirely.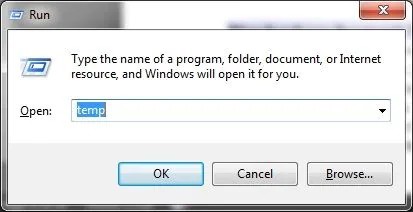 Fix 14: Check for Updates
Not updating your apps may cause them to miss out on important fixes making issues like the black screen video more common. A good tip is to clear the pending updates on your PC and keep your apps up to date to reduce the chances of these types of errors happening again.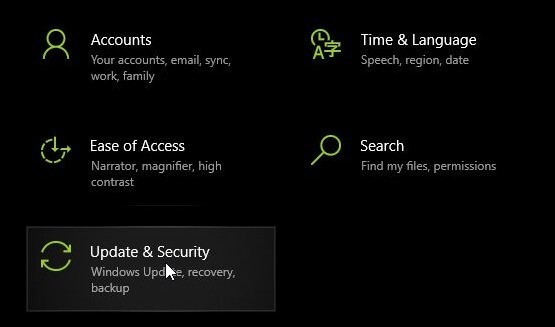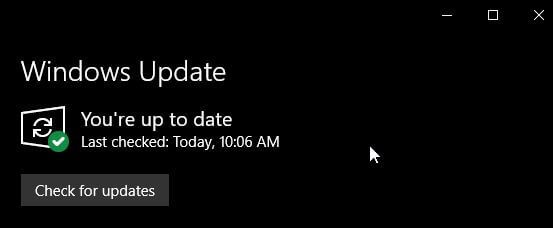 Part 4: How to Avoid Black Screen While Playing Videos?
Here are some tips that can help you to avoid the black screen when trying to play video.
Make sure all the cables to the PC are well connected.
Get the Microsoft Optimiser tool to keep your PC up to date.
Clear cache regularly and keep your browser updated.
Regularly scan your PC for viruses and malware.
FAQs
1. Why is my video showing black?
It can be due to various causes like.
An irregular network connection
Malfunctioning Adobe Flash player
Accumulated browser cache
An internal bug within YouTube or the media player
An issue with the browser settings
2. How do I fix the black screen glitch?
You can easily fix the black screen glitch in the following ways:
Using a professional video repair tool like 4DDiG video repair
Turning off Hardware Acceleration
Reducing Video Card Hardware Acceleration
Disabling Nagle's Algorithm
Updating the Display Drivers
Clearing Cache
3. Why does my screen turn black when I watch YouTube?
Videos may turn up black on YouTube either due to the browser settings, built-up cache, or an internal bug within YouTube.
4. How do I fix the black screen when watching videos on my iPhone?
You can fix the black screen on your iPhone by clearing the cache of your YouTube app or reinstalling the program.
Summary
So that's the thick and thin of how to fix the black screen issue when playing videos. Try all the fixes and see which works and if you don't know what to do just use the professional 4DDiG video repair tool and it will take care of the rest.