When it comes to the best camera brands in the market, we only get to see a handful of brands: Canon, Sony, Fujifilm, Nikon, and a couple of others. Each one of them saves raw files in their specific file extension formats. For instance, in this article, we'll learn about the RAF file extension that is found on Fujifilm digital cameras.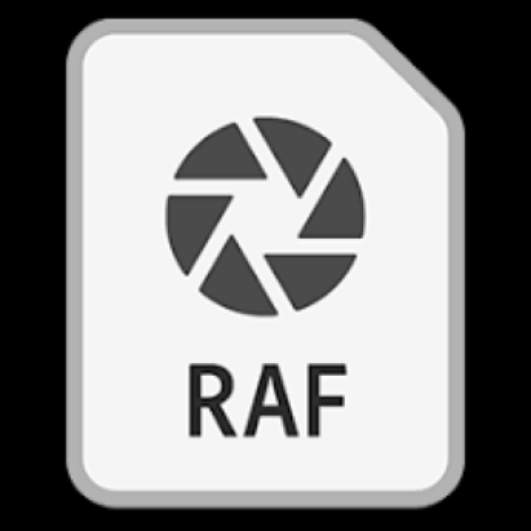 Part 1: What Is a RAF File?
I'm quite sure if you're in the photography industry, you know what a "raw file" is. If you don't know, here's a short explanation of it. It's a digital image file that your camera stores on a storage card. They contain a lot of data regarding that image and are unprocessed or minimally processed which means that you can do a lot more stuff with it while editing.
If you're wondering what is a RAF file, the answer is quite simple; it's a raw file that a Fuji camera stores. All the Fuji cameras store image files in .raf file extension which is obviously a raw file and requires comparatively larger space on the storage card as compared to png or jpeg formats.
RAF files contain more information about the image that can be used in photo editing to adjust a wide range of imperfections (brightness, contrasts, ISO, and so much more). So, if you're thinking "can Lightroom open RAF files", the answer is simply yes. Adobe Lightroom can open a wide range of file formats including RAF files and it allows you to do wonders with your photography.
Part 2: Why RAF Files Get Damaged?
There can be multiple reasons for RAF files getting damaged. Many are quite common and obvious but it is quite possible that you get to see corrupt storage cards with damaged RAF files for unknown reasons.
Here is the list of possible reasons for your RAF files getting damaged.
1. Broken SD card.
If you accidentally drop your SD card or somehow it gets bent in your pocket, you'll have a corrupt SD card with damaged RAF files. You might not be able to access your memories because of improper handling of SD card or camera.
2. Potential virus attack.
Remember the last time you plugged your SD card into a computer? How sure are you that it was free of any virus? Viruses residing on computers might get into your SD card and corrupt all of your RAF files.
3. Incomplete file transfer.
It is quite possible to have corrupted data due to incomplete or interrupted file transfer. During the transfer, if you got a sudden computer shutdown or you pulled your SD card out, you might get your SD card corrupted. It's because it interrupts the reading or writing function of a storage device which might end up turning your images blurry and pixelated.
Part 3: One-Click to Repair RAF Files via 4DDiG Photo Repair
HOT
If you find yourself in a situation where all of your raf files on SD card become blurry and overexposed, rather than getting worried and anxious, try using 4DDiG Photo Repair tool and get your damaged files back to life.
4DDiG Photo Editor uses AI-powered colorization technology to repair and fix your pixelated images with weirdly wrong colors.
Repair various image formats, such as JPG, JPEG, RAW, SRW, CRW, RAF, etc.
Repair corrupted, damaged, blurry or pixelated photos.
Up to 3,000 pictures can be repaired at one time.
AI-enhance photo quality, sharpen detail, and remove noise (Windows Only).
Initiate the 4DDiG Photo Repair software, and then navigate to the Photo Repair section. From the available choices, opt for "Fix Photo Errors." Finally, click on the "Start" button to start the process of repairing the files.

To begin the repair process for your damaged photos, you can either click on the button labeled "Add Photos and Start Repair" or conveniently drag and drop the corrupted RAF file onto the specified area.

When you add the damaged photos, they will appear in the Repairing List. Click "Start Repair" and 4DDiG File Repair will start processing your repair request.

Preview the repaired raf photos by clicking "View Results." If you are content with the repaired photos, simply click on the "Export All" button to securely store the repaired images in the location of your preference.
Part 4: Other Workable Ways to Repair Corrupt RAF Files
Along with the 4DDiG Photo Repair tool, you can also use some other methods to repair your corrupt RAF files. Let's have a look at two of the workable ways to repair a corrupted raf image.
Way 1: VLC to Repair damaged RAF Files
VLC isn't popular for being just a media player, but it's also quite popular for running damaged RAF files. VLC has an automated system to repair corrupted or damaged media files including RAF files and so many other video formats.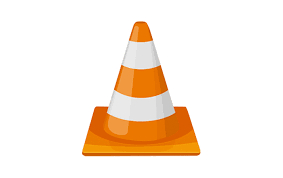 In order to repair your damaged RAF files using VLC, you need to follow the following steps.
Open VLC Media Player.

Go to Tools > Preferences.

Click on the Input / Codecs tab.

Under Damaged or incomplete AVI file, select Always Fix.

Click Save and close the Preferences window.
Click on Media > Open File.
Select the damaged RAF file that you want to repair.
Click Open. VLC will start repairing the file. This may take a few minutes.
Once the repair is complete, the file will be saved in the same location as the original file.
Here are some additional tips for repairing damaged RAF files:
Make sure that you have the latest version of VLC Media Player.
Try repairing the file in a different location.
If the file is still damaged, you may need to use a third-party tool (4DDiG Photo Repair) to repair it.
Way 2: Adobe Photoshop to Repair RAF Files
You can also use Adobe Photoshop to repair your RAF files. If you're pro at using Adobe Photoshop and know how to handle the colors and tweak the settings, you're all good. However, in order to repair your RAF files in Adobe Photoshop, you need to follow the following steps.
Open Adobe Photoshop.

Go to File > Open.
Browse the damaged or corrupted RAF file that you want to repair in Photoshop.
Click Open.
The RAF file will be displayed and if it is damaged, try changing its color profile. In order to do that, go to Image > Mode and select a different color profile.
Now, you can either use the Healing Brush Tool or use the Patch Tool to fix your media file. You need to have some expertise in order to professionally give your raf file some decent touches.
So these are the two more methods you can try to fix your damaged or corrupted raf file.
Part 5: Are RAF and RAW the Same?
Yes, RAF and RAW are two different names for one single file format. Many users stay confused and ask this question whether or not RAF and RAW are the same thing. RAW is a generic term for a file extension that has not yet been processed or has gone through minimal processing.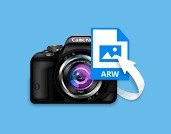 RAF is a term used for RAW files generated by Fuji cameras. Similarly, other brands like Canon and Nike have their own names for RAW files.
Part 6: How Do I Convert RAF to JPG?
There are many ways through which you can convert RAF files into JPG. Here are a few methods you can try.
1. Use Online File Extension Conversion Tools
The internet is loaded with a lot of free and paid tools that offer file conversion services. You can easily use one of those to convert RAF to JPG. All you have to do is to upload the RAF file and convert into the desired format and finally, download the image in JPG format.
2. Use Photo Editing Software Tools
There are plenty of photo editing software tools like Photoshop that you can use to export your RAF file as JPG or any other file format. You have to choose the required file extension that you want to get and export it using the photo editing software tool. Photoshop is one of the most popular and commonly used tools that you can use.
Concluding Thoughts
Fujifilm digital cameras store raw images in SD cards that are saved as .raf file extension. These RAF files have an enriched amount of data that can be used while editing for better quality. However, these raf files are subject to getting damaged for some known and unknown reasons that we discussed in this article.
In order to repair your blurry, pixelated, and overexposed images, you can always use the 4DDiG Photo Repair tool. It supports various file formats and it's quite easy to use. Moreover, we also shared with you different methods to edit and convert your RAF files into JPG or any other file format.