If you're a TikTok fan, you might find yourself humming lyrics. TikTok has a large number of loyal and innovative users as a popular video-sharing social media app. However, for a video creator, bad things can happen if your video is deleted or lost. So, how to recover deleted TikTok videos? Luckily, we still have hope. You can do a few things to recover deleted TikTok videos or drafts. Follow the complete guide to learn how to get your TikTok draughts back or recover deleted TikTok videos using simple methods right away.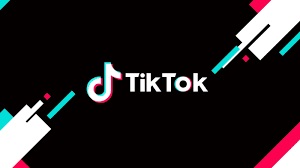 How to Recover Deleted TikTok Videos from iPhone/Android/SD Card/PC?
Part 1: Undelete a TikTok Video from Recycle Bin or Trash
Are you a Windows user, and simply wonder how to recover deleted videos on TikTok? You can simply go to the Recycle Bin or trash for mac users from the Desktop. Look for the deleted TikTok video here, right-click on it, and revive it to its previous spot.
Part 2: How to Retrieve Drafts Back on TikTok from Backup
Even if you haven't checked your phone in a while, you can set it to backup automatically. As a result, you can examine the backup and restore your lost TikTok videos. Don't take too long here if you don't have a backup; instead, proceed to the next approach
1. How to Recover Deleted TikTok Videos on Android from Google Photos
You may think of how can you undelete a TikTokvideo. Initially, check to see if your backup is still available by following these steps. You can restore lost videos from the Google Photos app if they are still available. How to Inspect Your Android Phone's Backup: Open the "Google Photos" app > click on your account profile at the right side of the screen > select "Photos settings" > assure that Back up & sync is turned on. Follow the given steps to Recover Deleted TikTok Videos on Android Using Google Photos:
Step 1: Launch the Google Photos app.
Step 2: Tap "Menu" from the top at the left of the screen.
Step 3: Select "Trash."
Step 4: Choose which videos you want to be restored.
Step 5: Click the "Restore" button.
2. How to Recover Deleted TikTok Videos on iPhone from Photos App
iCloud is the most commonly used backup service in iPhones and other iOS devices. As with the Android section, we highly suggest that you ensure the iCloud backup setting is enabled. Examine the iCloud backup settings: "Settings > (your name) > iCloud > iCloud Backup > Assure iCloud Backup is turned on." Once the backup is confirmed, you must perform the following steps to Restore Deleted TikTok Videos on iPhone:
Step 1: Go to iCloud.Com and sign in to your iCloud account.
Step 2: Go to "Settings."
Step 3: You'll see "Advanced" pop-up; select "Recover Files."
Step 4: Select the files you want back.
Step 5: Click the "Restore" button.
Part 3: Use a Professional Recovery Tool to Recover Deleted TikTok Videos
Tenorshare 4DDiG, an expert third-party software program, can help you recover all of your lost videos from an empty recycle bin, as well as an SD card or other external devices. You can do data recovery from a laptop or PC, internal or external drive, USB flash disc, SD card, and so on. You can quickly retrieve over 1000 different file types, such as photos, videos, doc files, and sound. The files could have been deleted by accident, formatting, a lost partition, corruption, a wrecked system, or a computer virus. Unintentionally deleting critical files can be disastrous. The Windows Recycle Bin is intended to keep you from data being lost, but what if you empty the Recycle Bin and the files are no longer there? Don'tworry about it anymore! Tenorshare 4DDiG can recover deleted files even if the Bin has been emptied.
Step 1:

Select Recycle Bin

To begin, download and install Tenorshare 4DDiG Data Recovery. To proceed, launch the program, pick the "Recycle Bin," and afterward click on "Start" .

Step 2:

Scan Recycle Bin

Once the choice is complete, 4DDiG will begin scanning in the picked emptied Bin to retrieve all lost data.

Step 3:

Preview and Select the Files to Recover from Recycle Bin

4DDiG can preview and recover a wide range of file types, including photos, videos, audio files, records, and more. You can select your desired files by group, teaser them for more details, when you are satisfied then click "Recover" to get them back from the Bin. When you click "Recover," a dialogue box will appear, asking you where you want to revive the files. Click "OK" after selecting the desired but distinct spot. Congratulations! Your accidentally deleted data from the empty bin have been regained and are now available for viewing. In the event of perpetual data loss, please never save to the same separation where you lost/dropped them.

Note: If your TikTok videos are stored in SD card by default and you accidentally removed them on your phone, Tenorshare 4DDiG can also help you recover deleted TikTok videos from SD card.
Part 4. How to Get Your Drafts Back on TikTok?
TikTok allows you to post or save a video after you record and edit it. The Drafts feature allows you to save the videos to your phone's memory for easy retrieval. We probably forget to post a video and mistakenly believe it has been removed. When in reality, it has been seated in our Drafts location the entire time. Examine how to get TikTok drafts back from the TikTok folder in your device's album/gallery. This technique, however, has drawbacks. If you do not save the draft video to an album when you produce it, the steps below will be ineffective. Unfortunately, you will not be able to recover your draft video.
Part 5. Recover Your Liked Videos on TikTok
Have you accidentally deleted a TikTok video and need to recover it? We've outlined multiple methods for recovering TikTok deleted videos in this article. Select the most suitable methodology according to your requirements. This one is to recover your favorite TikTok videos.
Step 1: Launch TikTok from the Phone interface.
Step 2: To access your TikTok profile, click the "Me" icon in the bottom right-hand corner.
Step 3: Next, proceed to the TikTok profile section. A Heart icon can be found on the right side. Choose Heart to view your favorite video. (Please keep in mind that your liked video must be visible to the public.) If not, see the next section for another option.
Step 4: On the Heart video feed, select the deleted video to be recovered.
Step 5: Click on three dots from the right side, from deleted videos screen.
Step 6: Then you'll see multiple options, choose "Save Video". The deleted video will be back on your album.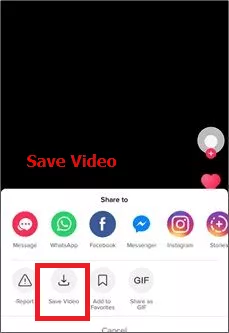 FAQs
1. How to delete TikTok videos?
To delete a TikTok recording that you have published to your profile, go to your profile and select the video you want to remove. Then, in the bottom-right corner, tap on the three dots icon and choose Delete or the trash icon. You will be prompted to confirm that you want to remove the video. Ultimately, it will be deleted from your TikTok account.
2. Can you recover permanently deleted videos?
If you kept your TikTok videos to a Memory card and accidentally deleted them, you can easily recover deleted videos through third-party software. The software will aid in the recovery of multimedia files such as photos, videos, and audio clips from SD cards, Micro SD, etc. Tenorshare 4DDiG software can recover any type of video that has been deleted, corrupted, formatted, or is no longer accessible due to accidental deletion, corrupt practices, formatting, or unreachable SD card.
3. What happens when you delete a TikTok video?
If you're thinking about how to get deleted TikTok's back, except if you add it back, the video will be removed from your TikTok profile. Deleting a video is not the same as deleting an account. Deleting your account permanently deletes all of your videos, favorite music, and everything else associated with your profile.
4. If I Delete TikTok account Will My Drafts De Deleted?
Drafts are saved videos, whether edited or not, that you began but did not finish on TikTok. If you save a TikTok draft, the video is posted to TikTok's server. Drafts can be saved after your video has been modified, but before it is posted. There is no restriction to how many rough drafts you can save on your TikTok profile. These saved draughts are private and only you have access to them. They will persist on your device until you remove them physically. To answer the query about how to get your drafts back on TikTok after deleting TikTok, it should be noted that uninstalling the TikTok app will result in the loss of all saved drafts. The best way to avoid this is to save your drafts to internal memory. That way, you can be certain that you have a duplicate of them.
Conclusion
In this guide, you are given various methods to recover your deleted TikTok video based on your needs. Using video recovery software, you can retrieve deleted videos from liked videos, backup data, or an empty recycle bin. Backing up files beforehand is the ideal practice to recover deleted or lost videos. If you end up losing data without even a backup, make sure to use a professional recovery tool to recover your videos as soon as possible. If you've accidentally lost TikTok videos from your phone's SD card and don't have a backup, stay relaxed. Check how to see your deleted TikToks using the Tenorshare 4DDiG data recovery program. It can help you restore the removed TikTok videos easily.