How to Recover Data from Formatted Laptop?

"Hello, I have accidentally formatted my Dell laptop hard drive while fixing an error. It has all my data, including personal stuff and college project files. If I don't get these things back I'll be in big trouble, please help me recover this data, thank you."
A format, in simple terms, means that you'll be erasing all the data that's on your device. It is a dreaded but widely used feature when your PC is suffering from unfixable errors. A format doesn't discriminate between data, it deletes everything on your device. This can include everything ranging from apps, files, and useless stuff, to important documents, fond photos, videos, etc. If you too have lost important data while formatting or were forced to format and couldn't back up, don't worry because we have your back. Through this guide on how to recover data from formatted laptop, we will tell you all about data recovery. Right from things that you can do on your own to taking help from amazing third-party data recovery apps like the Tenorshare 4DDiG data recovery. So buckle up because we have a lot of work to do and a lot of data to recover.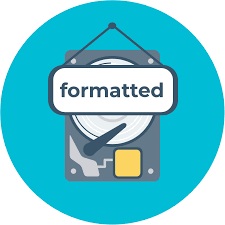 Part 1: What are the Reasons for Formatting Laptop?
Before getting into the nitty-gritty of how to recover data from formatted laptop, we must first understand the reasons that can lead you to format your laptop. Here are some reasons why you may have to do a format.
Creating a new partition while reinstalling the OS may cause disk formatting.
A severe virus attack can force you to format your drive.
A blue screen or a crashed computer may require the formatting of a drive.
Hard drive crashes may require the whole hard drive to be formatted for it to become workable again.
Corrupted Windows system files are another reason why you may need to format your drive completely.
Part 2: Can We Recover Data from Formatted Laptop?
Yes, we can absolutely recover data from a formatted laptop. The thing about hard drives is that no data is ever deleted. What we mean is, when you format a hard drive, even though you see an empty drive, the data is still there waiting to be overwritten. So unless and until new data is loaded on the drive, the old data is still there and is very much recoverable.
Part 3: How to Recover Data from Formatted Laptop Hard Drive?
So now that we know whether we can recover data let's finally see how to recover data from laptop after format.
Solution 1: Recover Data from Formatted Laptop with Recovery Tool
Trying to find deleted data in a formatted drive using inbuilt Windows utilities is like finding a needle in a haystack. This is why you need a powerful app that can recover your data without any hitch. Tenorshare 4DDiG is that powerful answer to the question of how to recover data from formatted laptop hard drive. It is a new-age software that makes data recovery easy and accessible. The most prominent features of 4DDiG include,
Recover data from laptop PC, Mac, USB flash drives, SD cards, external hard drives, crashed computers, recycle bins, etc.
Support various loss scenarios like deletion, formatting, RAW, corrupt, damaged, etc.
Support 1000+ data types such as photos, videos, audio, documents and more.
Fast scan with 100% security.
Let's see how to recover formatted data from laptop using the 4DDiG app in 3 easy steps.
Select a Location

Bring up the 4DDiG app and from the list of drives, select the partition that you formatted and click on 'Scan' to proceed.

Scan the Formatted Drive

The scan will initiate. The scan will start bringing up all the files that are found. With the 4DDiG data recovery you have the ability to preview these files as they are being found. If you are not satisfied with the scan once it is completed, you can opt for a 'Deep Scan'.

Preview and Recover Files

Once the scan finishes, search for the files you were looking for, select them and click on 'Recover'.
Solution 2: Recover Data from Formatted Laptop Using System Restore Point
Another way to recover data from a formatted drive is by using the System Restore Point in Windows. Here's how to recover the formatted data from laptop using the System Restore Point.
Step 1: Open 'Control Panel' and go to 'Recovery'. Here open 'System Restore'.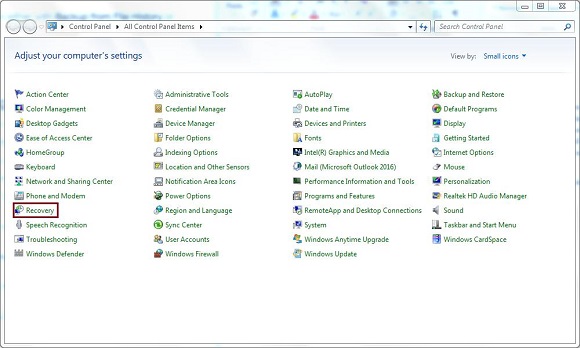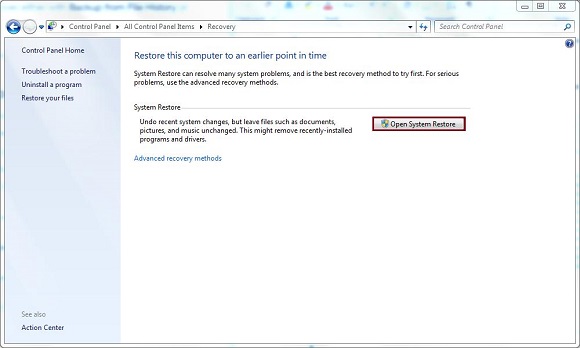 Step 2:Follow the next pop-ups until you reach the System Restore' Versions windows. Here check for restore points before you format your data. You can also 'Scan for affected programs' and let the utility uninstall it during the restore process. The scan for affected programs option lets you view a window showing you the drivers and the apps that will be deleted in the restore process.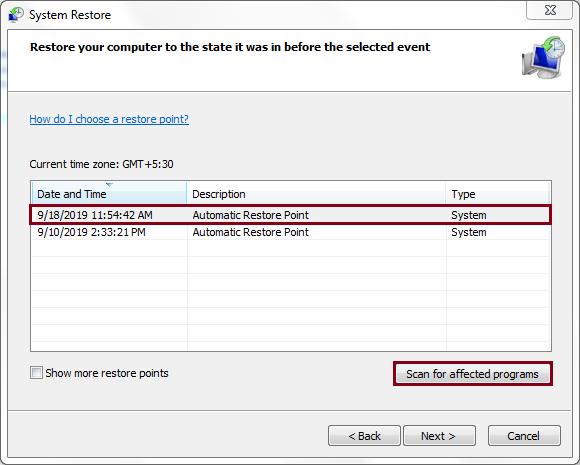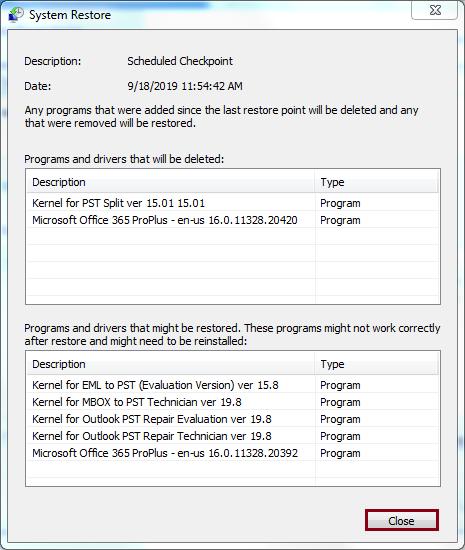 Step 3:Select the version that you want to restore and click on 'Next'. In the next window confirm your selected restore point by clicking on 'Finish'. The next pop-up will ask you to initiate the process, click 'Yes'.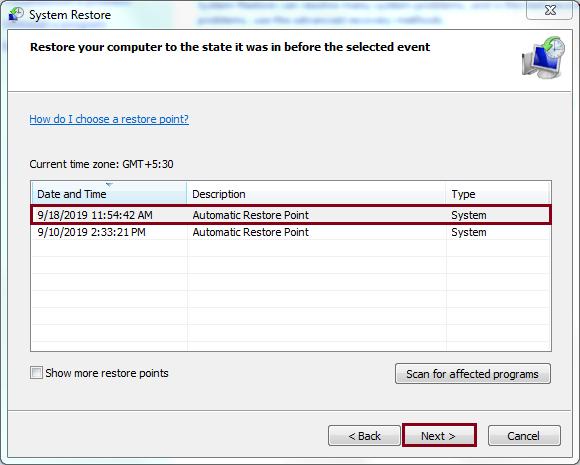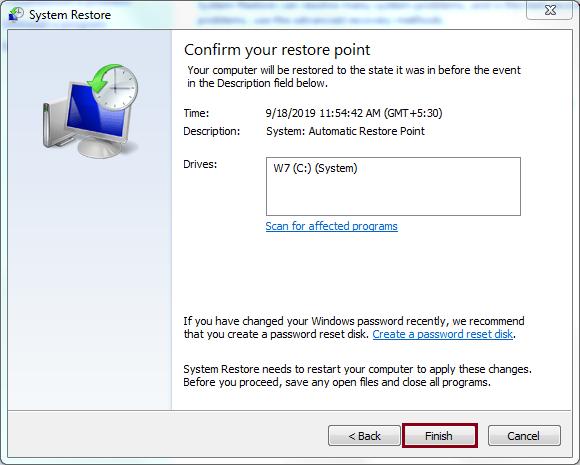 The System Restore utility will now restore your selected version and will bring back all the data that you lost.
Part 4: How to Prevent Data Loss on Laptop?
Hard disk formats are amazing reset buttons but are not always necessary. Formatting your PC drive means you will be losing all of the data present on the drive along with important OS information. This makes it important to keep your data safe at all times and make data loss a distant problem by taking proper precautions. Here are some tips to remember to prevent data loss from your laptop.
Always backup your data. Set a schedule or set reminders to back up your data at regular intervals.
Keep a note of your Windows OS serial key since you will need it after a format.
Make sure your computer is clean by keeping it free of viruses and malware. Do not install shady software from untrusted sources.
Avoid needless drive formats.
Keep your PC error-free by regularly updating your device.
FAQs
1. Can data be recovered after formatting?
The simple answer to the question, can we recover data from formatted laptop, is yes! You can do this by several methods. The first one is by using hard drive data recovery, which allows you to recover any type of data in no time. Another method is to use the System Restore Point and go back to the point when your drive wasn't formatted.
2. How do I get my files back after resetting my laptop?
To get your data back after resetting it you can use the System Restore Point to go to a Windows version before the reset or you can simply use the Tenorshare 4DDiG data recovery.
3. Can laptop data be recovered?
Laptop data can be recovered easily by the powerful Tenorshare 4DDiG data recovery. You just have to run it to set it on its way.
4. Can we recover permanently deleted files in Windows 10?
Yes, you can recover permanently deleted files in Windows 10 easily by using the Tenorshare 4DDiG recovery app. It is fast, easy, and accurate.
Summary
This guide was all about telling you ways in which you can recover data from your PC after formatting. The best choice is, without doubt, the Tenorshare 4DDiG data recovery. It is everything that a data recovery app needs to be and more. Most importantly, it is the perfect answer to the question of how to recover formatted data from lenovo laptop. So stop worrying and start recovering with the new and improved Tenorshare 4DDiG!