How to Recover Uninstalled Programs on Windows 10

"Hey, deleted an app in error. Need help fixing this mistake. Any suggestions?"
In today's technology-driven world, we are surrounded by apps. From PCs, phones, watches, etc, everything is loaded with these programs. With so many of these things inside our devices, it's only natural to uninstall some of these apps to optimize our systems. Deleting unwanted apps reduces system load, decreases ram usage, and improves your device's life. So it's a good practice to do so, but what if you end up deleting the wrong app? What will happen to all the files you have worked on in that app? How to recover uninstalled programs on Windows 10? These are a few of the questions that we will be answering in this article today. From third-party apps like the 4DDiG data recovery to solutions in windows itself like system restore, recovering an uninstalled app has never been easier and we will tell you how. Keep on reading!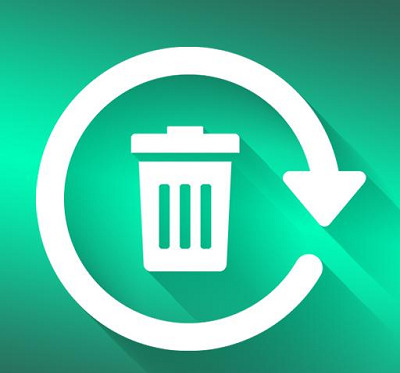 Part 1: What Will Happen When You Uninstall a Program on Windows 10/11?
Uninstalling a program, in simple words, is deleting everything related to that app on your system. So if you uninstall an app everything related to it, your preferences, saved works, the app files, app data, files that you have created in it, etc will be deleted. This makes it pretty difficult to be able to retrieve them. Now, how to restore uninstalled apps in windows 10, you ask. Well, the answer is simple, you will have to rely on a third-party recovery app to get your program back. What is that third-party app? Keep reading to find out.
Part 2: How to Recover Uninstalled Programs from Windows 10/11?
Solution 1: Recover Uninstalled Programs with Data Recovery Tool
There are not a lot of answers to the question of how to recover uninstalled apps on windows 10. But you need not be worried because we have something that works in every situation. We are talking about the powerful Tenorshare 4DDiG data recovery app. It is the ultimate answer to all your data recovery problems. From normal files to uninstalled apps, 4DDiG recovers everything. Its best features include:
Recover files due to accidentally deletion, formatting, corruption, and RAW.
Data can be recovered from Local & External Disks, Recycle Bin, Bitlocker Encrypted devices, Crashed PCs, etc,
1000+ file types can be recovered using 4DDiG.
4DDiG data recovery is compatible with both Mac and Windows OS.
Laced with a modern algorithm that makes data recovery fast and accurate.
Now follow the steps below to get how to recover uninstalled drivers in Windows 10 using 4DDiG data recovery.
After installing 4DDiG on you Windows 10, launch the app and select the drive from which your app was uninstalled and click on 'Scan'.
4DDiG data recovery tool will start scanning the selected drive for your lost files. After the scanning, you can use filter or search the lost files.
Once you locate the target files, select them and click on 'Recover'. Choose an appropriate storage location and save them.
Solution 2: Restore Uninstalled Apps via System Restore
Wouldn't it be great to just go back in time and undo a mistake? Well, Windows has an amazing feature that lets you do exactly that. The name of that amazing feature is 'System Restore'. So if you are looking for answers to how to recover deleted programs on windows 10, System Restore should definitely be on your list.
The System Restore feature takes your PC back to a point where the recent changes on your device had not yet occurred. These points are known as restore points and are created whenever you install a new app, driver, or Windows update. However, when you choose to go back to a restore point, all files, apps, documents, etc created after the restore point will be lost. Along with that, system restore only works when the system protection is turned on. So make sure system protection is turned on or else restore points will not be created.
So if you have uninstalled an app and want to recover it and are wondering how to restore removed apps on windows 10, here's how.
Step 1: Go to your Computer 'Settings'. Inside Settings, search for 'Recovery'.
Step 2: Next up go to Recovery > Open System Restore > Next. A list of restore points will now be available. Select the restore point made before you uninstalled the program and click next.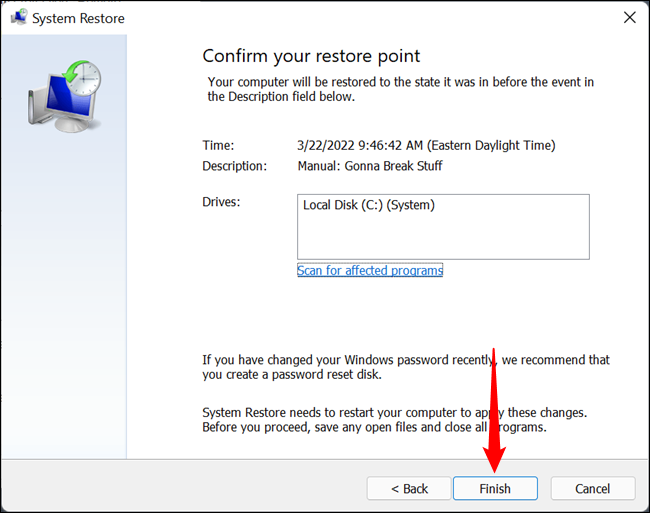 That's it, that's all you have to do to get your uninstalled apps back.
Warning: If you haven't made a system restore point, then this method is useless. No worries, just try Tenorshare 4DDiG data recovery tool.
Part 3: Can I Reinstall a Program I Just Uninstalled?
Yes, you can. The answer to this question is closely related to the central question of this article, how to retrieve uninstalled programs on windows 10.
To reinstall a recently uninstalled program you can try the system restore feature. It restores your system to a previous point in time so that all the changes made after that point are reversed.
Another way to reinstall a program you just uninstalled is to manually download the .exe file of the app and install it on your computer. If you have the .exe file from the time you first installed the app on your computer, you can use that as well.
Part 4: How to Prevent Programs from Accidental Deletion?
The most common reasons for programs getting accidentally deleted include user error, corrupted .exe files, incompatible apps, viruses, malware, etc. To prevent this from happening you can try the following methods,
Make sure the app you are trying to install is compatible with your OS- Incompatible apps have a greater tendency to face problems while being installed. These improperly installed apps can cause problems on your device.
Make sure that you are installing the latest version of the app- Old versions may not be fully up to date with all the drivers on your device and hence may face random removals.
Scan your PC regularly for viruses- Certain viruses and malware can run havoc inside your system and automatically go on deleting a lot of useful stuff, including files and apps. It's important to keep these at bay by regularly scanning your device for viruses and keeping your device clean.
Keep your drivers updated- Updated drivers equals a smoothly running PC. Malfunctioning drives can cause your apps to malfunction as well and even end up deleting them. So look for drivers which may be in need of updates and update them as soon as possible.
FAQs:
1. How do I find and recover uninstalled programs on my Windows 10/11?
Uninstalled don't go to a folder like the Recycle Bin. You won't find them on your computer because an uninstallation removes any trace of an app. The thing you can do is retrieve or recover them. You can find and bring back uninstalled programs on Windows 10 by the following methods,
2. How do I restore removed apps on Windows 10?
To restore removed apps on Windows 10 you can either try to restore your system to a previous point or try bringing your data back through 3rd party apps like 4DDiG data recovery.
3. Where Do Uninstalled Programs Go?
Uninstalled programs are erased from your system but are not completely wiped from your hard drive. This makes it possible to recover them by apps like 4DDiG data recovery.
4. How to Uninstall Programs on Windows 10?
Uninstalling programs on Windows 10 is simple. Simply go on to the 'Control Panel'. Once you are in the Control Panel go to Programs > Programs and Features. From the list of programs shown, select the app you want to uninstall and click on the 'Uninstall' button.
Conclusion
Mistakes happen, the important thing is to have guidance on how to reverse those mistakes. Uninstalling an app may be a mistake you make and so we have provided you guidance with this amazing article. We have laid down before you the all-in-one data recovery app, Tenorshare 4DDiG data recovery software so that you can recover your uninstalled apps in an instant. So what is holding you back?