It seems like Microsoft is finally ready to reveal their next-generation Windows 11 very soon. In this article, you will get to know all about Windows 11, its release date, and what to expect from its latest features. There was a time when we were used to seeing big changes from Microsoft, concerning their operating system. Every couple of years or so, we would have a whole new Windows release that would get everyone crazy. We started with XP and moved on to Vista, Windows 7, Windows 8, and finally, Windows 10. In 2015, following the release of Windows 10, Microsoft decided to stop the release of whole new Windows systems and announced that from now on they will work to improve Windows 10 with new features and security updates from time to time. We did have had little news in last years about something special cooking in Microsoft, something like a new edition to Windows family as Windows 11 but none of that proved to be true. Anyway, follow us to explore Windows 11 features.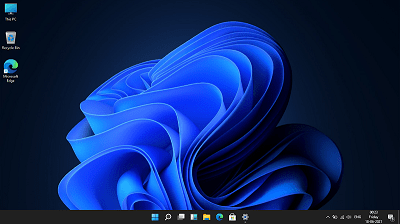 Part 1: When Will Windows 11 Be Announced?
Microsoft took on their Twitter handle and give us the first hint on their next release on, June 2. In their short tweet, they mocked as "Join us June 24th at 11 am ET for the #MicrosoftEvent to see what's next" with a link to Microsoft's official page for a reminder of the same event. They even added a gif which most likely shows Number 11.
Well, this tweet certainly means there's something Big coming up on 24th June and we can't wait to see it.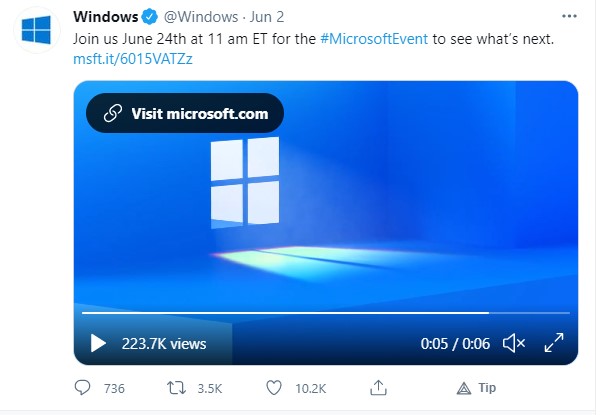 Part 2: What Are the New Features of Windows 11?
This is my favorite part of this article and to discuss the NEXT BIG Microsoft's introduction. Windows 11 is fully packed with all the new cool features and updates that we all were waiting for. From small changes like new sounds to exciting sophisticated features like touch controls, the list goes on and on. Here we will discuss some of the most prominent and promising features we can expect from Windows 11.
New Taskbar and Start menu
Well, this is one of the first things that any user will notice about Windows 11. The design of the taskbar is bringing in huge changes. We are no more staying in the bottom left corner but instead following other OS's leads, Windows 11 will also feature the taskbar icons, including the Windows icon in the center. Moreover, the start menu got few modifications such as the search bar has been moved to the top instead of being on the taskbar.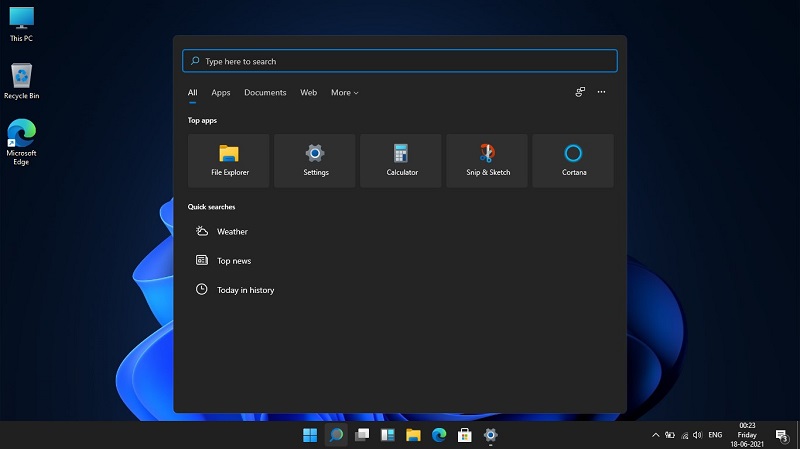 Animations
Windows 11 is jam-packed with all the new cool and fun animations. We are even getting some of the old Windows 7 animations back which were notched down by Microsoft in Windows 10 edition.
Multi-Tasking
We are used to using the minimize and maximize button but that too is going to change. Windows in introducing a multiple-option button using which you can send any widows in right, left, or bottom corner of the screen. This innovative feature will surely be one of the most used features as it will allow better multitasking.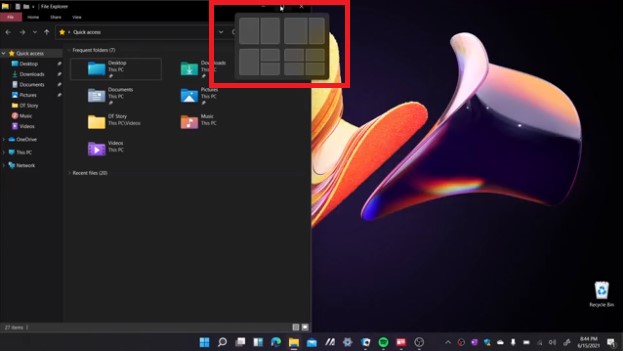 New Icons
It is so great to see Microsoft finally shifting from its dual color default icons. In the all-new Windows 11, we had a glimpse of some of the very new and colorful icons for folders like music, videos, and even hard drives.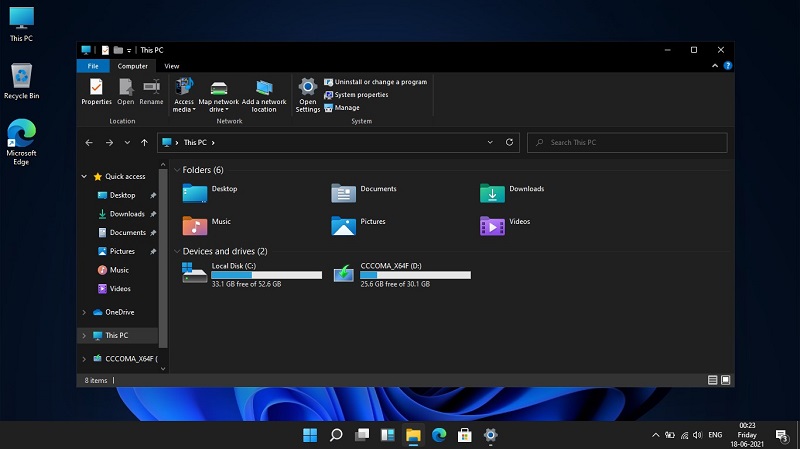 Widgets
Following the lead of Android, Windows is finally introducing some of the very needed and beautiful widgets for windows. Before that, it had very small support for few things like sticky notes, etc, but from the leaks of Windows 11, we are expecting major upgrades in this section.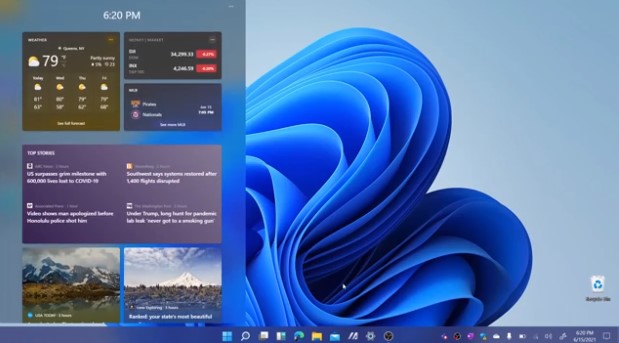 Touch Controls and Action Centre
As more and more big companies like Samsung are finally offering the big 4k screen with full-touch control options, Windows was bound to make some improvements in their OS. In the new Windows 11, we are expecting highly improved touch controls. They are even introducing three fingers gestures which will surely come in handy.
Moreover, the Windows action center has got a whole new make-over. Windows finally added support for multiple applications and not just their first-party apps.
These and many cool features are what make this next Microsoft Big release, the most anticipated OS for the year. Surely, we can't wait to put our hand on it and get the first-hand experience of this talk of the town.
Part 3: Is It Safe to Install Windows 11?
This is a question that comes into the mind of every responsible Microsoft user. Is it safe to go for Windows 11? Well, for the time being, we will say, ABSOLUTELY NOT. Windows has promised an event on 24th June, which is not even a promise of a release. It might just be a detailed teaser of the big release but even now you can find multiple people scamming all over the internet in the name of early copies of Windows 11. If you want to keep yourself safe from Malware, Ransomware and don't want to lose all your important data, make sure you've backed up your data or you can resort to Tenorshare 4DDiG Data Recovery to recover lost data after Windows 11 update.
Part 4: What Are Windows 11 System Requirements?
Well, this question is something every PC user is concerned with. Whether it's a new game or new software which is about to release, people want to know the system requirements to confirm whether their PCs can house the new release or they will need an upgrade.
To be clear, there's no official statement from Microsoft regarding this, but we gathered some of the most trusted news from different recourses, and here are the possible System requirements for Windows 11 based on our Information and research.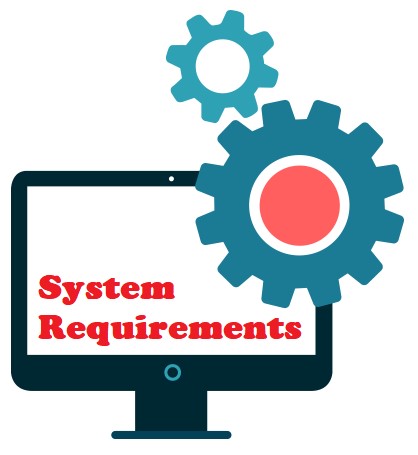 System requirements for Windows 11
RAM: 1GB for 32 bits, 2GB for 64 bits.
Hard disk space: 16 GB for 32-bit, 20 GB for 64 bits.
CPU: 1 gigahertz (GHz) or faster processor or SoC.
Screen resolution : 800 x 600.
Graphics: Microsoft DirectX 9 or later with WDDM 1.0 driver.
Part 5: How to Update to Windows 11?
There's a strong chance that Windows 11 might come as a "free optional upgrade" for Windows 10 and Windows 7 users. In an official statement, Microsoft made it very clear that they will support Windows 10 till 2025. And if you're curious about how to install Windows 11, follow the video tutorial below:
Recover Lost Data after Updating to Windows 11 with 4DDiG
Whether you have upgraded to the UNOFFICIAL version of Windows 11 or when you will switch to the official version after the release, in both cases, there are chances of data loss. Essentially from your primary partition where you will install your windows, will be completely wiped out. In most cases that is drive C. There can be a lot of useful downloaded data in that drive.
So, to help you with that problem, 4DDIG Data Recovery is a must-have software for every PC user. With 4DDIG Data Recovery, you no longer need to be worried about data loss and you can peacefully upgrade your system to all new Windows 11. It has powerful and reliable core software that allows it to deep scan all your system for any type of lost or deleted data and recover it. Some of the most notable features of 4DDIG Data Recover are as follows: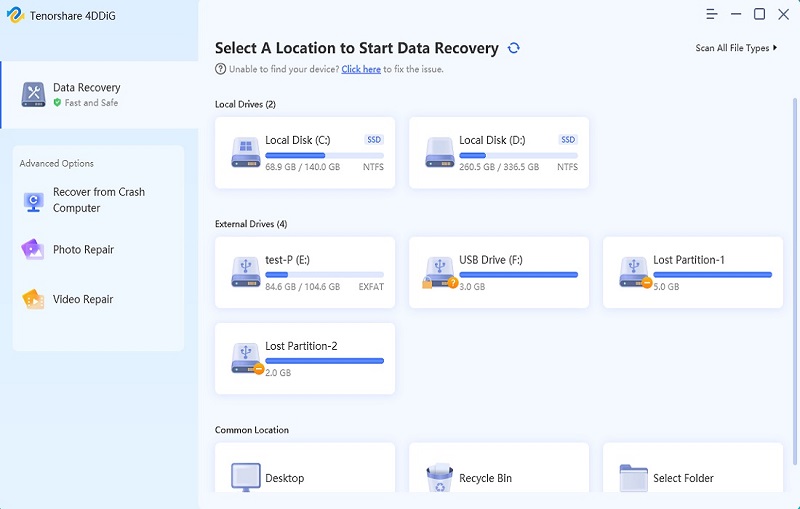 Recover data from Windows, Mac, External hard drives, SD cards, and USB.
Recover all types of data including documents, videos, music, audio, pictures.
Recover files lost due to virus, accidental delete, corrupted files, or even from crashed drives.
Powerful and reliable data recovery system.
FREE DOWNLOAD
Secure Download
FREE DOWNLOAD
Secure Download
Conclusion:
This was all from Windows 11 expected release, new features, and how and when to upgrade your PC to all new Windows 11. But before you upgrade, we will highly recommend having powerful data recovery software like Tenorshare 4DDiG Data Recovery with you in case of any data loss. If you have any other questions regarding Windows 11 and its features, leave them in the comment section below. Let's hope this 24th we have the best surprise from Microsoft. Till then, Stay Safe & Peace.