Many of the Windows users may face the situation where their system gives Windows update error 0x8024a205. However, most users aren't aware of what this error means or how can it damage one's device. Well, for those who don't know, the 0x8024a205 on Windows 10 is due to configuration problems that arise when system files are damaged. Since it's your system's files that are damaged, your entire system won't be able to work properly. In this article, we'll be seeing how this error can damage your system and its causes. In addition, we shall be seeing some fixes that you can use to avoid this issue in the future. So, without any further due, let's get started: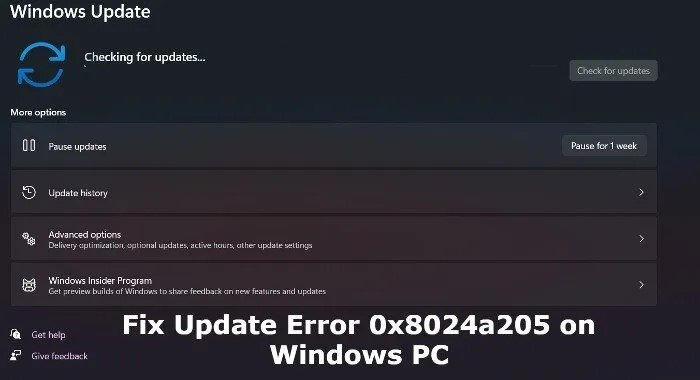 Part 1: Windows Update Error 0x8024a205 Overview
As highlighted earlier, the Error 0x8024a205 occurs when your system's files are corrupted. It's one of the most crucial issues that can occur to your system since the extent of its damage is high and can potentially wear your system down if not taken care of.
1.1 What is Windows Update Error 0x8024a205?
This error occurs in the configuration of your device where your operating system is running. Corrupted or damaged files are loaded in the operating system, which then fails to register. As a result, your device starts to glitch or run into blue screen errors while running.
1.2 What Cause Windows Update Error 0x8024a205?
The 0x8024a205 on Windows 10 can be caused due to various reasons. Some of which are given below:
Incorrect installation of system files
Failure to install system files resulting in missing
Uninstallation of the system resulting in unfinished entries being registered
Virus or malware attack on the system because of poor entries
Improper shutdown causing disruption in the registries
Deletion of system files
These are some of the reasons why most users face Windows update error 0x8024a205 on their devices. Any of these can be caused due to technical reasons or human negligence.
Part 2: How to Fix Windows Update Error 0x8024a205
Now that you know what the 0x8024a205 on Windows is and how it caused, it's time to check out some ways that you can fix it. Here are some of the ways that might help you to fix this error :
Way 1: Make Sure You Have Enough Space
The first thing to do is to check if you have ample space where you're installing your updates. If there's no ample space, the files won't be installed completely and will result in missing. It's recommended that you should have at least 32 GB of free space when you want to install updates.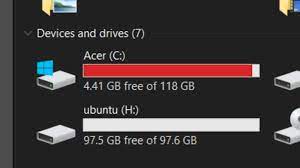 Way 2: Use the Windows Update Troubleshooter to Fix
Another good way of fixing the Windows update error 0x8024a205 is by running the built-in troubleshooter. It allows fixing pertaining problems by running solutions automatically. You can run a troubleshooter by clicking start and selecting settings > update and security > troubleshoot > additional troubleshooters for Windows.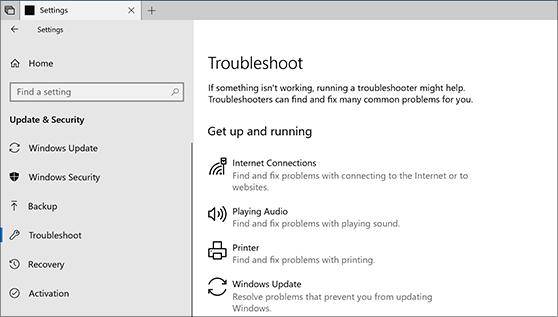 Way 3: Check the Hardware Compatibility
Your hardware should also be compatible with the latest updates. For instance, your system's specs may not be able to install the latest updates because they're insufficient. A good example of this instance is the latest Windows 11 that is unable to install on generation 4 and below.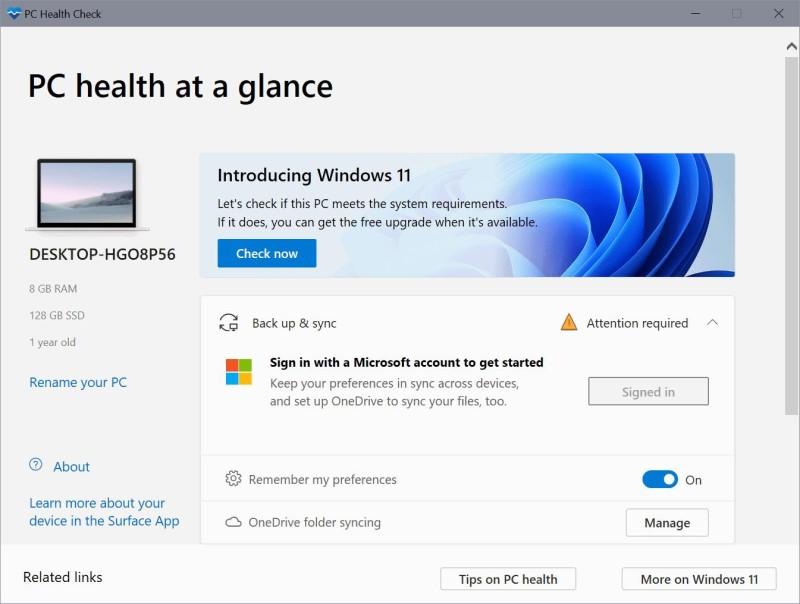 Way 4: Restart Windows Update
In some cases, the files for updates may be corrupted during the downloading phase, which may be causing this issue. What you can do in this phase is restart the Windows update process. This will allow us to streamline files and hopefully avoid running in Windows update error x8024a205 again.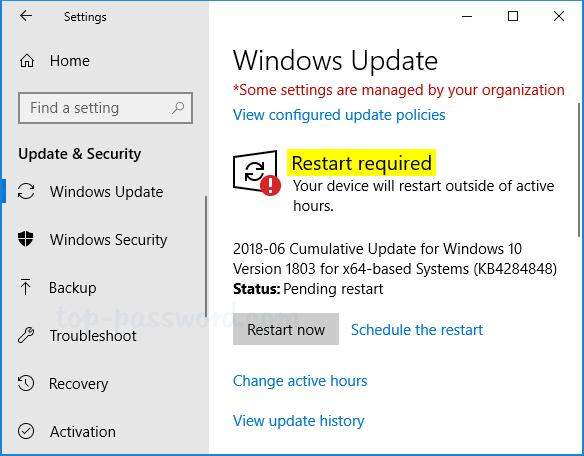 Way 5: Run Windows Security to Check for Malware or Virus
It's highly possible that your system may already be infected with malware or virus. As a result, the updates that are made to protect your system are corrupted or incorrectly installed since it will allow the malware to keep infecting your system.
You can run a Windows security check and use a third-party anti-virus to get rid of such malware from your device and run the Windows update again.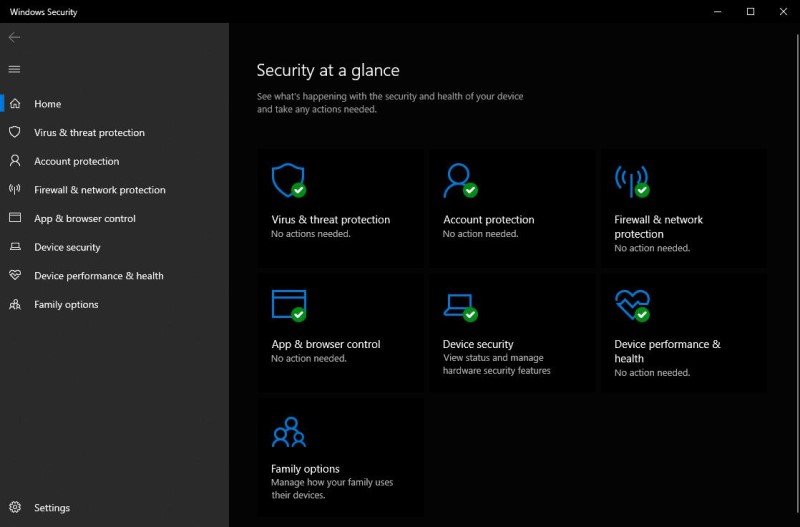 Way 6: Install Update from Microsoft Update Catalog
If you're having trouble installing Windows updates, then you can choose to install updates from Microsoft Update Catalog. This catalog is truly a life-saver since it allows users to get updates for operating systems such as Windows 2000, SP3, XP, Windows Server 2003, and up to Windows 10. You can install updates from here to avoid any hassles later.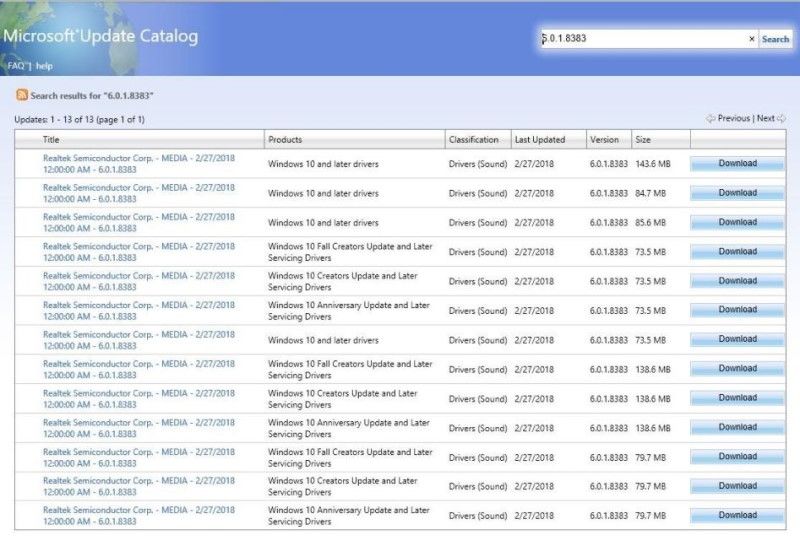 Part 3: How to Recover Lost Data from Windows due to Update Error 0x8024a205?
We saw how 0x8024a205 on Windows can mess things up for your device as well as illustrated the reasons for its cause. Plus, we also observed some quick fixes that you can adopt to get rid of this error.
However, what if it was too late and the process led to your system losing important files and data? Tragic right? Well not to fret because in case you have lost data from Windows update failure, we recommand you to use the professional windows data recovery software-Tenorshare 4DDiG data recovery software, which can help you get your lost data back from windows update error 0x8024a205.
4DDiG Windows Data Recovery Features:
Support over 1000+ different file types recovery, including images, videos, documents, audio, etc.
Support data recovery from laptops, PCs, internal and external drives, SD cards, USB, etc.
Support many scenarios, be like data recovery from accidental deletion, 0x8024a205 on Windows, lost partition, system crash, virus attack, etc.
Support both Windows and MacOS
Once you've acquired Tenorshare 4DDiG, then it's time to get started on recovering your data. Here's how you can do it:
First, select the local disk that you want to recover data from. This disk will be visible in Tenorshare 4DDiG interface when you launch it.
Now, you have to start scanning your local disk for the type of files you want to recover. Tenorshare 4DDiG makes it easier to locate files by deeply scanning your drive.
Once the scanning done, you can see all the files in the choosen location will be scanned out.
Once all files have been located you can preview them or just recover them directly.
Part 4: FAQs about Windows Update
Here are some people also ask questions about windows update:
4.1 What causes windows update to fail?
Window update fails due to various reasons such as lack of disk space, corrupt update files, hardware or driver conflicts, etc.
4.2 Can skipping a Windows update caused it to fail?
Yes, skipping windows update results may cause it to fail. This happens as several updates are waiting in the queue, which neglects the proper update of your device.
4.3 Can windows update fail during installation?
Yes, it can fail during installation. This happens when update files get corrupted, which results in failure during installation.
4.4 Is it ok to skip the Windows update?
No, it's not ok to skip updates. The only exception is problematic updates, which often slow your device because of hardware incompatibility.
4.5 Can I recover lost data due to a Windows update?
Yes, you can recover lost data due to Windows updates easily by using Tenorshare 4DDiG . This will allow you to recover 1000+ types of files without any trouble.
Conclusion
Well, there you have it! Now you know what Windows update error x8024a205 is about and how it can damage your device. You can apply the fixes that we've mentioned above but in case you've lost your data, you can use Tenorshare 4DDiG to recover it easily. Just make sure to follow all the steps as they're prescribed and you'll be able to recover your data easily.