Picture the scene: A notification appears on your smartphone stating that "you are running out of storage". Suddenly you realize that you have too many snaps in your Snapchat memories which can be deleted to clear some space. While deleting the snaps you accidentally deleted that collection from your wedding, or your oldest pictures, or that one snap in which you looked your best. Now you must be worried about how to recover deleted Snapchat memories? There are a number of reasons why Snapchat memories can unintentionally get deleted. It can be due to storage issues, having snaps deleted by your kids, or losing them due to a damaged cell phone. Snapchat has a dynamic interface which can also lead to the deletion of snaps by new users. Whatever the case is, if you follow the below-mentioned instructions carefully, we are sure that one of the methods will work for you.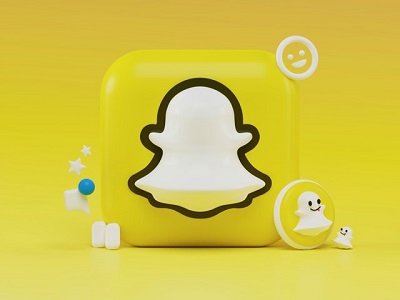 Part 1: What is Snapchat Memories?
Snapchat Memories is a feature that allows users to save or download their photos and videos to their devices. This helps in saving the Snapchat memories for a longer time. By default, snaps will disappear when the configured time is up. The features to view, edit, send, save to your device, or repost on your Snapchat story are available under the Memories tab of the Snapchat app. Snapchat itself has a variety of popular features and it keeps updating them which leads to more cases of accidental deletion but It doesn't matter how the Snapchat Memories are deleted or what your situation is, what's more important right now is to learn How to recover deleted Snapchat memories?
Part 2: Can You Recover Deleted Snapchat Memories?
The answer is: Yes, you can but the process of Snapchat memories recovery can vary according to your situation. First of all, before retrieving the snap chat memories, go to your Snapchat home and swipe up to access the saved snaps. Ideally, the snaps should be saved in Memories. if you have previously saved the snap, then it can be retrieved from the Memories section. If the snaps are deleted from memories or were not saved altogether, then you need to follow the steps mentioned in the next section to recover your Snapchat memories. You can also use one of the recovery software available (we have recommended one in this article), or check your phone's cache, or the linked cloud account to recover deleted snaps. If you are still thinking can I recover deleted Snapchat memories? Just read ahead.
Part 3: How to Recover Deleted Memories on Snapchat?
Solution 1: Recover Snapchat Deleted Memories From My Data Archives
There is a chance that your deleted snap chat memories may still be present in My Data Archives. By following these steps properly, you can easily recover your Snapchat memories.
Step 1: Open Snapchat App. Go to the "Settings" icon.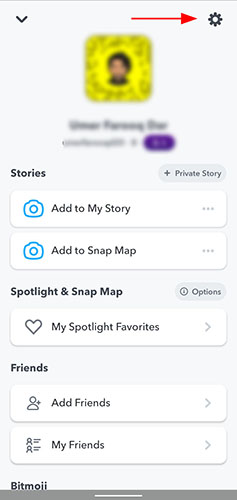 Step 2: Scroll down a little until you find the "My Data" option in the privacy section.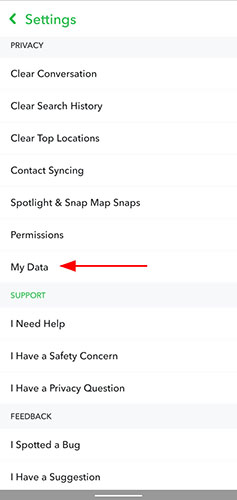 Step 3: When you click on My Data, it requires you to login in using your Snapchat ID.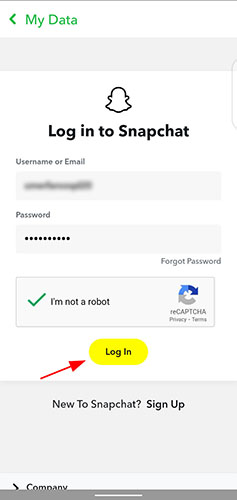 Step 4: My Data page will open. From here select the memories option to recover them.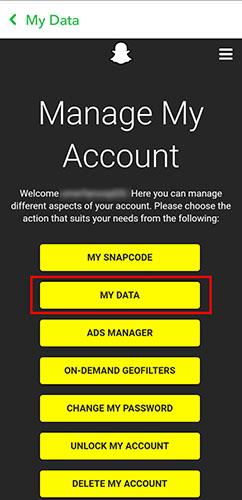 Step 5: Press "Submit Request" at the bottom of the page.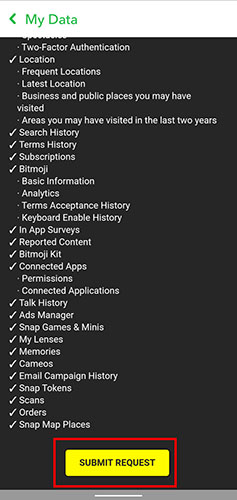 Step 6: This will submit your recovery request and will tell the support team to provide you with an archive for your memories.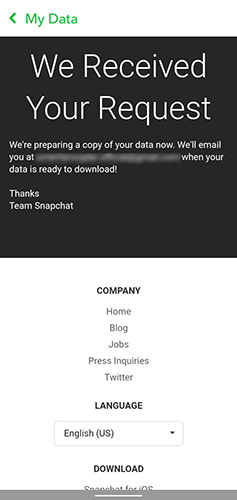 Step 7: After the archived data is ready, you'll receive an email to download it. The downloading takes some time depending upon the number of snaps, videos, and messages.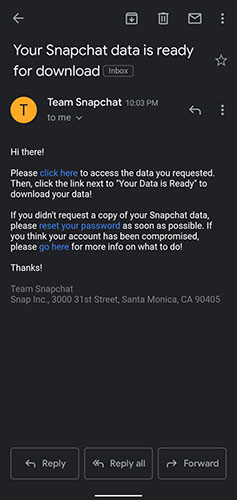 Step 8: Click on the link in the email and you'll be redirected to the My Data page.
Step 9: Now select the "Mydata.zip" file to download the data to your device.
Hurray!! Now you have access to your deleted memories in a zip file.
Solution 2: Recover Deleted Snapchat Memories from The Device Cache
Android's cache can also act as a savior for you to restore deleted Snapchat memories. The apps on our smartphone, store temporary files known as a cache. These cache files allow the app to work faster and provide a better user experience. So, if the snap has been deleted from Memories and you are worried about can i recover deleted Snapchat memories?, it might be present in the device's cache. But, the chance of retrieving the Snapchat memories for the cache is low. Still, there is no harm in trying. Just follow these steps to learn How to recover deleted Snapchat memories on Android.
Step 1: Firstly, you need to access your Android file system. To do this, you need to take the assistance of a dedicated file explorer/manager app on Android. Alternatively, you can just connect it to your Windows PC as well.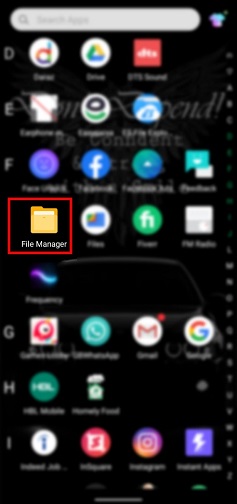 Step 2: Once you can access the device's internal storage, browse to its Snapchat folder. Mostly, it is saved on Android > Data > com. Snapchat. android.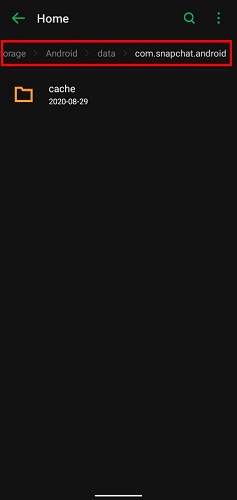 Step 3: That's it! Now, you can just look for the Cache folder here and view the saved snaps. Move them to any other location and change their extensions to access them the usual way.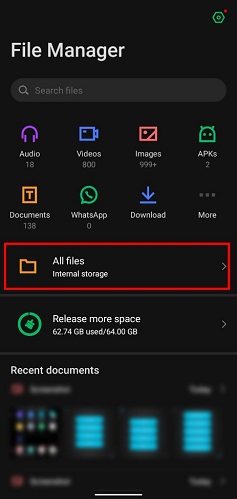 Solution 3: Look Into Phone Gallery
Another method for Snapchat memories recovery is to look for it in the gallery's trash folder. The deleted media is often retained in the trash folder for a certain period based on your device settings, so that retrieving the snap chat memories could be possible.
Step 1: Go to your gallery > trash.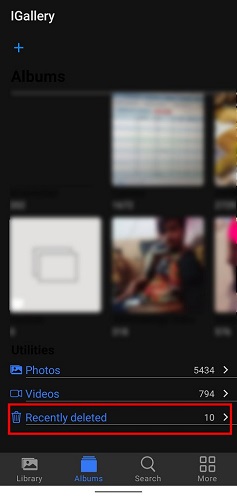 Step 2: Search for the videos or photos.
Step 3: Once found, you can recover it by tapping it twice or selecting it, and clicking on recover.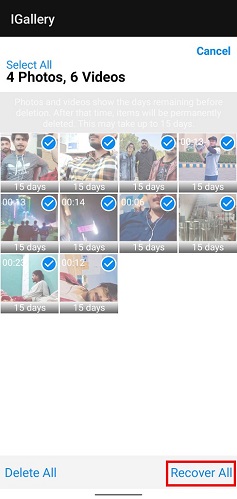 Step 4: When done, it will be recovered to its original folder.
Solution 4: Restore Snapchat Files via iTunes.
All these solutions are designed to help answer your question "how to recover deleted memories on Snapchat?" Let's have a look at some solutions for iOS as well. If you are a iPhone user and wondering can you recover deleted Snapchat memories? You should know that if an existing backup is present on iTunes, then you can just restore it to your device. Beforehand, be sure that your lost snaps are present in the backup. Also, please note that this action would restore your device and delete its existing data. If you are ready to take this risk, then follow these steps to learn how to recover deleted photos from Snapchat via iTunes.
Step 1: Simply connect your iPhone to the system and launch iTunes on it. Select the iPhone from the devices section and go to its Summary page.Under the Backups section, you can see solutions to backup and restore your device. Just click on the "Restore iPhone" button to proceed.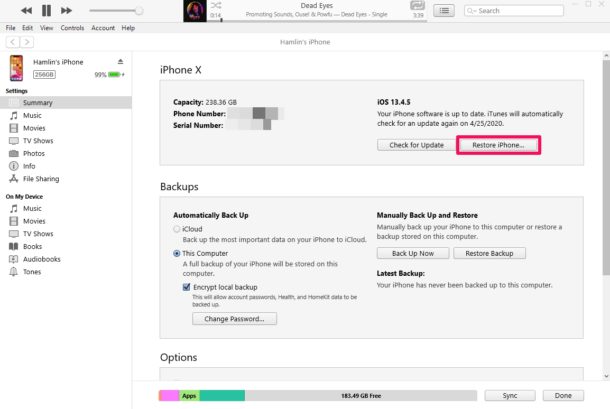 Step 3: A pop-up window will launch from where you can select the appropriate backup file. Click on the "Restore" button again and wait as the data would be extracted on your iPhone.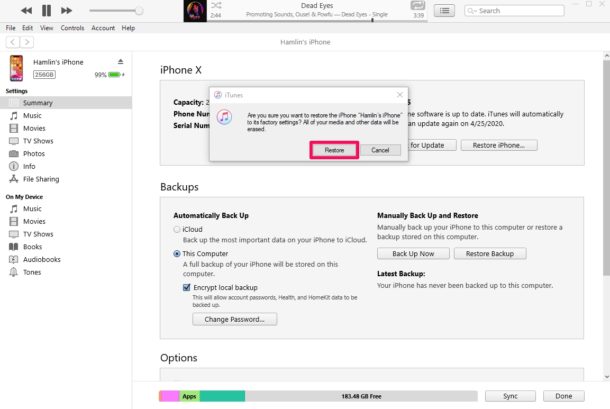 Solution 5: Retrieve Snapchat Files by iCloud
Just like iTunes, a lot of iPhone users also take the assistance of iCloud to save their data as well. If this is the case, then retrieving the snap chat memories could be easy from the connected iCloud account. If you are a iPhone user and still thinking can you recover deleted Snapchat memories, follow our steps. Here's a stepwise guide on how to recover deleted Snapchat chat history via iCloud.
Step 1: Go to iCloud.com, and log into your account.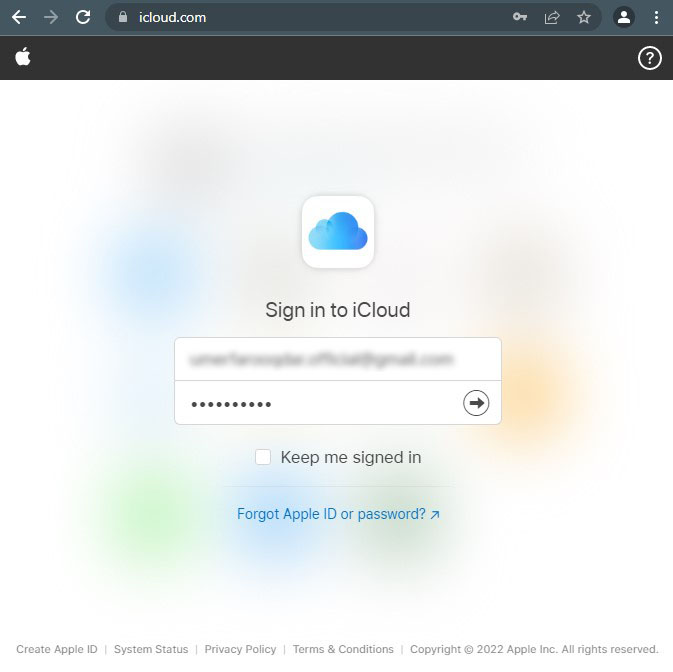 Step 2: In Photos on iCloud.com, click the Recently Deleted album in the sidebar.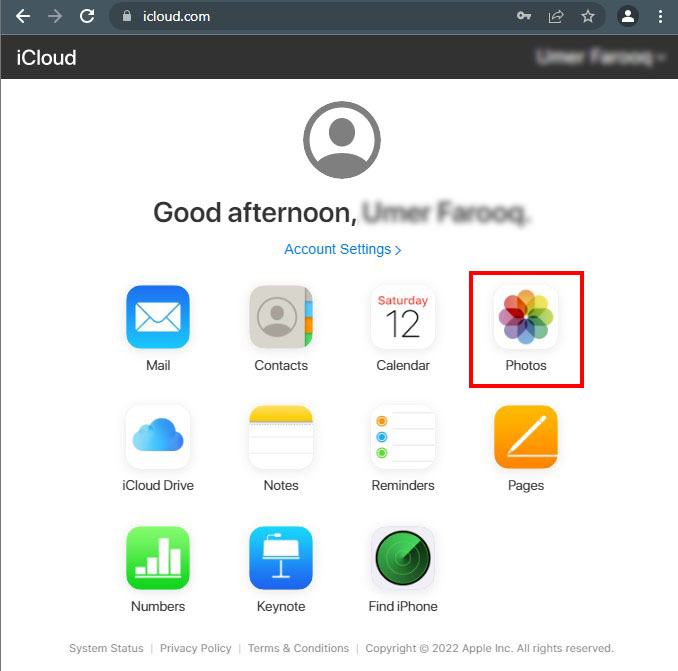 Step 3: Select the photos or videos you want to recover, then click Recover.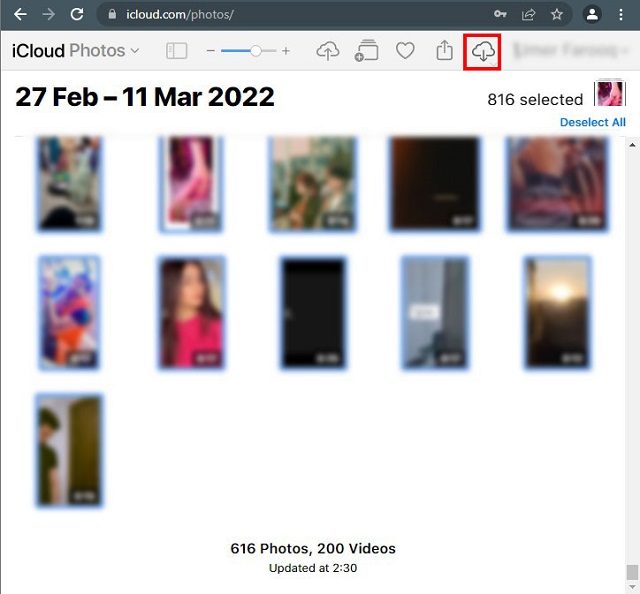 That's it, now your snaps are restored and saved to your device once again!
Solution 6: Turn on Sync with Google Drive
Still wondering can I recover deleted Snapchat memories? You can back up content, data, and settings from your phone to your Google Account. This includes backing up your Snapchat memories too. You can restore your Snapchat memories from Google Drive by following these steps:
Step 1: Go to your android phone's settings.
Step 2: Scroll down and find the "Accounts" option (search if required).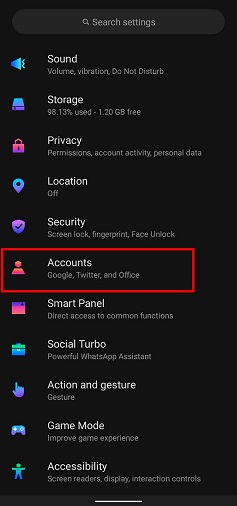 Step 3: Under the "Accounts" option, click your Google account.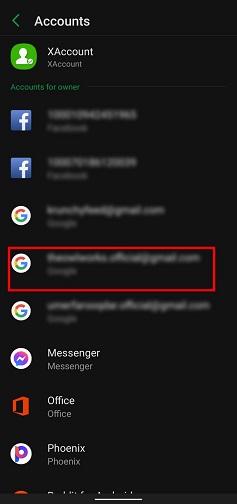 Step 4: Click "Enable Sync" or "Account sync" (depending on your android version).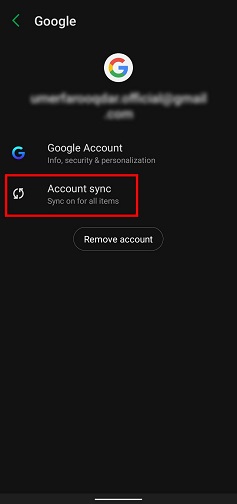 Part 4: Recover Deleted Snapchat Memories from SD card
If all the solutions mentioned above fail and you are still looking for how to recover deleted Snapchat memories? You can use recovery software which specializes in Snapchat memories recovery. There is various software available online for this purpose but we recommend using Tenorshare 4DDiG to restore deleted Snapchat memories. If the Snapchat memories were stored on an external SD card, this method will definitely help to recover them. 4DDiG is an all-in-one solution to perform data recovery and repair for all scenarios. It can help you in the process of retrieving the snap chat memories. Below are some of its features listed to give an idea about it:
Recover data from laptop/PC, internal & external drive, USB flash disk, SD card, etc.
Solution for recovering accidentally deleted important files such as photos, videos, and documents (including Snapchat memories)
It boasts a Do-it-yourself data recovery process as easy as 1-2-3 (Select, Scan, Recover).
Retrieve 1000+ file types including photos, videos, documents, and audio.
It is a trusted software featured on PCWorld, Softpedia, Softonic, MacWorld, FileHorse, and more.
Recover files lost due to accidental deletion, formatting, lost partition, corruption, crashed system, virus attack, and so on.
Follow these steps to recover your Snapchat memories from an SD card:
Tenorshare 4DDiG supports restoring data from external hard drives, USB flash drives, and SD cards. Snapchat memories lost due to accidentally formatting, deleting or virus attack can be retrieved by using this 3-step guide.
Connect and Select your SD Card

To begin, get Tenorshare 4DDiG Windows Data Recovery and install it. Start the application, connect your SD Card to your PC, and then select the SD Card to begin scanning.

Scan the SD Card

4DDiG immediately examines the selected SD Card around for missing data, and you may pause or stop the searching at any time if you've identified the files for retrieving the snap chat memories. There are categories like Deleted Files, Existing Files, Lost Location, RAW Files, and Tag Files under the Tree View. You can also switch to File View to check file types such as Photo, Video, Document, Audio, Email, and others.

Preview and Recover from the SD Card

Following the discovery of the target Snapchat memories, you can preview and recover them to a secure location. In case of disk overwriting and permanent data loss, please do not save to the same partition where you lost them.
Part 5: Deleted Snapchat Memories FAQs
1. How do I get my Snapchat memories back?
According to Snapchat developers, you can backup your Snapchat memories to their server and recover them at any time and on any device by simply logging into your account. Alternatively, if you have not created a backup and accidentally deleted your Snapchat memories, you can use one of the methods mentioned in this article.
2. Can I recover deleted photos from Snapchat?
Yes, there are multiple ways of retrieving the snap chat memories. Some of them involve recovering from Android Archives, recovering from iTunes backup or iCloud, recovering by using software such as 4DDiG recovery.
3. Is there a way to recover deleted Snapchat memories iPhone?
Yes, iPhone users can easily recover deleted Snapchat memories with help of iTunes or iCloud by following the steps mentioned in this article.
Conclusion
Snapchat memories might be considered as one's treasure. Therefore, it is necessary to prevent this treasure from being lost. The multiple methods discussed above will help you recover your Snapchat memories in case they are accidentally deleted. Some of these methods might work for one user and not for someone else. However, a professional recovery software such as Tenorshare 4DDiG can eliminate any unnecessary effort and save your time. Some techy people might find retrieving the snap chat memories easier by following our step by step instructions. While other people want to skip the hassle and automate the process can take help of 4DDiG recovery software.