There's no doubt that losing your files can be a painful and frustrating experience, especially if you work in a creative field like 3D animation.Whether it's due to accidental deletion, system crashes, or other unforeseen circumstances, losing your maya files can be a significant setback. Just imagine spending countless hours meticulously crafting a Maya animation, then it disappear in the blink of an eye.There's only one thought in your head at that time,How to recover deleted maya files?
Fortunately,The good news is that with the right tools and techniques, it's often possible to recover lost Maya files and restore your hard work to its former glory. In this guide, we'll cover different recovery methods available and explain how to use them to get back your lost files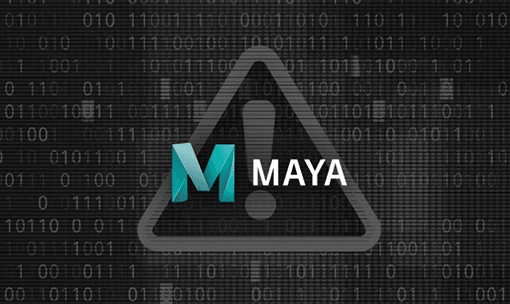 Part 1: What Is a Maya IFF File?
Maya IFF (Image File Format) is an efficient file format used by Autodesk Maya to store digital 3D models, textures, and images. It is used to store various information related to 3D models and scenes, such as geometry, materials, textures, animation, and lighting.
Maya IFF is optimized for the efficient storage of complex models and provides a robust set of features to accommodate the needs of modern 3D software. This includes support for multiple layers, hierarchical object organization, and support for a variety of color formats.
You can compress Maya IFF files to save disk space and optimize for faster loading and saving times. Maya IFF files store critical data required for rendering and editing 3D graphics. Losing these files can result in significant setbacks for any project, as it can mean losing hours or even days of work.
If you deleted it intentionally, you may have a backup copy that you can restore from. If not, you may need to use data recovery software to attempt to recover the file. If you deleted the Maya IFF file unintentionally, you should stop using the affected storage device immediately to prevent overwriting the deleted data.
There are many file recovery tools available that can scan your storage device for deleted files and attempt to recover them. However, the success rate of file recovery depends on various factors, such as the extent of file fragmentation, storage device health, and file size.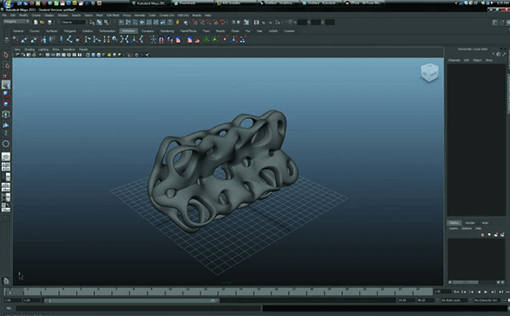 Part 2: How to Recover Deleted Maya Files with Software?
Losing important files can be a real-life horror story that nobody wants to experience. But with the right data recovery software, you can easily recover lost or deleted data without breaking a sweat. And when it comes to top-notch software that can recover your lost Maya files, look no further than 4DDiG Windows Data Recovery.With its impressive array of features, 4DDiG can bring your lost Maya files back to life and get you back on track in no time!
Tenorshare 4DDiG Windows Data Recovery offers a high rate of success, allowing you to recover data from Windows PCs and Windows-based devices such as USBs, SD cards, and external drives that have gone through various losses, including deletions, formatting, RAW, and more.On the other hand, you can use the program to recover data from local disks, external devices, lost partitions, BitLocker encrypted drives, the Recycle Bin, and a crashed computer, as well as repair photos and videos.
Recover 1000+ file types, including Maya Files, JPG, BMP, GIF, PSD AVI, MOV,MP4, M4V and all other types.
Recover Maya Files from laptop/PC, internal & external drive, USB flash disk, SD card,etc.
Recover data from other various scenarios, such as accidental deletion, formatted, virus attack, system crash, and so on
3 steps to bring your lost Maya files back to life and get you back on track in no time!
Install Tenorshare 4DDiG on your Windows, after launching it, select the local disk where you lost your data and then click scan to initiate the scanning process to find the deleted files.
The program will scan the selected drive for any missing data. You can pause or stop the search at any time. There are categories such as Deleted Files, Existing Files, Lost Location, RAW Files, and Tag Files on the Tree View. Use the Filter option to narrow down your search.
Now just preview and select the maya files that you want to recover from the bitlocker encrypted drive and click on "Recover". After choose the location to store the maya files data, the whole data recovery process is done.
Part 3: How to Recover Deleted Maya Files Without Software?
If you're feeling like a tech wizard, you can also try out some manual methods for file recovery, as there's a quick and easy solution using your computer's recycle bin or trash bin.
Recover Maya Files on Windows
Head to your desktop and locate the Recycle Bin icon.
Look for the deleted MA files that you want to recover.
Once you've found the files, right-click on them and choose the "Restore" option. Alternatively, you can drag and drop the file to a folder of your choice.
Recover Maya Files on Mac
Locate the Trash icon on your dock and click on it.
Find the deleted MA files that you want to recover.
Once you've found the files, drag and drop them into a folder of your choice. Alternatively, you can right-click on the MA file and select the "Put Back" option.
With these simple steps, you can quickly recover your deleted Maya file and get back to work without any hassle!
Part 4: How to Recover Unsaved Maya Files
Don't panic if you can't find your deleted files in the Recycle Bin or Trash. There are still many other ways to retrieve your data. Your computer's operating system has backup features that can come to your rescue, but only if you had enabled them earlier and the original folder was selected for backup.
Windows File History
In the Start menu search bar, type "file history."
Select the "Restore your files with File History" option from the search results.
If the File History Control Panel page opens, click on the "Restore personal files" option on the left.
Locate the folder where your deleted MA files were stored.
Browse through the available backups until you find the one that contains your deleted MA files.
Select the files you want to recover and click the green"Recover"to restore your files.
Mac Time Machine
Press the command (⌘) button and the space bar to open Spotlight. Type in "time machine" and hit return.
Navigate to the folder where your MA files were stored.
Browse through the backups until you find the one that contains your deleted MA files.
Select the files you want to recover and click on "Restore." If you had enabled the backup features and followed these steps correctly, your deleted MA files should be restored to their original locations.
Part 5: How to Locate Your Maya Crashed Files
Maya crashes can be frustrating, especially if you haven't saved your work. While data recovery software may not be able to recover crashed files directly, Maya can create a recovery version that you can use to retrieve your work. However, in some cases, the crashes can be severe, and recovery files may not be available. In this part, we'll show you how to find crashed Maya files and how to recover them.
Locate Your Maya Crashed Files
To find your Maya crashed files, you'll need to navigate to a specific folder on your computer, depending on your operating system:
Windows: \Users[user name]\AppData\Local\Temp/[user name]
Macintosh: ~/Documents/tmp
Linux: /tmp
Unhide the AppData Folder (Windows Only)
If you can't find the AppData folder on your Windows computer, it's because Windows hides it by default. Here's how to make it visible:
Open the File Explorer and click on the View tab.
Check the box next to Hidden items to show hidden files and folders.
The AppData folder should now be visible, and you can proceed to Step 1 to locate your Maya crashed files.
Part 6: Tips for Preventing Maya File Loss
Preventing file loss can save you a lot of hassle in the long run. So, if you've already been through the experience of recovering your lost MA files, then you know the pain of losing important data. Here are some simple yet effective tips that will help you avoid such a situation in the future.
Ensure that Your MA Files Are Backed up
As soon as you get a new device, make sure you activate the backup feature. You can also opt for third-party backup programs if you don't trust the in-built ones.
Diversify Your Backup Methods
Always have a backup of your critical data in three locations – two external storage devices, and one cloud platform.
Invest in a Reliable Antivirus Program
With computer viruses posing a significant risk of data loss, it's essential to invest in a good antivirus program. Practicing safe browsing habits can further enhance your online security.
Save Your Work Regularly
Saving your work regularly when working on a 3D project is crucial. And if Autodesk Maya is about to crash, don't force close it, as the software automatically creates a temporary copy of the project when crashing.
Double-Check Your Backup Function
Always ensure that your backup function is working correctly to avoid any potential loss of data.
Conclusion
Data loss is always a risk in the world of 3D animation and it is caused by a number of reasons. However,with the right tools and techniques, you can often recover lost Maya files and avoid losing your hard work. Whether you need to use professional data recovery software or a manual file recovery method, this guide has covered.It's worth noting that compared with other methods, 4DDiG Windows Data Recovery is more efficient and effective.So,when you try to recover deleted maya files,4DDiG is always a reliable assistant.On the other hand,We've also provided some useful tips for preventing data loss in the future.