Windows KB4023057 update is an important security patch released by Microsoft to fix various bugs and vulnerabilities in the operating system. However, sometimes this update can cause unexpected issues and lead to data loss, making users panic. If you're facing data loss after installing this update, don't worry! There are several ways to recover your lost data. In this article,we'll explore some effective methods to recover data after the Windows KB4023057 update and help you retrieve your valuable files and documents.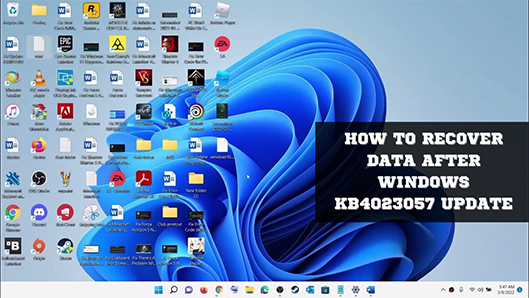 Part 1: What Is KB4023057?
KB4023057 is an update to Windows 10/11 that is intended to ensure the smooth running of multiple system and hardware components. It specifically addresses a range of security vulnerabilities in Internet Explorer and .NET frameworks and stability issues related to specific hardware configurations, driver updates, and Windows Store downloads.
The KB4023057 update promises improved reliability and security for all Windows users. It addresses issues that can prevent your device from installing important updates while also making sure they are installed seamlessly. Microsoft recommends that all users with a valid license for Windows 10 should install KB4023057 in order to stay secure and fully enjoy the benefits of their operating system.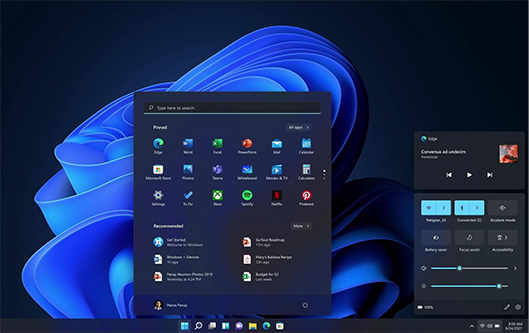 Part 2: Update KB4023057 for Windows 10/11
It's no secret that keeping your Windows devices up to date is essential for maintaining the highest levels of security and reliability. Microsoft has released update KB4023057 to help facilitate the installation process for important Windows updates and introduce newer measures that can further enhance the overall experience with Windows 10/11 devices.
This latest update aims to strengthen device security and the overall reliability of these components by addressing any underlying issues with the update process that have prevented critical updates from being installed on these machines.
Microsoft recently released its latest update for Windows 10, extending support to all RTM (1507) versions up to and including 22H2. Additionally, this update is available for unmanaged consumer areas and corporate enterprise environments. Unfortunately, users of Windows 10 versions before 2004 are already out of luck and won't be covered under the new update. Through Windows Update, Microsoft has made it very easy for all customers to get their hands on this much-needed refresh quickly.
Part 3: How to Install KB4023057 on Windows 11
To install the KB4023057 update for Windows 11, go to Microsoft Update Catalog and download the necessary files. You can also let Windows Update handle the process. It will install this patch manually on any machine that blocks updates due to software issues. It's important to keep your device up-to-date, as this update may prepare you for future features or cumulative updates and introduce new features like the "Update Stack Packag" that will improve your Windows Update experience.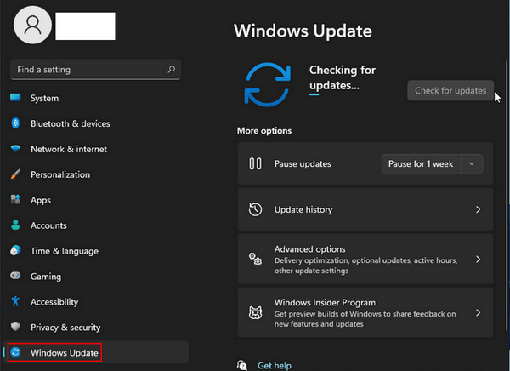 Part 4: How to Restore Lost Data after Windows KB4023057 Update
When it comes to restoring lost data after a Windows KB4023057 update, Tenorshare 4DDIG Data Recovery is an all-in-one data recovery tool that can handle various data loss scenarios, including accidental deletion, formatting, lost partition, system crash, and virus attacks.
Tenorshare 4DDIG Data Recovery is a reliable and effective solution for restoring lost data after a Windows KB4023057 update. Its comprehensive features, user-friendly interface, and efficient recovery process make it a great option for anyone in need of data recovery services.
Recover 1000+ file types, including photos, videos, documents and others.
Recover deleted files from a computer or Laptop, internal or external drive, USB Flash drive, SD card, and so on.
Recover deleted files from lost partitions, crashed systems, or virus attacks, etc.
Support for both Windows and Mac-based devices.
Pages are user-friendly and aesthetically pleasing.
Choosing a local disk

The home interface of Tenorshare 4DDiG Windows Data Recovery appears after installation and launch. It includes Data Recovery & Advanced Options. To start, select the local disk where your data was lost from a list of hard drives and click Start. In the upper-right corner, you can select the file types you want to scan.

Perform a local disk scan

Once you select the files you want to recover, 4DDiG instantly examines the selected drive for missing data all around, and you can pause or stop the search at any time. Files are categorized under the Tree View as Deleted Files, Existing Files, Lost Locations, RAW Files, and Tag Files. File View lets you view different file types, including Photo, Video, Document, Audio, and Email. The right side of the panel also allows you to search for target files or narrow down your search using Filter.

Preview the files and recover them

Using the local disk, you can preview the files and recover them if necessary. Once the target files have been found, you can preview them and save them to a secure location. It is recommended that you do not save data to the same partition when you have lost them due to disk overwriting.
Part 5: What Will KB4023057 Do?
KB4023057 is a recent reliability patch update for Windows 10/11, designed to improve the Windows Update Service components. This update offers several benefits for users of Windows 10/11 devices, including:
Removing registry keys that may prevent updates from being installed on your device.
Resetting network settings to fix any issues detected by the Windows troubleshooter.
Compressing files in the user profile directory to free up space when there is insufficient space on the target disk during the update process.
Repairing corrupted or damaged components of Windows Update and enabling disabled components or services of Windows Update.
Automatically repairing issues that prevent the completion of Windows 11 updates, resetting the Windows Update database, and sometimes clearing the Windows Update history in Control Panel.
Part 6: Can I Uninstall KB4023057 on Windows 11
Yes, you can uninstall the KB4023057 update on Windows 11. The KB4023057 Windows reliability update is an essential download for any user operating one of the four supported versions of Microsoft's Windows 11. It provides a range of reliability improvements across all Windows Updates and should be the first step taken if you are having difficulty finishing your Windows 11 update.
The patch is easy to implement and has been confirmed to provide stability in almost all circumstances, meaning that any user struggling with their own update can have peace of mind. Knowing the fact that you don'tt need the KB4023057 patch update if Windows Update is working correctly on your device, Microsoft has designed this patch update to prepare users' devices for future releases of Windows 11 and/or major cumulative/optional updates. If users are facing trouble with the existing Windows 11 updates, the KB4023057 reliability update will be installed automatically on their devices where needed.
Conclusion
KB4023057 is an important reliability update for Windows 10/11 devices. It repairs corrupted or damaged components of Windows Update resets the Windows Updates database, and sometimes clears the Windows Update history in Control Panel. The patch is easy to install and provides stability across all versions of the Microsoft operating system. With this powerful data recovery software, you can get back to work quickly and efficiently.