Have you been through the issue of "Twitter videos not playing"? If you have, then you are in the right place at the right time. Twitter videos not playing in Chrome is a real problem that really frustrates a lot, especially for a person who loves Twitter. Most of the time, embedded videos not playing in Chrome take a lot from you. The reason for this is that most people use Chrome to access Twitter, which prevents them from playing any Twitter videos. Fortunately, we have some excellent solutions to the problem of Twitter not playing videos. So keep reading here, and you will find a way to fix this irritating issue in no time.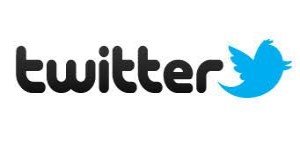 Part 1: What Causes Twitter Videos to Stop Playing?
Twitter videos not playing is a common issue that often happens on social media platforms. There can be many causes for it, although some of the major ones are the following:
There may be an internet connection problem.
Some misshapen browser settings.
If you are using an old version of the browser.
The firewall settings or security software may fail at times.
Out-of-date Twitter app.
Part 2: How to Fix Twitter Video Not Playing on Android or iPhone?
Luckily, we have some of the best ways to fix why I can't play videos on Twitter. Following are the fixes; if any of those don't work, you can move on to the next one.
Fix 1: Make Sure Your Network Is Well-Connected
The majority of the time, the network connection we are using causes this problem. Even though the network may be working properly on other platforms, it has an issue with Twitter. So simply reboot your internet connected device or restart your data connection, and then check whether the videos are working or not.
Step 1: ●To do that, restart your device or mobile phone.
Step 2: ●Then go to settings and select connection in the menu.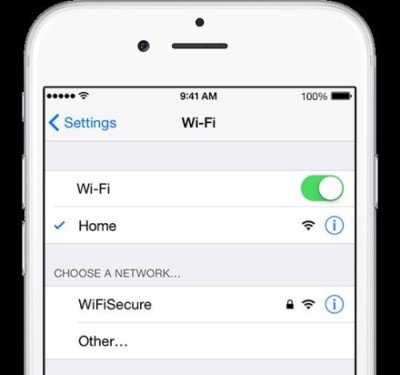 Step 3: If you want to restart the network settings, that is the last step. Follow the sequence: General Settings Reset network settings to default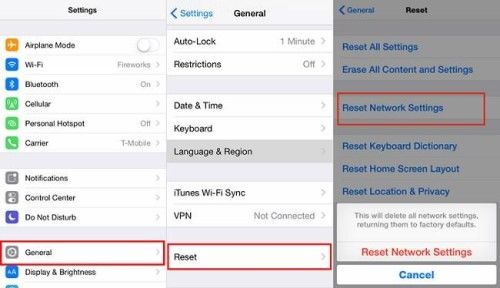 Fix 2: Use the Android or iPhone Browser to Access Twitter
Step 1: Open your phone's browser or Chrome on your phone.
Step 2: Search for Twitter and open it.
Step 3: Log in to your Twitter account by typing mobile.twitter.com in the search bar.
Step 4: Type your password and click on "login."
Step 5: Now try to play any video and check whether it is playing or not.
Fix 3: Reinstall Twitter on Your Phone
Check if your Twitter app is updated or not. You can find it in your authorized app store or on Google Play.
Step 1: Just open the Play Store or Google Play and type Twitter in the search bar.
Step 2: Click on the Twitter icon. If it has not been updated, you will see an update button there. If not, then simply uninstall the app and then reinstall it.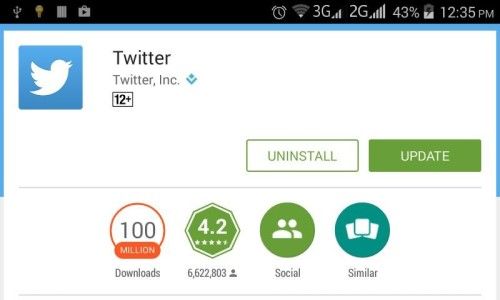 Step 3: After successfully downloading the app, log into it and check any Twitter videos on it.
Fix 4: Update Your Android or iPhone
A software update for Android or iOS is key to their best performance. Sometimes when there is an update pending, many issues will start to show up on the phone. So to overcome it, including Twitter's video issues, updating your phone is the best option.
Step 1: First things first, connect your phone to a strong WiFi connection and to a charger.
Step 2: Go to settings, and then click on software update.
Step 3: Click on the software update, tap Download, and then install.
Step 4: Leave your phone until the software is updated.
Fix 5: Examine Twitter Servers
Sometimes, Twitter services become outdated. It may cause Twitter to have the problem of not playing videos. You can go and check the antenna to see if there is any problem with it.
Part 3: How to Fix Embedded Twitter Videos Not Playing in Chrome?
If you are facing the embedded Twitter videos not playing in Chrome issue, then these are the best solutions for it.
Fix 1: Use a Different Browser to View the Twitter Videos
If you are using an outdated or mediocre browser, then changing your browser is the best option you have. You can try it out on Chrome, Opera Mini, or Firefox.
Fix 2: Restart the Chrome Browser to Check Twitter Videos
We often use Google Chrome for Twitter. If you are using Chrome and have faced this issue, simply exit Chrome completely and restart it again.
Fix 3: Update the Chrome Browser to the Latest Version
Updating the Chrome browser to its latest version solves many ongoing issues with the browser. In fact, Google updates Chrome for the same reason: to solve any bugs that might create problems. So, if updating Chrome does not resolve the Twitter videos not playing issue, please do so.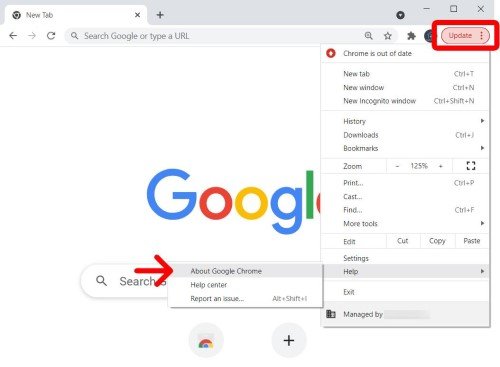 Fix 4: Make sure Chrome Flash Is Not Blocked
Step 1: On the top right corner, click on the three dots, and then select Settings. About Chrome
Step 2: Now click on the lock-up-shaped option, and then make sure the flash is not blocked.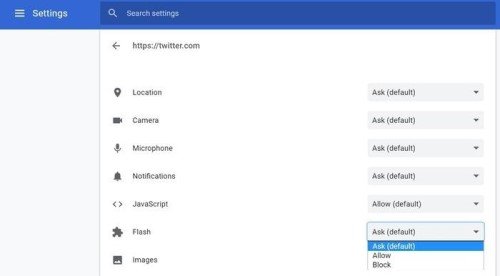 Fix 5: Delete Chrome Cookies
For clearing Chrome cookies, you can do it through Chrome's settings. Go to the settings and enter cookies, then search for Twitter in the list of all the Twitter-related cookies.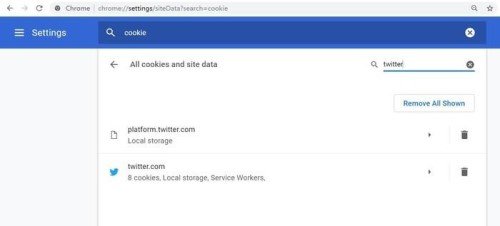 Fix 6: Disable Chrome Plugins and Extensions
Many of us use extensions for some benefits, which may be the cause of this issue. Go to the Chrome browser and enter "chrome://extensions." Now block all the extensions, especially the ad blockers and the firewall.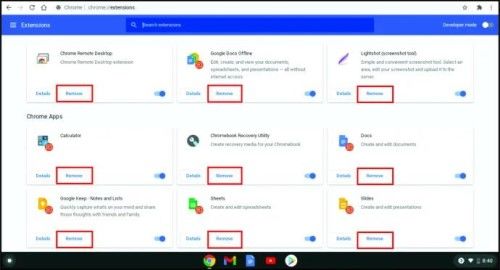 Fix 7: Disable Your Computer's Anti-virus Software And Firewall
We almost all use PC antivirus software and a firewall to protect our systems from viruses and malware. although it may also create problems like the Twitter videos not playing issue. So disable all these antiviruses and firewalls and check whether the problem is solved or not.
Fix 8: Make Sure The Video Format Is Compatible with Twitter
Sometimes the format of the video isn't the same as that twitter supports. In that case, MP4 is the most recommended format in any of the platforms including Twitter. You can change the video format using online tools afterward you can use the video on Twitter and hopefully it will work.
Bonus Tip: How to Repair Corrupted or Damaged Twitter Videos?
Sometimes you need a bonus tip more than anything. The corrupted Twitter videos may not be able to work if you are playing them on any media player. Although there is a way to fix those videos or any broken videos, 4DDiG File Repair is the best software that you can use to repair any broken videos, including corrupted or broken videos on Twitter. It is probably the very best software for repairing broken video files or recovering data on any software system, from mobile phones to PCs and Macs.
Features of 4DDiG File Repair:
You can repair any popular video format that includes MP4, MOV, MKV, M4V, 3G2, 3GP, etc.
If the video is choppy, jerky, or distorted, it can be repaired in the 4DDiG File Repair.
You can use 4DDiG File Repair on a Windows PC as well as a Mac.
It can support any type of storage, including storage media, USB, SD Cards, USB flash drives, or any other
You can use cameras as well, including Canon, Nikon, or DJI, for repairing issues and stuff.
It is 100% safe and fast to repair.
Following are the steps to repair a broken Twitter video or any video:
Download and launch 4DDiG File Repair. Afterward, there will be two options shown on the interface of the software. To proceed, select "Video Repair."
Now tap on the "add" button and add the corrupted or broken Twitter file to it. Click on "Start" to repair afterward.
Once the reign of prowess is done, you can choose the preview option and then save it somewhere safe.
FAQs:
Why Are Videos Suddenly Not Playing?
Sometimes a broken file or a corrupted file causes the videos to suddenly stop playing. There may be many reasons for that. although the primary ones have unstable internet connections. A bad or outdated browser, as well as a mediocre media player
Why Do Videos on Twitter Keep Buffering?
Sometimes the videos on Twitter keep buffering due to the unstable internet connection. So you can restart your internet connection or move closer to it to solve the buffering issue.
Why Are My Videos Loading But Not Playing?
When there is an unstable internet connection, videos do not play. If you're using WiFi, simply restart the device and see if the video starts playing or not.
Final Viewpoints:
Twitter videos not playing is not very good news, especially for a person who uses Twitter a lot. Although there is nothing to worry about, there are some fixes that we have mentioned above that can solve this problem. Furthermore, if you have a broken or corrupted Twitter video or any video, you can repair it by using 4DDiG File Repair. This is the best software for repairing broken videos and other files.