If you have ever faced the frustration of trying to play an MKV video file only to find that it's corrupted or damaged, you'll know how important it is to know how to fix a corrupted MKV file. Whether it's due to a software glitch, file transfer error, or other reasons, a corrupt MKV file can be a headache.
This article will show you four quick and easy MKV repair methods to get your files back to playing smoothly again. So, if you're wondering how to repair MKV files, keep reading!
Part 1: About MKV Video Format
MKV, or Matroska Video, is a popular format for storing high-quality video and audio files in a single container. MKV is an open-source format, unlike other video formats, which means it's freely available for anyone to use and modify.  However, like any other digital file, an MKV file can become corrupted or damaged, resulting in playback issues or the inability to open the file.
That's where MKV repair comes in.  With the help of specialized software, you can easily repair damaged MKV files and restore them to their original state.
Part 2: Why Are My MKV Files Not Playing?
Have you ever tried to play an MKV video file, only to find that it won't play or the playback quality is poor? There are several reasons why you may need to repair MKV files. Here are some:
One common reason is technical problems while recording. If there are issues with the camera or other recording equipment while the video is being captured, it can result in a corrupted file.
Another reason for unplayable MKV files is downloading from an unreliable source. Downloading video files from untrusted websites or platforms can put you at risk of malware or other security issues, which can damage the file.
Interruption during file transfer can cause issues, such as network disconnections, power outages, or cable failures.
If your system doesn't have the right codecs installed, you may experience issues with playing back or repairing MKV files.
Finally, malware infection is another possible cause of corrupted MKV files. Malware can infect your computer, causing damage to your files, including your video files. It's essential to keep your computer up to date with the latest antivirus software and to avoid downloading suspicious files from unknown sources.
Part 3: How Do I Repair Corrupted MKV Files Quickly?
If you're wondering how to repair a corrupted MKV video file quickly, you'll be pleased to know that a simple and effective solution is available: 4DDiG File Repair . This powerful software is designed to repair corrupt, damaged, or unplayable video files quickly and easily, including MKV files. With its advanced algorithm, 4DDiG Video Repair can detect and fix various video files issues, such as video playback lag, black screen, and audio out of sync.
One of the main advantages of 4DDiG Video Repair is its ease of use. It doesn't require technical skills or knowledge, making it ideal for both beginners and advanced users. Additionally, the software offers a fast mkv repair process, so you won't have to wait long to get your videos back to their original state. Overall, 4DDiG Video Repair is a reliable and effective tool that can solve your corrupted MKV file problem quickly and efficiently.
Repair polular video formats including MP4, MOV, MKV, M4V, 3G2, 3GP, etc.
Support popular camera brands, such as Canon, GoPro, and DJI.
Repair videos that are choppy, jerky, grainy, distorted, or fuzzy.
Extracts audio, video, documents, and image files in 1000+ formats.
Support for batch repair in various formats at one go.
Launch the 4DDiG Video Repair software. From the main screen select the 'Video Repair' option to fix corrupted video.   
Add the corrupted videos and click on the Repair button to start the repair process.  
Once the repair process is complete you'll be able to preview the repaired video. Export this video to a location of your choice and you will have successfully repaired your corrupted video file.
Part 4: Repair Corrupt and Broken MKV Video Files with VLC
VLC is a widely used media player that can also be used to repair corrupt and broken MKV video files. It's a free and open-source player with many built-in features, including the ability to repair damaged video files.
To repair an MKV file with VLC, first, you need to open VLC and click on the "Media" option from the top menu. From there, select the "Convert/Save" option and click on the "Add" button to select the damaged MKV file you want to repair.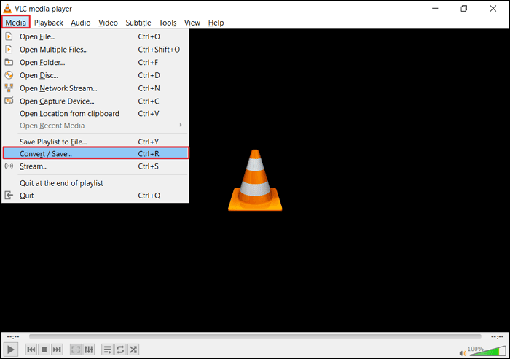 After selecting the file, click on the "Convert/Save" button, and in the "Profile" drop-down menu, select a new profile for the output file. Make sure to select a profile compatible with your computer and suitable for the output file's format.
Next, click the "Edit Selected Profile" button and select the "Codecs" tab. Under the "Codec" section, change the value for "Skip H.264 in-loop deblocking filter" to "All" and click on the "Save" button.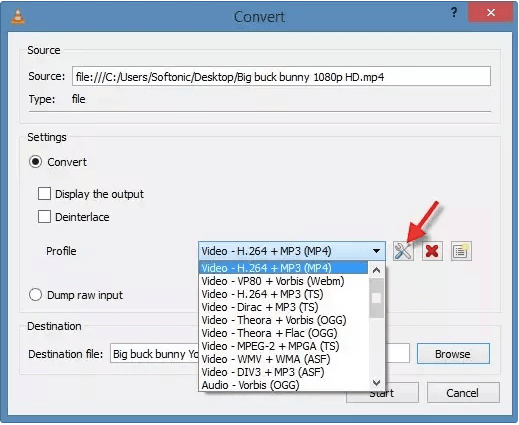 Finally, click the "Start" button to initiate the repair process. VLC will analyze and repair the damaged MKV file. This process may take some time to complete depending on the file size. That's how to repair corrupted MKV video files using VLC.
Part 5: Repair MKV Videos via Running Chkdsk
If you're experiencing issues with corrupted MKV video files, you may be able to fix the problem by running Chkdsk. Chkdsk is a built-in Windows tool that can help identify and repair errors on your hard drive, including corrupt video files.
To run Chkdsk, you'll need to open a command prompt window. To do this, click on the Start menu and search for "Command Prompt." Right-click on the Command Prompt app and select "Run as Administrator."
Once the command prompt window is open, type "chkdsk /f :" and press enter. Replace "" with the letter of the drive where the corrupt MKV video file is located. For example, if the video file is on the C drive, you would type "chkdsk /f C:."
Chkdsk will then scan the drive for errors and repair any issues. Depending on the drive's size and the errors' extent, the process may take several minutes or more.
After completing the process, try playing the repaired MKV video file again to see if the issue has been resolved. If the file still doesn't play, you may need to try another repair method or seek professional assistance.
Part 6: Fix Non-Playing MKV Videos via Downloading Compatible Codecs
If you're having trouble playing MKV videos on Windows, it may be because your system is missing the necessary codecs. Codecs are software components that enable your system to play various types of media files, including MKV videos.
To perform MKV repair Windows, you can download and install compatible codecs. One popular option is the K-Lite Codec Pack, a free and comprehensive collection of codecs for Windows.
To download and install K-Lite Codec Pack, visit the official website and click on the "Download" button. Once the download is complete, run the installation file and follow the on-screen instructions.
Note: During the installation process, you'll be asked to choose from several different options, including which components you want to install and which media players you want to associate with the codecs. For best results, select the "Recommended" installation option and choose to associate the codecs with all of your media players.
After the installation is complete, try playing the MKV video again to see if the issue has been resolved. In most cases, installing the necessary codecs should enable your system to play the video without any problems.
Concluding Thoughts
In conclusion, if you're having trouble playing or performing MKV repair, there are several methods you can try to solve the issue. From using 4DDiG Video Repair to VLC and Chkdsk to downloading compatible codecs, each method has its advantages and can help repair different types of problems.  If you want a quick and reliable solution, we highly recommend 4DDiG Video Repair. It is a powerful, easy-to-use tool designed to repair corrupt video files.  So why wait? Give 4DDiG Video Repair a try to fix corrupted MKV video files and get your videos back in working order today!