What's New in macOS Sonoma? [Mac Expert Review]
Are you looking to know macOS Sonoma new features? Discover the exciting features of macOS Sonoma with this detailed guide and try to use 4DDiG Mac Data Recovery to recover any lost data due to upgrading to macOS Sonoma.

William Bollson
Are you looking for macOS Sonoma new features? In the fast-paced world of technology, staying up-to-date with the latest software developments is essential, but it can also be a bit overwhelming. Whether you're a seasoned Mac user or a newcomer to the ecosystem, the ever-evolving macOS can present challenges.
Fear not, as this article is here to provide you with guidance and insights about what's new in macOS Sonoma. We'll dive into the exciting new features of macOS Sonoma and offer expert advice to ensure you make the most of your Mac experience.
So, let's get started.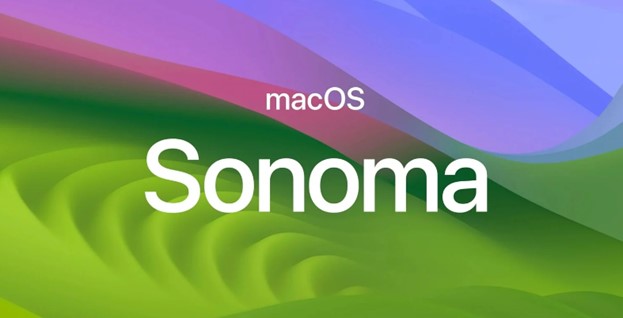 Part 1: What's New in macOS Sonoma?
macOS Sonoma, the latest iteration of Apple's macOS, brings a host of exciting features and improvements. We've got the latest news about macOS Sonoma release date: Public release is scheduled for Tuesday, September 26, 2023. Before publishing, let's discuss macOS Sonoma new features in detail.
1. Homescreen Widgets
Widgets have evolved into a central feature of macOS Sonoma, and their functionality has been greatly expanded. These interactive widgets are designed to make your desktop more dynamic.
You can use them to control various tasks like playing podcasts or managing smart devices directly from your desktop, streamlining your workflow.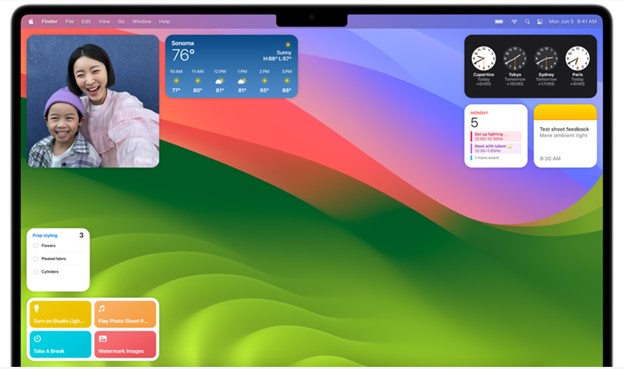 The integration with your iPhone is seamless, allowing you to bring widgets from your mobile device to your Mac effortlessly. Moreover, widgets adapt to your desktop wallpaper, changing colors to harmonize with your personal style.
2. Safari Profiles
In macOS Sonoma, Safari introduces a powerful feature known as profiles, reminiscent of Chrome's profile management. With profiles, you can create distinct and tailored browsing environments for different purposes.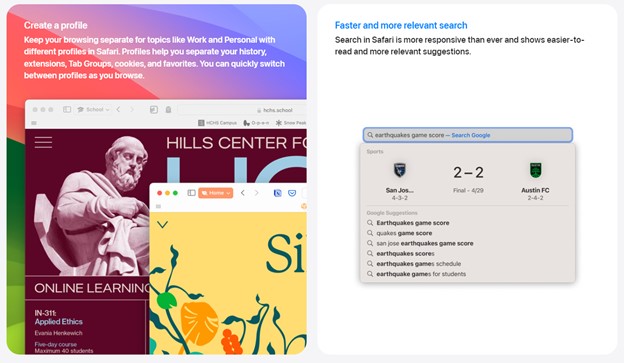 Whether you're relaxing or working on specific projects, each profile maintains its browsing history, favorites, extensions, and tab groups. This feature adds a new level of organization to your web browsing experience.
3. Safari Web Apps
Another exciting addition to Safari in Sonoma is the ability to transform frequently visited websites into web apps on your Mac. This simplifies access to your favorite sites by allowing you to launch them directly from the Dock, just like standalone applications.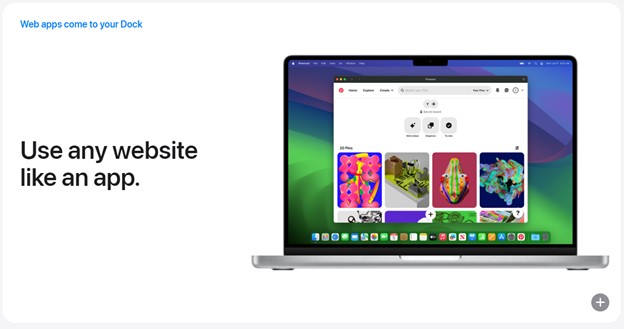 What's more, you can receive notifications from these web apps, mimicking the functionality of traditional applications. This feature streamlines your web interactions and keeps you connected to your favorite online destinations.
4. Easier Screen Sharing
macOS Sonoma improves the screen-sharing experience, particularly on Macs with Apple silicon. This enhancement results in smoother and more responsive screen-sharing sessions, even over high-bandwidth connections.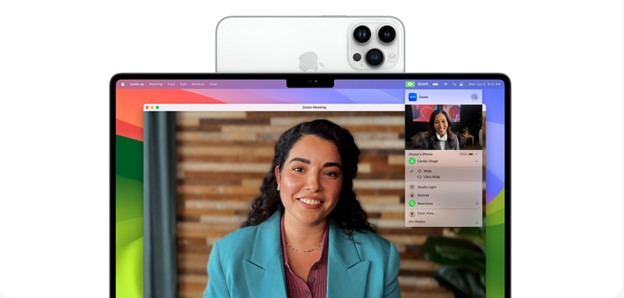 Whether you're collaborating remotely or providing technical support, the enhanced screen-sharing capabilities make the process seamless and efficient.
5. Improved Video Effects
Video conferencing receives a significant boost in Sonoma with the introduction of the Presenter Overlay feature. This feature enables you to overlay your video feed onto shared screens during presentations.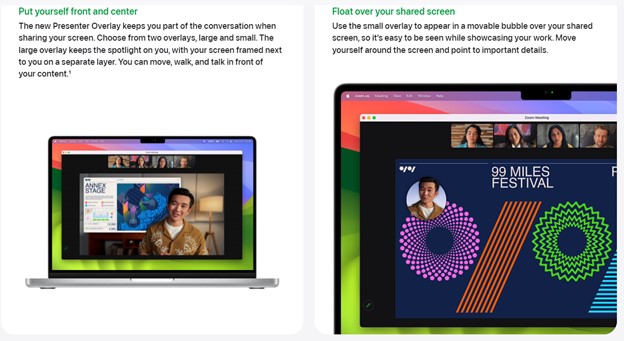 You have the choice of two overlay options: a large overlay that allows you to walk around in front of the content you're sharing or a smaller overlay that positions you in a bubble over the shared screen, which you can move to highlight specific areas.
Additionally, Sonoma introduces fun reactions such as fireworks and confetti during video calls, adding an element of enjoyment to your virtual meetings.
6. Advanced Private Browsing
Privacy-conscious users will appreciate the enhancements to private browsing in Safari. Sonoma introduces robust protection against tracking, ensuring your online activities remain confidential.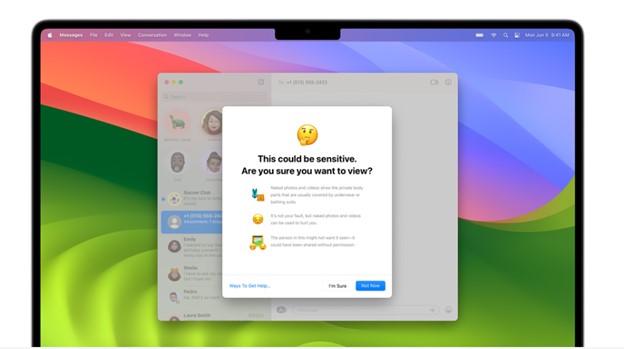 Furthermore, private browsing windows now automatically lock when not in use, providing an extra layer of security to your browsing sessions. These improvements safeguard your privacy while you explore the web.
7. Passwords and Passkeys Sharing
Sonoma simplifies password sharing with the introduction of a convenient feature. You can create groups and effortlessly share specific passwords with group members. When passwords are updated, the changes are automatically synchronized across the group.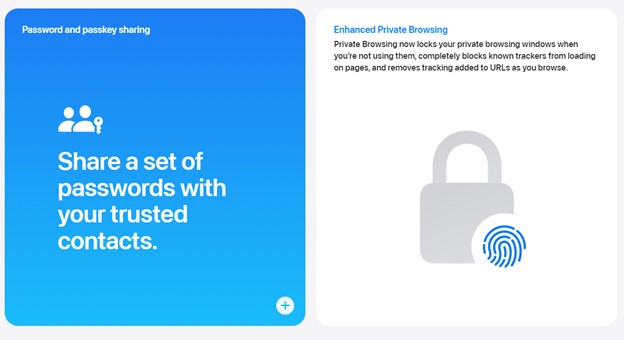 This feature is particularly useful for sharing credentials with friends, family, or colleagues. Moreover, you have the flexibility to remove users or passwords from the group at any time, ensuring seamless password management and sharing.
This is just a glimpse of what's new in macOS Sonoma. These detailed enhancements in macOS Sonoma elevate the Mac experience, providing users with a more organized, secure, and efficient computing environment. Each feature is designed to empower users, making tasks more intuitive and enjoyable on their Mac devices.
By going through these exciting features, you must be wondering about macOS Sonoma supported devices.
Let's discuss this in detail.
People Also Read
How to Downgrade from macOS Sonoma to Ventura without Losing Data?
Part 2: What are macOS Sonoma Supported Devices?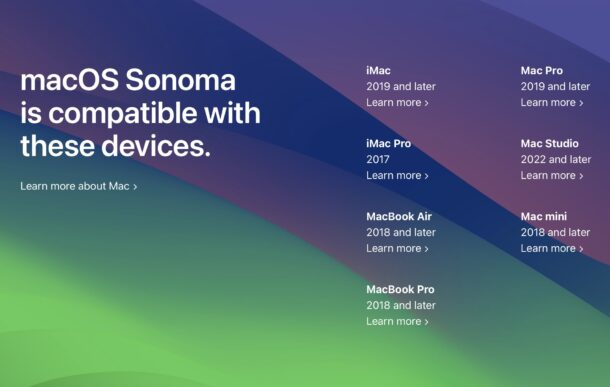 The public release day of macOS Sonoma is scheduled for Tuesday, September 26, 2023. It is expected to support a range of Apple devices, ensuring a broad user base can enjoy its features.
Here's a brief list of supported devices:
iMac: 2019 and later
Mac Pro: 2019 and later
iMac Pro: 2017
Mac Studio: 2022 and later
MacBook Air: 2018 and later
Mac Mini: 2018 and later
MacBook Pro: 2018 and later
These devices will be compatible with macOS Sonoma, so you can look forward to experiencing all the exciting new features on your supported Apple hardware.
Bonus Tip: What to Do If You Lost Data after macOS Sonoma Update?
Upgrading your device to macOS Sonoma can be an exciting endeavor, but it's not uncommon to encounter data loss issues during or after the update process. Losing valuable data can be a frustrating and stressful experience.
In such situations, having a reliable data recovery tool is essential to help you retrieve your lost files. We recommend using 4DDiG Mac Data Recovery for its exceptional features and user-friendly interface.
Key Features of 4DDiG Mac Data Recovery:
Comprehensive Data Recovery: 4DDiG Mac Data Recovery is your go-to solution for retrieving lost data from Mac and all Mac-based devices, including USB drives, SD cards, digital cameras, and more.

Secure Data Retrieval: With an impressively high success rate, 4DDiG Mac Data Recovery guarantees a secure and reliable data recovery process. Your deleted files are in safe hands, and you can trust the software to bring them back intact.

Broad Compatibility: 4DDiG Mac Data Recovery extends its support to the latest Mac system, including T2 chips, M1, M1 Pro, M1 Max, and the macOS Sonoma operating system. No matter your Mac setup, this software has you covered.

Effortless Recovery: With just three simple clicks, you can initiate the data restoration process. There's no need to disable System Integrity Protection (SIP) or navigate complex procedures. 4DDiG Mac Data Recovery streamlines the recovery process for your convenience.

Speedy Scanning: The software employs a fast scanning mechanism to swiftly locate and recover your files. Speed and efficiency are at the core of this tool's functionality.
Now, let's learn how you can use 4DDiG Mac Data Recovery tool to recover your lost data due to upgrading to macOS Sonoma.
First of all, download and install 4DDiG Mac Data Recovery on your computer and launch it. On the main interface, take your cursor on the local drive where you have lost your files and hit the small Scan button in the lower right corner. The tool will start scanning for your lost files immediately.

FREE DOWNLOAD

Secure Download

FREE DOWNLOAD

Secure Download

During the scanning process, you can select any type of file to look for the desired file you have lost.

Once you have found the lost file, you can select it and hit the Recovery button to save it on your device. For this, it is recommended to save that file in another local drive.
People Also Read
Conclusion
That's all about macOS Sonoma new features. From interactive widgets to advanced private browsing and from seamless screen sharing to improved video effects, Sonoma caters to various user needs and preferences.
Discover the exciting features of macOS Sonoma while ensuring your data recovery needs are covered with the reliable 4DDiG Mac Data Recovery tool. Don't overlook the importance of safeguarding your valuable files.
Get ready to enjoy the enhanced Mac experience in today's computing world.
You May Also Like
Home >>
What's New in macOS Sonoma? [Mac Expert Review]