How to Recover Deleted Notes on Mac in 5 Ways?
Notes disappeared from Mac? Discover How to recover deleted notes on mac effortlessly. Grab 4DDiG Data Recovery for a seamless solution now!

William Bollson
Mac users are familiar with many of its helpful tools like copy clip, terminal, and homebrew. One of them is for quickly jotting down your thoughts called Notes. "Notes" is here to get the job done, whether you need to save valuable links, essential memos, or to-do lists. If you haven't experienced it yet, think for a moment that you wrote down some brilliant ideas on notes, and some of them are missing. Only thinking of this can give a mac user chills. But still, there should be a remedy for how to recover notes disappeared from mac.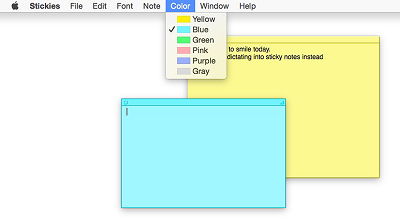 Part 1: Causes of Notes Data Loss on Mac
Before we tell you about the solutions and fixes to recover deleted notes mac, let us look at the leading causes of Notes disappearing from mac. There are primarily 5 situations where users can not find their notes on Mac.
Human Error: It is generally common to delete your Notes out of the confusion of which one to keep and which one to discard. It usually happens when you handle many Notes simultaneously.
Virus Invasion: Timely virus scan is critical if you are scared of losing your valuable data. Ransomware and viruses can delete or lock your worthwhile notes and can cause a sudden drop in performance too.
Defective Hard Drive: Hard drive damage can cause many disabilities in your system. Since the app stores files on your primary hard drive, you can lose files if your HDD is disabled or corrupted.
Software Crash: The new version of OS that is not fully optimized may lead to frequent crashes, resulting in data loss.
Failed Update of Mac OS: When the installation process of a new version of OS gets interrupted due to power loss or restart. There is a substantial chance that some of your data may disappear, including Notes.
Part 2: 5 Ways to Recover Deleted Notes on Mac
Either they have disappeared after you've installed an update, or you've deleted them accidentally. The article ahead will discuss each solution to how to get back deleted notes. The 5 practical ways to recover deleted Notes mac and get on with your work. Today, we will show you 5 ways that can make that happen.
Solution 1: How to Recover Notes on Mac with Data Recovery Tool in All Situations
Tenorshare 4DDiG (Mac) is famous for recovering all types of data, whether lost or deleted. They claim that 4DDiG is specially designed to recover all file types of dynamic data. You can rely on 4DDiG Mac Data Recovery software to retrieve all your data without even a backup. No matter if your Notes disappeared due to accidental deletion, system crackup, disk corruption, or virus intrusion.
It is not a problem for a 4DDiG to recover a single file or too many, big or small. Mac notes disappeared? Don't worry, and try 4DDiG to recover deleted notes mac in a few steps.Select quick or deep scan depending upon the volume of data you want to recover. Let us see the step by step method how to recover deleted notes on mac:
High productivity with easy preview option
Protect the validity of your data
Recover lost documents without rewriting any other files, ultimately safeguarding other files from just being rewritten.
A high rate of data recovery
Restoring data is as simple as three clicks. There is no need for technical knowledge.
Support macOS Monterey, macOS Big Sur, macOS 10.15 (Catalina) and below versions
Follow these steps to recover deleted notes on Mac through 4DDiG:
FREE DOWNLOAD
Secure Download
FREE DOWNLOAD
Secure Download
Select a Location

After installing 4DDiG-Mac, launch it and choose a location, such as your hard drive, to begin Mac restore. Then, hit the Scan button to initiate the search process for all lost files.

Scan and Preview

It takes a while to scan the partition where mac notes disappeared, and after the scanning, 4DDiG will generate the list of all deleted mac Notes for you to preview and recover them.

Recover Deleted Notes from Mac

Select a destination to save recovered files by clicking the "Recover" button. It is not advised to keep the recovered files to the separation where they were lost. This could result in permanent loss.

Video Tutorial:How to Recover Deleted Files from Mac?
Solution 2: Find Deleted Notes from the Recently Deleted Folder
There are situations where you can use this method to recover deleted notes. For example, if your notes went in the last month, they are still present in the app. Dislodged Notes do not proceed to the Trash Bin instead, they are kept in the "Recently Deleted" folder for 30 days prior to permanent deletion.
Make sure you do it within 30 days because once the time has gone, it is automatically removed from Mac's storage. There are steps given below on how to access it. Follow the following steps to recover deleted notes mac.
Go to the Notes App.
Choose the Recently Deleted option.

Select the Notes that you want to get back.

Click on the top menu bar and go to Edit and then Undo Trash.

Pick a folder in which you want to restore the recovered Notes mac.
Solution 3: Recover Lost Notes on Mac from Time Machine
Time Machine is an easy-to-use method built in by Apple for its users. That's very effective and lets you back up every important file. Is it helpful to recover notes disappeared from mac? Yes for sure, If you've created a restoration point, you can utilize it to transport back your missed notes. Once you have created a copy of your Notes database, you can get it back in the following three steps.
Connect the backup device in which you have created your Notes database in Time Machine.
Close Notes and turn off iCloud syncing.
On the right side of your menu bar, click on the clock icon and select Enter Time Machine.

Browse the folder and select the notes that you want to retrieve.
Solution 4: Recover Deleted Notes on Mac from iCloud
The iCloud also works like Time Machine to recover notes on Mac; you need to back up first and sync our notes with iCloud. The advantage of using iCloud is you can access Notes remotely and get them back from the "Recently Deleted" folder within 30 days.
Turn off iCloud syncing.
Go to System Preferences.

Open iCloud on the bottom, and uncheck the Notes box.

Visit iCloud and log in with your Apple ID.
Open Notes.
Locate the deleted notes mac you wish to restore.

Click recover to transfer them back to your mac.
Solution 5: Recover Deleted Notes from .storedata Files
The .storedata files are the particular files that store essential information temporarily. It is effortless to browse it and locate your missing notes from there.
Write down the address link: ~/Library/Containers/com.apple.notes/Data/Library/Notes
Open Finder and paste the link.
You will reach in .storedata files.
Copy all of the Notes and paste them to the folder of your choice.
Change the extension from .storedata to .html and open them in the browser.
You can see your Notes in text format.

Copy and store them in a safe location.
Part 3: FAQs about Notes on Mac
1. Where Does Mac Store My Notes?
There are two locations where you can save your Notes. Needless to compare, both of them are ideal, and you can rely on them to store your Notes data to recover them later.
Hard Drive

If you want to access your Notes instantly without the internet, you can save them locally on your hard drive. They are kept there by default to access type: ~/Library/Group Containers/group.com.apple.notes/.

Cloud Storage

The internet-based storage allows you to save your Notes online if you've synced them with iCloud.
2. Where do deleted notes go?
The deleted Notes apparently went out of your sight, but they are present in the Recently Deleted for 30 days if you want them back any time soon.
3. Do notes get saved to iCloud?
Yes, but you have to sync. iCloud to save your data directly to it. It is the official internet support provided by Apple to its users. All the saved files including Notes can be recovered later.
Conclusion:
Now you know five different ways of recovering notes that disappeared from mac. 4DDiG Mac Data Recovery is one of the tried and tested remedies to recover deleted notes mac in a bit. All of the above solutions work, but the best one is Tenorshare 4DDiG because it is effortless, easy to use, and consumes less time.
You May Also Like
Home >>
How to Recover Deleted Notes on Mac in 5 Ways?