How to Recover Lost Data from T2-secured MacBook Pro/Air?

"At 1.5 years old, my MacBook Pro suddenly stopped operating and lost all power. I knew that MBPs with soldered SSDs have a data recovery device." However, my Apple repair facility in Singapore advised me that data recovery with this program is impossible on MBPs with a T2 chip. Is this indeed the case?
Even though Mac laptops are known for their performance and attractiveness, more and more individuals are finding a flaw in the MacBook Pro and MacBook Air models launched in 2018 and after. T2 chip data recovery is almost hard when a MacBook with T2 chip won't come on due to water damage or a system crash. A physical component called Apple's T2 security chip within the laptop makes MacBook 2018 and 2019 so tough. But how does the T2 chip keep data from being recovered from the internal HD or SSD? This article will introduce all the methods for recovering data from a T2-protected Mac.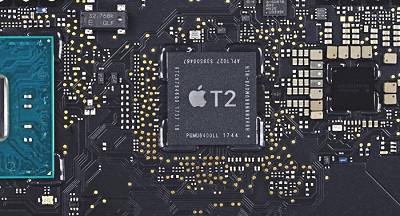 Part 1: What is T2 on Mac?
Apple has launched a Macbook-specific second-generation T2 security chip. It includes several features, including secured storage, improved picture and signal processing, etc. It also significantly improves the security of your MacBook.
The T2 chip, which runs on the bridgeOS, functions as a complete computer with storage and memory. THANKS TO ITS ROBUST SECURITY; the T2 chip improves Facetime, Siri, and a few other capabilities and ensures that your PC is not affected by a hack.
Pros
Touch ID data is encrypted.
New secure storage.
Boot with security.
Tone Mapping with Improvements.
Lack of exposure control.
Auto exposure based on face detection.
White Balance: Auto
Cons
Most third-party repair tools and services are disabled.
Mac Data Recovery is More Difficult.
Part 2: How to Check If My Mac Has T2 Chip?
The T2 chip was initially introduced by Apple with the iMac Pro 2017 and has since been used in every machine they have released. If you don't know what model your Mac is, open system information to discover what it is and where the T2 chip is located. Select iBridge from the System Report selection in the Apple menu. If your device has the chip, you'll see it here.
The T2 chip was initially introduced to the iMac Pro in 2017 and then to the Mac Pro in 2019. The chip was first used in the MacBook Pro and Air in 2018, and it is now used in all subsequent versions.
Part 3: Why does T2 Chip Make MacBook Data Recovery Difficult?
Apple's T2 data recovery technology is widely accepted as making data on the internal SSD more secure. However, the T2 chip's storage encryption makes data recovery from a damaged Mac nearly tricky. The SSD will be locked and not take any password when a limited password attempt fails. Any effort to remove the SSD from the system will render it unreadable.
Furthermore, each Mac with a T2 chip has a unique encryption ID. As a result, data on one internal SSD cannot be accessed on another Mac. As a result, standard data recovery methods such as Target Disk Mode will no longer operate if your MacBook Pro or MacBook Air includes a T2 chip.
But does this indicate that data recovery will always be impossible? Certainly not.
Part 4: How to Recover Lost or Deleted Data from T2-secured MacBook?
Solution 1: Restore files on T2-Secured Mac Devices from Trash
When you remove files from your Mac device, they are initially transferred to the Trash folder, where they stay for a while before being completely erased. In a T2-protected MacBook Pro or Air, here's how to Apple T2 chip data recovery from the trash.
Step 1: In Dock, you'll find the Trash button. To open the Trash folder and start the recovery procedure, click here.
Step 2: Look through the folder for the files you wish to restore.
Step 3: Once you've located the files and data you need, right-click on them and select Put back to restore them.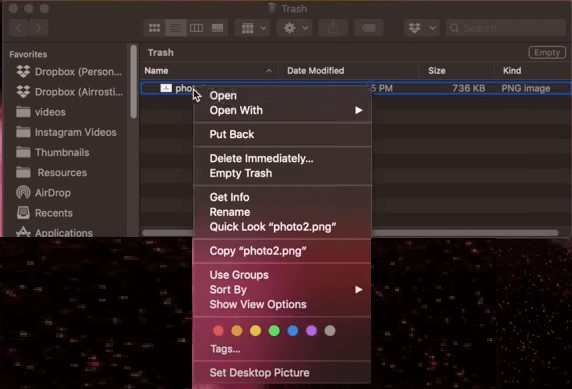 If you don't have or don't want to employ data recovery software, this is one of the simplest ways to restore data in a T2-Secured MacBook.
Solution 2: Recover lost data from T2-secured Mac with Mac Data Recovery Tool
Using a good T2 chip data recovery software like Tenorshare 4DDiG is the best option to restore files on an Apple T2-Secured device. It is simple to download, install, and utilize the tool for data recovery.
Recover quickly from Macs with M1 and T2 security.
Recover anything you've lost from your Mac and Mac-based devices including USB drives, SD cards, and digital cameras.
Recover 1000+ data types including photos, videos, audio, documents and more.
3-step recovery and no need to turn off SIP.
How to Use 4DDiG T2 Chip Data Recovery Software
Select a location

After you download and install Tenorshare 4DDiG on your T2-secured Mac, lanuch the program and select the drive where you lost data. Then simply click Scan to proceed.

Scan the Drive

4DDiG will now scan the whole drive to find lost data from the computer and you can pause or stop the scanning as you want. After the scanning, you can switch from Tree View to File View to find target files.

Select to Recover

Finally, you can select desired files and simply click Recover to save them to a safe location.
Solution 3. Recover Deleted/Lost Data from T2-secured Mac Using Time Machine Backup
Time Machine is built into every Mac T2 chip data recovery device, and if you're lucky, Time Machine will back up your data and maintain a duplicate of your stuff. This procedure can be used to recover data.
Step 1: Connect your MacBook or iMac to an external storage device.
Step 2: Press the Time Machine icon in the Menu bar. It will launch the backup software on your behalf.
Step 3: To find out when your data was available, use the Time Machine and wander about.
Step 4: Once you've located the desired file, hit the Spacebar to verify that the backup file is not damaging to the device.
Step 5: To complete the procedure, choose all of the files you wish to restore and click Restore.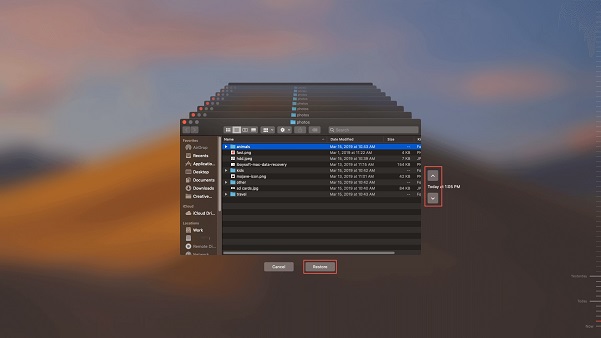 Solution 4: Restore Encrypted Data on Mac Computer with T2 Chip from iCloud Backup
All Macs with the T2 chip come with a Passware Kit Forensic, a built-in tool for unlocking APFS drives. iCloud recovery must be enabled, and you must have a backup of your Apple ID or know your iCloud credentials.
The APFS drive is unlocked via iCloud backup recovery, and your Mac is linked to a target PC through USB-C or Thunderbolt. The read-only iCloud Backup is mounted on your Mac, and the Recover data on your mac with T2 chip procedure begins.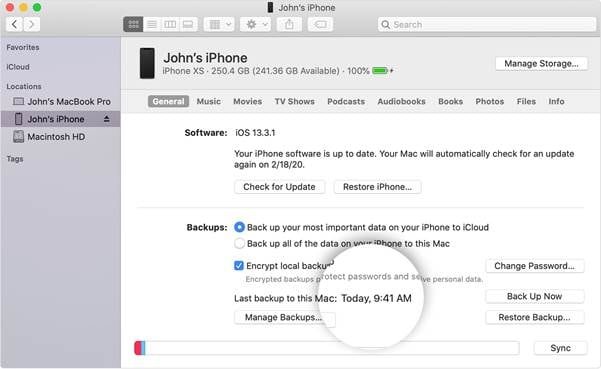 Solution 5: Recover data from the failed T2 Mac by the Apple store
Apple has released a new Mac data recovery software compatible with T2 method for MacBook Air and Pro models with the T2 processor and subsequent generations. If everything else fails, visit your local Apple shop and seek assistance with this problem.
To connect an external storage device to another computer, Apple employees utilize a Thunderbolt 3 to Thunderbolt 3 (USB-C) or Thunderbolt 3 to USB A cable. The team enters DFU mode on the devices, then uses Apple's diagnostic tools to begin the recovery procedure.
Your Mac may occasionally display a dark screen and refuse to boot. In this instance, you should contact the Apple Store for assistance in recovering data from the MacBook SSD.
T2 Chip FAQs
1. How to disable secure boot on T2-secured Macs?
Select "No Security" from the Startup Security Utility screen to disable this functionality. After the Apple logo shows during the boot-up process, use the Command ()-R keys to enter this menu. Apple provides further instructions on their website.
2. What does the T2 chip control?
The T2 chip gives your Mac features like encrypted storage, safe startup, improved picture signal processing, and Touch ID data security.
3. Where is the T2 chip located?
Press and hold the Option button while selecting the Apple menu > System Information. Choose either Controller or iBridge from the sidebar, depending on the macOS version. If you see "Apple T2 chip" on the right, your Mac has the Apple T2 Security Chip.
Conclusion
Yes, the T2 chip in Mac computers after 2018 improves security and performance, but it also has certain downsides, such as making data recovery extremely difficult. In the preceding tutorial, we looked at the numerous options for recovering data from a T2 equipped apple data recovery. You can effortlessly recover deleted data by using the Tenorshare 4DDiG. Downloading and using it on your Apple MacBook Pro or Air is straightforward.