How to Fix Corrupted SD Card without Losing Data?
Follow this guide to get 10 solutions on how to fix corrupted SD card. To recover data from corrupted or formatted SD cards, just try Tenorshare 4DDiG Data Recovery tool.

William Bollson
Updated on 2023-09-28 13:17:18 to SD Card
SD cards are an additional storage aid used for many digital devices like digital cameras, mobiles phones, and computer systems. It is a handy and beneficial means of storing capacity for data transferring purposes as well. All digital devices come with uncountable advantages and the fear of losing data stored in them for many reasons. SD cards are also vulnerable, and many external and internal factors can damage them regardless of the reason. The pain gets doubled if the data present in the SD card belongs to a memorable event. In this guide, we'll show you 13 ways on how to fix corrupted SD card.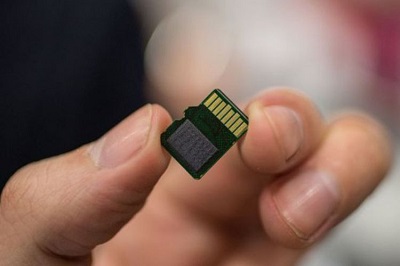 Part 1: Symptoms of Corrupted SD Card
Microsoft Word/Office on Mac is bent to some specific errors. Here we have assembled the most common reasons that lead to Word keeps crashing Mac:
Missing data:The moment you realize that some of your photos, videos, notes, sheets, or any other data is missing, it means your SD card is on the verge of corruption.
Card not recognized: The instant message that the SD card is not recognized means the SD card is experiencing data corruption.

Tips:

To recover data from unrecognized or inaccessible SD card, just try SD card recovery tool.

Error messages: When you insert and try to access the SD card it gives alerts like "Access denied" or "SD Card won't formatted." It is also a signal that it is corrupted.
Unknown files: A virus attack that damages your card shows unknown files neither open nor deleted.
Unable to Read and write: If you face trouble reading or writing to a card, it may shift corrupted.
Device malfunction: A device attached with a corrupted SD card can prompt the device to malfunction.
Blank SD card: A corrupted SD card with data can display as empty on your device.
What Does Corrupt Means?
SD card corrupted meaning you can't access files from it, and the files you store on it might get disappear either as SD card can't be open or can't be recognized by your computer. You can check the above symptoms of SD card corruption to see if your SD card is corrupted or not.
Part 2: Preliminary Checks to Fix Corrupted SD Card
Try some elementary checks that can work before diving into more complex fixing methods. These bits work just like first aid to the corrupted SD card and ensure that the SD card is problematic.
1. Change Adapter/Card Reader or USB Port
The card reader is also a delicate device. It can get damaged, so it is essential to check if the SD card is working in another card reader; also, try another USB port if the port is not working correctly.
2. Try to Use Card on Another Device/PC
Try to connect and access the SD card with another system to see if the system does not recognize the card or the card itself gets corrupted.
3. Is your SD card write-protected?
The SD card becomes useless if it is write-protected. You cannot write any new data over the card, delete files, or format it in any condition.
How to Remove Write Protection from USB or SD Card in Windows 10 and Mac?
Check step-by-step guide on How to Remove Write Protection from USB or Remove Write Protection from SD Card here.
Part 3: 10 Advanced Solutions to Fix Corrupted SD Card
Try the given 10 solutions to fix damaged SD card. Each of them is provided to repair different errors and corruption of the card.
Fix 1: Check for hidden files in a corrupt SD card
Sometimes this works perfectly to fix and repair corrupted SD card, especially if the card shows nothing although having data stored on it.
Connect the card with your system.
Open File Explorer > Tools > Folder options > View Tab.

Tick the "Hidden items" option. Check if you can see the hidden files now.
Fix 2: Use CHKDSK command to check the error
There is a straightforward and fast responding command-line utility available to fix corrupted SD card. CHKDSK checks the file system for relevant physical errors. It's incredibly effortless to fix and recover files from corrupted SD card with its help.
Type "cmd" in the taskbar.
Select Run as administrator.
Enter: chkdsk X: /f Ensure to replace X with the letter assigned to the SD card.
Press Enter.

Let the command CHKDSK finish. It takes time according to the volume of data your SD card contains.
Fix 3: Assign a new drive letter
If the card is not readable, you can assign a new drive letter to solve this problem.
Go to Disk Management from the menu list.
Search the SD card in Disk Management.
Right-click on it and choose "Change Drive Letter and Paths" from the context menu.
Click on Change from the popped-up menu.

Select a drive letter from the drop-down list and click OK.
Fix 4: Reinstall the SD card driver
Reinstalling the driver for the card reader is another solution and might work to repair damaged sd card.
Go to the Device Manager on the "Computer Management" window.
Open "Memory technology devices."
Locate the card reader.
Right down the brand and model of the card reader.
Select the "Uninstall device" option.
Uninstall by selecting the "Delete the driver software for this device" option.
Restart your computer.

Download the latest driver from the card reader's website and install it.
Fix 5: Use Windows Troubleshooter to fix SD Card errors
The troubleshooter can easily find and fix errors that are related to hardware.
Attach the SD card to your system.
Go to Troubleshoot under the tab of update and security in windows settings.

Click "Run the troubleshooter."
Fix 6: Use manufacturer's repair solution
Reputable SD card manufacturers provide services to help users fix SD card corruption. It can be your last resort to recover data from corrupted SD card. Seeking help from a manufacturer can be time-consuming and expensive but worth it if the data is valuable.
Fix 7: Use drive 'Error Checking' feature
Another practical way to recover data from corrupted SD card is to run Error Checking and repair your corrupted SD card independently.
Open Windows Explorer.
Go to the Properties of SD card.

Click the Check button in the tools tab.
Fix 8: Use Diskpart in CMD command
Determine the disk number assigned to the SD card first.
Go to the start menu right click on Computer and select Disk Management.
Choose Manage.
Select Disk Management.
Look for the drive and not down the disk number.
To Diskpart in cmd command, follow the following steps:
Open a Command Prompt window.
Select Admin from the pop-up menu.
Type diskpart and press Enter.
Write list disk, and hit Enter.
Select the disk number.

Type clean and press Enter.
Fix 9: Format corrupted SD card
You can use this formatting to recover corrupted SD card. It almost fixes each corruption issue.
Connect your SD card to your desktop/laptop.
Double-click My Computer/ This PC to open Windows Explorer.
Right-click on your SD card under Devices and drives and select Format.
Click the File System box. Choose one of these - NTFS, FAT32, exFAT that you want to format.

Click Start.
Fix 10: Recover Data from Corrupted SD Card If Nothing Works
If nothing works, the last method is using SD card data recovery tool to retrieve data from corrupted SD card. Tenorshare 4DDiG Data Recovery Software is a remarkable recovery tool to recover corrupted/formatted SD card. It supports 1000+ data types including photos, videos, audio, documents and more with simple 3 steps. Below are the features of it:
Recover unrecognized/inaccessible/corrupted/formatted SD card.
Data recovery from Windows/Mac/SD cards/USB flash drives/external hard drives/digital camera, etc.
Recover 1000+ types of data types.
Supports Windows 11/10/8.1/8/7.
Recover data from a crashed system.
Follow the steps below to recover data from corrupted SD card:
Select SD card

After installing 4DDiG on your computer, connect the corrupted SD card to PC and run the program. 4DDiG should detect the affected SD card instantly so that you can pick the SD card from where you lost your data and click Start to continue.

Scan and Preview

4DDiG quickly checks your selected drive all around to uncover and repair corrupted information. If you can't track down the lost information you need, you can click Deep Scan, which might consume a long time. After the scanning, you can select files to preview before data recovery.

Recover Files

4DDiG Recovery software can see and recuperate different record types like photographs, recordings, sounds, or archives. You can click on Recover to get them back from your hard drive. After you click on Recover, a dialogue box will open, requesting the place you wish to restore the documents. Select the area and snap OK.
Part 5: Tips to Avoid SD Card Corruption in the Future
Follow the simple actions written below to avoid SD card corruption:
Format the new SD card immediately before using it and do it frequently when it is empty.
Whenever you want to clear your SD card, format it instead of deleting it all.
Properly eject the card instead of pulling it out directly.
Use multiple cards instead of one huge memory size card and store them in a secure place.
Part 6: FAQs about Corrupted SD Card
Q1. Can I recover data from a corrupted memory card without formatting it?
The best way to recover data from an SD card is to run a reliable recovery tool like Tenorshare 4DDiG. It is simple, fast, and free to try.
Q2. What's the difference between a corrupted SD Card and damaged SD card?
You can not tell really until you know the card has been damaged physically. Any SD card that is not unrecognizable or not working is considered corrupt or damaged.
Q3. Are there any risks of running chkdsk on an SD card?
Running chkdsk involves the potential risk of data loss. You'd better use professional data recovery tool firstly before running chkdsk on an SD card.
Conclusion:
Recovering data from an SD card is challenging because of its vulnerability and small size. If you have important data in your SD card, it is recommended to use a recovery tool to recover it. The best recovery tool that is expert in recovering any data most effortlessly is Tenorshare 4DDiG . Nevertheless, you can use other fixes discussed in this article if you do not fear losing whatever is inside the card.