Have you ever experienced data loss on your local or external disk drive? If you have, dumping it after unsuccessful attempts at fixing is what you may what to do, but you should not. Because not everyone seems to know that sd card recovery mac is possible. If you doubt, try to catch up on famous hip-hop rapper Kendrick Lamar's interview with Big Boy, the West Coast interview OG, of just a couple of months ago, where he highlighted having about 500 songs buried in his drive, which he has not been able to recover. Well, because your popular or famous celebrity is having a hard time with data recovery doesn't mean you should; with this guide, you stand a chance of learning how to recover deleted files from sd card mac. Plus if you can, share this guide with Kendrick's team, pretty sure they will be more than grateful.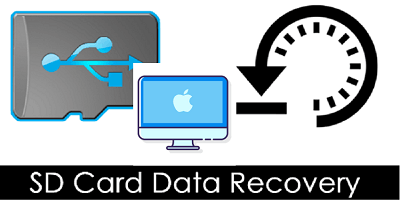 Part 1: What Causes Data Loss on SD Card?
SD(Secure Digital) Card is an electronic Multimedia Storage built with a lot of freedom from the mobility of files to faster access, smaller size, and lightweight. Still, it all comes with a limitation as a sustainable data storage system. Due to its makeup, based on some expert opinion, it is normal to occasionally reformat SD cards either by Manual reformat or a default responder to some factor that will cause you to lose and recover files. This is to say; your SD card is a flash memory device built with a memory chip made to make you either manually clear data from time to time or leave it to do itself after a number of operations. Outside of this, here are some common causes of data loss on SD card.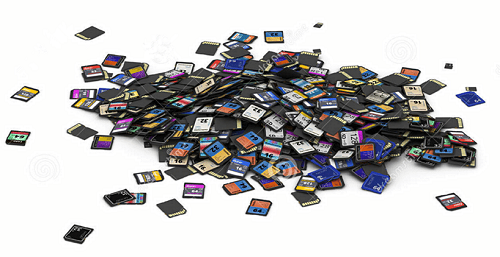 Malware
Malicious software is encoded everywhere on the internet. One of the most common is the Malware Virus. With an estimated 6000 computer viruses created and released every month, the chances that you will pick up one of them when switching from one device to another is higher. Especially when you are transferring files with an sd card.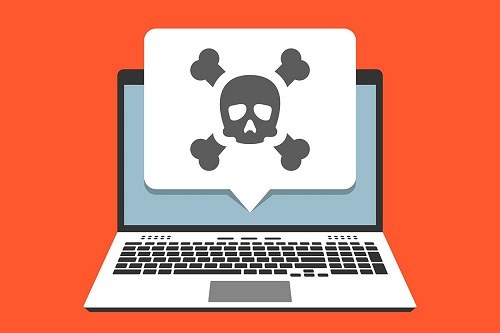 Corruption Of File System
File systems can be corrupted beyond just malware; a corruption of a file system can occur when trying to remove your sd card from its reader to your device or experience unexpected power failure during the transfer of files. Also quite, unfortunately, systems and software can become outdated or crash due to bugs or malfunction, which is no fault of yours.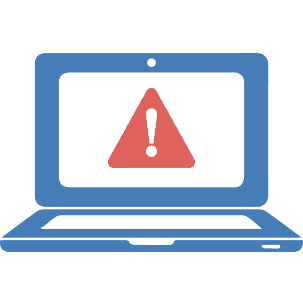 Physical Damage
Due to their small size and lightweight, sd cards can easily fall into crevices and get damaged when trying to pull them out forcefully. Other forms of physical damage falling from a height, into a pool of water, or any other worst-case scenario might require technical recovery of data in a data recovery lab, and professionals best perform this arduous process.
Unintentional Format Of SD Card
By usage, an occasional deletion of files in an SD card can occur from human error. It is possible to target deletion at the wrong drive. And once this is done, data deleted from sd card memory are permanently lost, as you would expect, except you carry out an sd card recovery mac.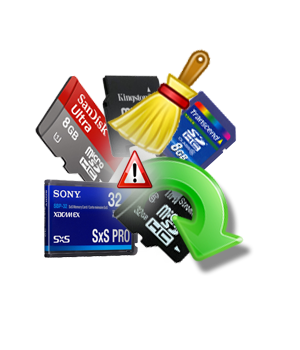 Accidental Deletion
This is a common cause of sd card data loss. It can occur after a few clicks while trying to move, cut, copy or delete files, and you accidentally, by some extra click, add and delete wanted files.
Part 2: How to Recover Deleted Files from SD Card on Mac?
To successfully recover deleted files from sd card mac, you must stop using the sd card at once and make no further attempt to reformat it before any of the following possible processes:
Solution 1: Recover Deleted Files from Trash
In case you do not know, there is a folder on Mac where files are automatically transferred upon deletion. However, this process will only work for your SD card if it is connected during deletion. Follow this step when you want to recover deleted files from the trash.
Step 1: Search for your Trash icon.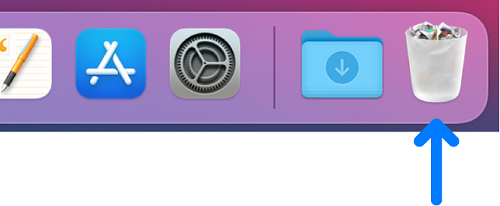 Step 2: Navigate till you find the sd card's root folder and Click on the (CMD + Shift + >) button in combination to reveal the Trashes folder.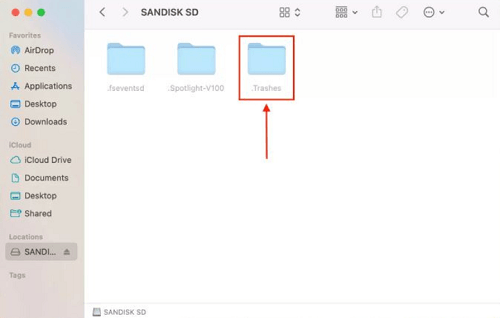 Step 3: Highlight the file you would like to recover and right-click to view the set of possible available options.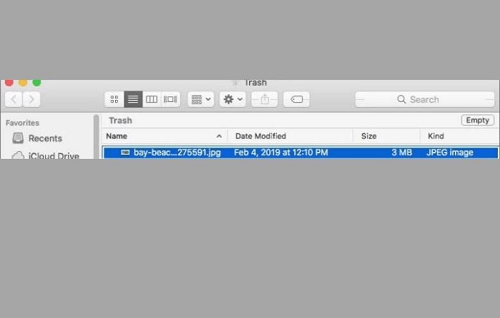 Step 4: Click on "Put Back" and you can recover successfully.
Files deleted after the sd card is ejected cannot be available for memory card recovery mac from the trash.
Solution 2: Recover Deleted Files via Time Machine Backup
If you cannot recover deleted files via Trash, you can try The Time Machine, a built-in backup feature on Mac that allows you to manually or automatically back up files. To recover your deleted SD files via Time machine, follow the steps below:
Step 1: Click the Time Menu Icon Open from the menu bar icon OR Click the Apple icon > System Preferences > Time Machine.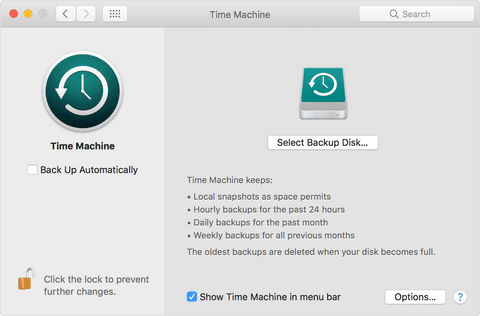 Step 2: Select the folder containing the deleted file you want to recover in the finder window. By default, you would need to toggle past the desktop folder to your desired folder, if you are just opening the time machine for the first time.
Step 3: Find the files you want to recover using the onscreen up and down arrows or timeline at the edge of your screen, depending on the model of your Mac. After selection, you can quickly preview by clicking the spacebar or opt directly for the restore to recover without a preview.
For card recovery Mac via time machine to be possible, you must have enabled the exact SD card for backup on Mac to begin. If not, data lost can never be recovered through this process. To initiate a time machine backup, follow this sequence- connect the sd card to your Mac with an SD card reader.
Step 1: Click the Apple icon > System Preference > Time Machine
Step 2: Click on the Select Backup Disk
Step 3: Select the SD card you inserted and would like to backup
As highlighted, these two solutions are limited in recovering deleted data, especially if they have been corrupted before entering your mac. With the time frame machine, you can make your backup manual or automatic; the Time frame icon can be visible on the menu by clicking the empty box to select "Show the Time Machine in the menu bar".
Solution 3: Restore deleted files with Tenorshare 4DDiG
You can also carry out an sd card recovery mac with Tenorshare 4DDiG. Tenorshare 4DDiG is a professional easy-to-use software; and unlike other data recovery software, it allows an installation without disabling SIP(System Integrity Protection)—a Mac security protocol against unknown third-party applications. It also lets you recover any type of file from your Mac hard drive, emptied trash, or external disks like your SD card.
Recover deleted files from USB flash drives/SD cards/external hard drives/digital camera, etc.
Recover deleted or lost files such as Excel, Word, Powerpoint, and so on.
Recover deleted files from Windows/Mac.
Support multiple loss situations like deletion, formatting, RAW, corrupt, damaged, etc.
Support 1000+ data types such as photos, videos, audio, documents and more.
Quick scan and 100% security.
With Tenorshare 4DDiG software, you can successfully recover data loss on an SD card regardless of the reasons in three quick steps:
Launch the 4DDiG for Mac, and select SD Card(already inserted) as the location you would like to recover deleted files.
Click "Scan" to begin, the full scan might take a while. But be patient for a scan result, after which you can select and preview the lost file.
Click "Recover" to retrieve and select a location outside the SD card to successfully restore deleted files.
Quite easy, right? That is what 4DDiG offers you, for sd card recovery mac in 3 easy steps.
Frequently Asked Questions on Sd Card Recovery
1. Can You Recover A Formatted SD Card Mac?
Yes, as long as the formatted SD card is not overwritten with new data.
2. How Do I Fix A Corrupted Micro SD Card Mac?
To fix a corrupted micro SD card, Insert micro SD into a card reader.
Step 1: Insert card reader into Mac.
Step 2: Open Disk Utility App and select SD card as your preferred drive.
Step 3: Click Run on the first aid symbol visible on your screen.
3: How Do I Recover Photos from My SD Card for Free Mac?
You can recover your photos from your SD card for free on Mac from Trash or Time Machine. But in terms of security and reliability, it is recommended to use data recovery software Tenorshare 4DDiG, which deserves your complete trust.
4: Can SD Card Files Be Recovered?
Yes, SD card files can be recovered with Tenorshare 4DDiG. This data recovery allows you to install on Mac without disabling your system integrity protection-SIP and is also available for Windows with an upgrade for easy access. To recover sd card files in Windows, follow these steps:
Step 1: Open the home page.
Step 2: Select the location (new window dialog box).
Step 3: Select file type and Scan begins immediately.
PS: Update your 4DDiG to the latest version to enjoy the auto-scan feature on your Windows.
For Mac sd card recovery, you can refer to solution 3 in this article.
Conclusion
Now that you know all about sd card recovery mac, it is better you opt for a solution that allows you to restore accidentally deleted files, corrupted and malfunctioning sd cards. You also can recover deleted files in a number of ways, but not all are guaranteed to give you a satisfactory result. You need reliable software to do the trick for a guaranteed sd card recovery mac process. So if you still have those sd cards containing documents, images, or videos you consider too important to lose. Download and install Tenorshare 4DDiG to get started.