Tenorshare 4DDiG data recovery for windows has upgraded to 9.0 version. And the most existing part is 4DDiG change the whole interface, which make it easier for users to opera the data recovery. Who doesn't like to upgrade to a better version? Guess not, now let's take a look at the new interface in 4DDiG 9.0 version.
What's New in 4DDiG 9.0?
1. Brand New Interface
A clean, modern design focusing on data recovery efficiency
Cooperating with innovated user experience design allows you to operate data recovery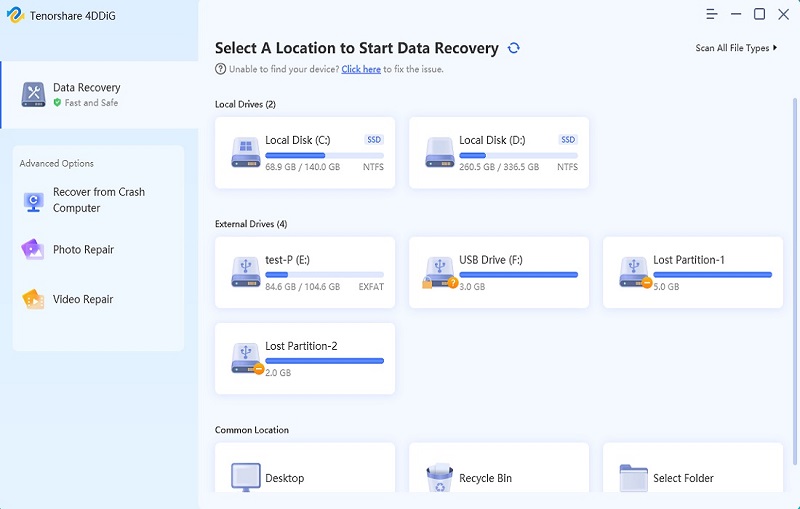 2. Improved Scanning Efficiency
Added the function of reloading the last scan results
3. Recover Any File Types
Any lost data type can be recovered, be like photos, music, document, etc.
Any file systems can be recovered, be like NTFS, FAT, APFS, HFS+, etc.
4. Recover Data from Any Devices
4DDiG 9.0 also supports data recovery from external & internal storage devices, such as external HDD, SD card, USB, etc.
5. High Efficiency with Free Preview
4DDiG 9.0 allowed users to free preview the scanned out files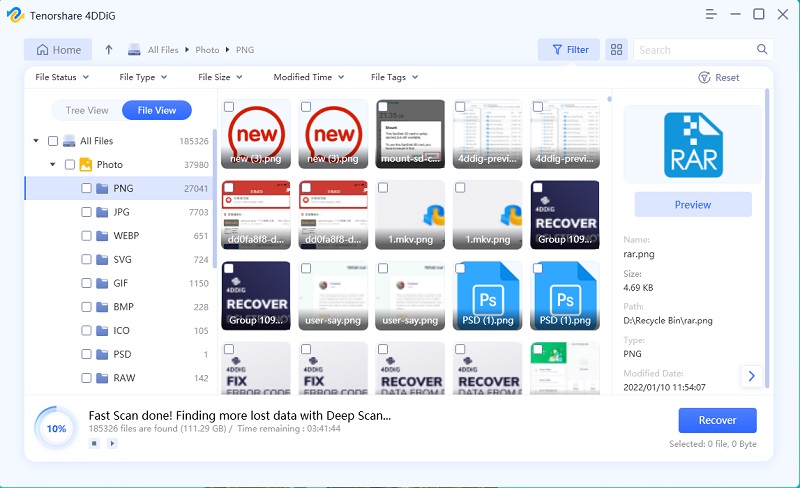 After learning so much 4DDiG 9.0 new version, can't wait to upgrade to the new 9.0 version? Don't forget to coy the 30% coupon code below(4DNEWEN), enjoy better service at a lower price.