The main reason you are here right now is that you aggressively want to get rid of the excessive duplicate files compiled here and there on your PC. You may get many solutions on how to find duplicate files in Windows 10/11, but you need to take care of many things. Although duplicate files are not complex to get rid of, it is annoying to find separately and delete them one by one. If you're stuck with a massive collection of duplicate files on your system and want to know how to find and delete duplicate files in Windows 10/11. You may discover each solution in this article for finding duplicate files in windows 10/11, deleting them, and keeping the PC clean, along with the tips not to pile up the windows 10 duplicate files again in the future.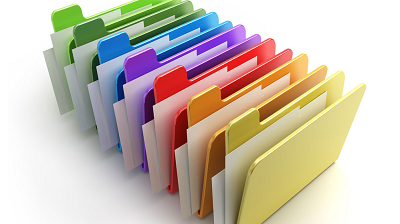 How to Find and Remove Duplicate Files in Windows 10/11 in 4 Ways?
Part 1: Why Do I Have Duplicate Files on My Computer?
How to find and remove duplicate files in Windows 10 must be your second concern. The first is how you ended up having these piles of unnecessary files of different photos, videos, documents, sheets, and many more.
The pile of duplicate files happens for several reasons. Surprisingly, that is what users usually do by mistake and one of the most common causes. Like; downloading the same file twice saved in one folder, possibly followed by a number in parentheses.
Part 2: How to Find Duplicate Files in Windows 10/11 without Software?
Windows 10 users can manually classify the windows 10 duplicate files on their systems by utilizing Windows features and advantages. Following are some helpful and practical points that you should keep in mind. Some of them are very easy and present in front of you within windows 10. Let's jump right in.
Solution 1: Use Windows Views to Search for Duplicate Files
Windows Explorer provides different views of data stored on the system. for example, Large Icons, Small Icons, Medium Icons, Extra Large Icons, List, Details, Tiles, & Content. It could help in identifying duplicate files effortlessly. Features like preview pane and file details like origination date and time can also help here.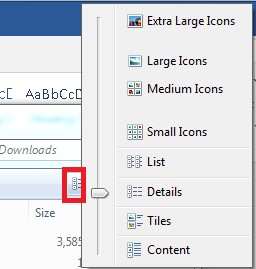 Solution 2: Sort Files with Explorer Details Pane to Detect Duplicate Files
You can sort out the duplicate files using the parameters Name, Date Modified, Type, Size details to identify duplicates quickly. But getting knowledge about multiple duplicate files can become a little challenging and time-consuming if you go manually through the details pane of your files.

Solution 3: Use Search Feature to Locate Duplicate Files
This Search feature in Windows explorer is useful when you already have some prior information about the name of the files. It is only possible when you know exactly which file and the duplicates you are looking for. Typing the file extension in the search bar can help you in finding the files.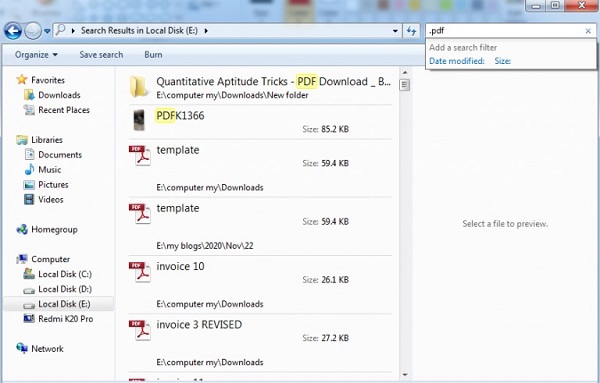 Part 3: How to Find and Remove Duplicate Files in Windows 10/11 with Software?
Cleaning your Windows computer is a must. However, it can be time-consuming as multiple files, photos, documents, and videos to sift through manually. Fortunately, the answer to how to find duplicate files in Windows 10 free? is discussed further in detail. Several Windows 10 duplicate files remover tools and software are available for Windows 10/11 PC to help you.
Solution 1: 4DDiG Duplicate File Deleter
4DDiG Duplicate File Deleter is the best copy document locator for Windows. It works for other Windows-based gadgets, including a USB streak drive, SD card, External hard drives, and the sky's the limit from there. It uses the MD5 Message-Digest Algorithm to discover copy documents quickly with 100% exactness.
Finding duplicate files in Windows 10 with this program is effortless. You can tidy up bothersome copies, for example, photographs, recordings, sounds, reports, and more documents effortlessly. The aide beneath will walk you through the cycle to eliminate copy documents with this stunning device.
Remove duplicate music files, photos, documents and more.
Find and remove similar photos.
Remove duplicate files from Windows/USB/SD card/External hard driveS in seconds!
Free up disk space and boost performance.
Customize search criteria by choosing files or folders to include or exclude.
Step 1:

Pick a Folder or Partition to Scan

Initially download and install 4DDiG Duplicate File Deleter on your Windows PC and dispatch it. Here you can snap to choose a folder or a partition to scan.

Step 2:

Set Scan Mode

Click the gear button in the lower left corner and you'll be provided options to customize your file searching. After setting the scan mode, click Scan Duplicates to proceed.

Step 3:

Preview to Remove Duplicates

After the scanning, 4DDiG Duplicate File Deleter will list all duplicate files based on your searching criteria. On the right panel, you'll know the quantity and size of each file type. Click the eye icon, you are able to preview the file. After you select target duplicate files (you can also click Auto select), simply click Remove to delete them.
Solution 2: CCleaner
There's a high likelihood that you should, as of now, have this cleaning programming on your Windows PC. Known for giving the best streamlining elements to make your framework run super-smooth. In any case, relatively few individuals realize that CCleaner comes loaded with numerous valuable modules: Duplicate Finder and Remover.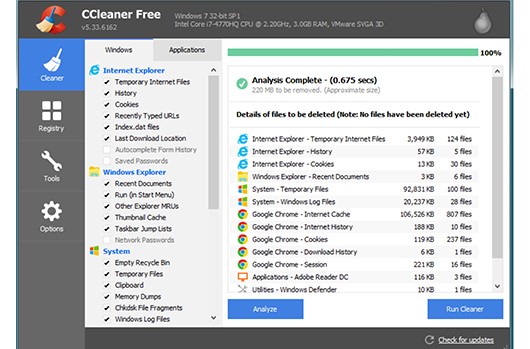 Advantages:
Streamlines PC as well as eliminating copies.
Simple to utilize and natural interface.
Contains a more significant number of elements than some other application referenced in this rundown.
Outputs and records clone duplicate dependent on File Name, Size, Date, and additional Content.
Incredible copy record cleaning utility for both fundamental and progressed clients
Disadvantages:
Copy expulsion is only one module, and consequently, no high-level calculations are utilized.
The free form contains advertisements.
Solution 3: Remo Duplicate File Remover
Remo Duplicate File Remover is another acceptable copy locator instrument for Windows PC. It is fit for looking through copies in the internal drive, just as the external hard drive associated with your PC. It lets you see the documents before clearing them up, showing you the space you can recuperate after eliminating the copies. This application has been cast a ballot as perhaps the best window copy document locators by numerous specialists.

Advantages:
Easy to utilize.
Supports remotely associated drives.
Frees extra room by eliminating undesirable copy records 24X7 specialized help.
Disadvantages:
Review Mode is obsolete.
No free preliminary accessible.
Solution 4: Auslogics Duplicate File Finder
Auslogics' Free Duplicate File Finder is a copy record locator for Windows 10 that ends up being a fantastic utility to figure out pictures, archives, music, recordings, and other sight and sound documents and eliminate copy records inside a couple of seconds. The Windows programming works with intelligent calculations to analyze documents dependent on the name and its substance, making it one of the most mind-blowing copy record removers for PC.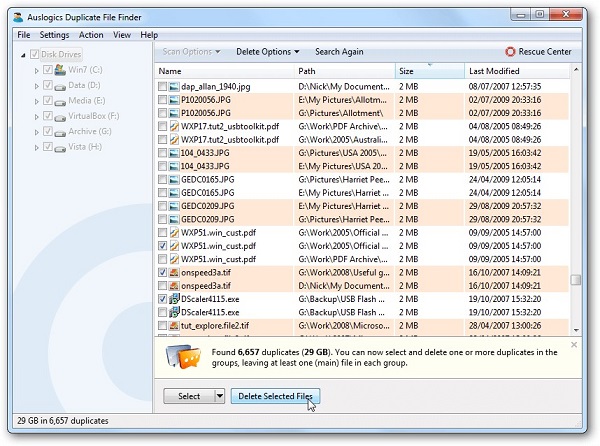 Advantages:
Identifies copies on External Drives
Free to Use
Light-weight application and burns-through fewer assets
Find copies dependent on Content and not simply name
Ability to filter documents on both neighborhood drives and removable drives
Disadvantages:
The review mode isn't productive.
Comes in a pack with other applications.
Solution 5: Duplicate Cleaner Free
Copy Cleaner Pro is a fine copy locator device for Windows. It will look for a wide range of records on the framework and utilize a grand sweep to distinguish all copies. The copy record locator instrument is likewise fit for filtering comparative documents as per the record credits. You can make profiles to save your pursuit standards to save time, an incredible instrument to be utilized at an association to filter the framework thoroughly. This application has been cast a ballot as perhaps the best window copy record locators by numerous specialists.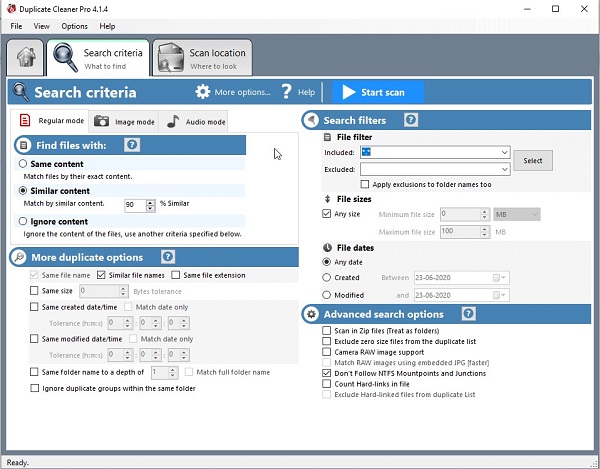 Advantages:
Easy and Quick to install.
Scans contents of compressed bundles.
Supports all common file formats.
Disadvantages:
The interface is packed with extra features.
FAQs about Finding Duplicate Files in Windows 10/11
Windows 10 doesn't include a duplicate file search utility within itself; you need to do it manually or with the help of another software.
2. What is the best duplicate file finder for Windows 10?
4DDiG Duplicate File Deleter is the best at finding duplicate files in Windows 10/11.
3. How do I find duplicate files in different folders?
You need to search the duplicate files by name to delete from multiple folders.
4. How do I find duplicate photos in Windows 10/11?
You can use the enlarge icon feature at the windows photo viewer. See which photos are duplicate and delta it one by one.
5. Is it safe to delete all duplicate files?
It is not only safe but also good for the performance of your Windows 10 system.
Conclusion:
4DDiG Duplicate File Deleter is the best answer for how to find and delete duplicate files in Windows 10/11 across multiple folders in the hard drive. It comes with a money-back guarantee. Even the free version helps a lot. If you want to go premium, it has more advantages. It offers a 30-day money-back guarantee. Your privacy is 100% protected with Tenorshare. No viruses or malware will intervene. Professional support is available, along with free updates for a lifetime.