Fusion Drive vs SSD. Which One is Better?

"My old HDD just died on me and I'm looking for an upgrade, preferably between a fusion drive and an SSD. Please help me to choose one"
Working with a large number of files is messy. Trying to select them all at once can be an even bigger problem if not done correctly. You can end up deleting them, moving them to a different folder than you intended, or making numerous copies of the files. To avoid these mistakes it's essential to know how to select multiple files on mac. This is the question that we aim to answer through this guide. A comprehensive treasure trove of all the different ways in which you can select multiple files on mac according to your needs. Along with that, we will also tell you about the Tenorshare 4DDiG, a data recovery software that brings your data back if you get overzealous with the newfound ability of multiple file selection and delete them all. So let's dig deep and see what awaits!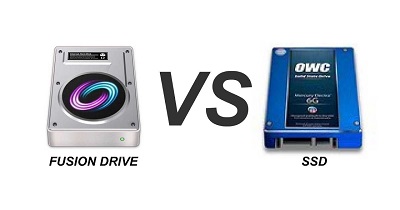 Part 1: What is a Fusion Drive?
The first contender in the apple fusion drive vs ssd is the Mac Fusion drive. Similar to hybrid drives available in the market, the Fusion drive is a product unique to Apple. True to its name, this innovative piece of technology is a worthy amalgamation of HDD and SSD. But what does that mean in terms of how it works? Well, let us explain.
In a fusion drive, important data that is used often is stored on the flash storage part that is the SSD, while the less used data is stored on the Hard Drive. This system paves the way for a faster system speed along with tons of storage speed. To make the battle between the 2tb fusion drive vs ssd a little bit easier let's look at its pros and cons.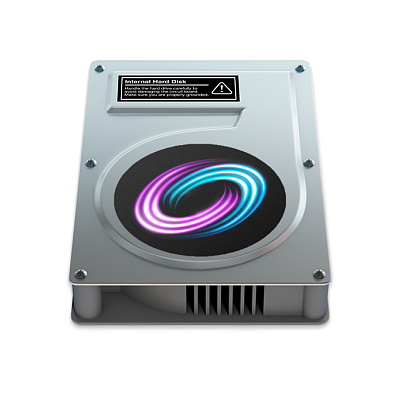 Pros
Light on the pocket- Fusion drives are significantly cheaper than SSDs.
They come in a variety of sizes ranging from 1TB to 3TB.
Boots up faster than the conventional HDD.
Structured so that important processes take up less time to load.
Cons
Noisey in comparison to SSDs.
Lower RPM.
The only possible way to get a Fusion drive is to buy a Mac that has it pre-installed. This can be a hindrance as only some Macs come with a pre-installed Fusion drive.
Only compatible with Mac devices.
Part 2: What is an SSD Drive?
The next part to set the fusion drive vs ssd benchmark is getting to know everything about the SSD drive. An SSD or Solid State Drive is a hard drive that has no moving parts, that is, no reading/writing head and disk, which were essential parts of the conventional HDDs. Another great thing about SSD is that they are based on flash memory. This enables it to give superior performance and support the more demanding games and applications.
SSDs are usually present in high-end and premium laptops like the MacBook Pro and MacBook Air but are recently gaining wide usage due to their performance. Coming to the ssd vs fusion drive debate, let's see what are the best and worst things about the SSD.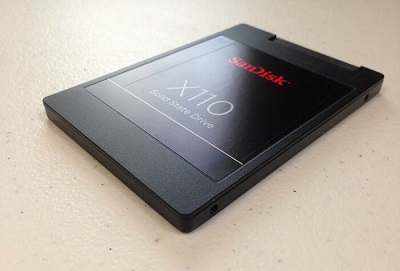 Pros
SSDs offer top-notch performance and speed which makes them better suited for professionals and people who use high usage apps and games.
Booting up time is significantly faster than its peers.
Low power consumption along with less noise and heat.
Cons
Costlier than the alternatives.
Limited storage is available.
Has a shorter lifespan in comparison to the Fusion drive.
Part 3: Fusion Drive VS SSD
So now let's get to the final showdown and settle the imac fusion drive vs ssd debate for once and for all.
Whether the discussion is about the fusion drive vs ssd imac 2019 or the fusion drive vs ssd imac 2017, there is no denying that the SSD trumps the fusion drive in terms of speed. It is wired to give you the best bootup times and performance. So the SSD definitely takes the cake when it comes to apple fusion drive vs ssd speed.
The fusion drive, although faster than an HDD, is slow when compared to an SSD. On the other hand, the fusion drive boasts a higher storage capacity and is perfect for users who primarily use hard drives for data storage. However, this problem of an SSD can easily be solved by using an external HDD Hard drive.
One more thing to consider is the price. SSDs are the more expensive option but if you are a person that regularly uses high-usage apps you'll find that the SSDs are worth their price. Fusion drives are less expensive and are better suited for regular users.
So all things considered, SSD easily is the better option when it comes to a smooth PC experience. It is fast, innovative, and quickly becoming mainstream. Fusion drives are a definite improvement on HDD but limited availability and compatibility issues are some things that it still needs to sort out.
Bonus: How to Recover Lost or Deleted Data from Fusion Drive/ SSD?
In a debate focused on the 256gb ssd vs 1tb fusion drive it is important to remember that at the end of the day both of these are storage drives that store data and with anything that stores data they are bound to run into data issues. The most significant of those data issues is data loss. So to make sure that data loss is not a hindrance when you are using these amazing devices we have something that will blow your mind, the Tenorshare 4DDiG data recovery software. The things that make it worth the hype include,
Recover data from Mac local drives(Fusion drive/SSD) and external devices(USB flash drives/SD cards/External devices/Digital camera, etc).
Recover data from the unbootable or crashed Mac.
Wide range of file support. 4DDiG data recovery supports the recovery of more than 1000 file types.
Support macOS Monterey, macOS BigSur 11.0, macOS 10.15, macOS 10.14 (macOS Mojave), mac OS X 10.13 (High Sierra) and more.
Boasts of a modern algorithm that takes data recovery to the next level.
Faster with a greater success rate than other apps available in the market.
To recover data from a fusion drive/SSD using 4DDiG data recovery,
Once you open the app, select the drive from where the data has been lost. Click Scan to begin.

Note - If you use macOS Sierra or higher you'll need to follow these steps before proceeding.

The app will now look for your files and list them one by one. You have the option to preview these files as they are being found.
Search for the files that you have lost and select the files you want to recover and click on Recover. Select a location to save the files and click OK.
Recover Deleted Files from Emptied Trash Mac
SSD/HDD FAQs
1. What is the difference between a Fusion Drive and an SSD?
A fusion drive is a combination of SSD and HDD. It stores important data like OS info on the flash drive part and other data in the storage part. This enables faster boot times along with an ample amount of storage space. An SSD is basically a flash drive that has the fastest booting up times and is perfect for professionals.
2. Is Apple Fusion Drive Good?
Yes, the Apple Fusion drive is the amalgamation of SSD and HDD giving the user the best of both worlds.
3. Is Fusion Drive HDD or SSD?
Technically, it is both. It works on the principles of both, the HDD and SSD.
4. Can I replace the iMac Fusion Drive with an SSD?
No, you cannot replace the iMacs Fusion drive with the SSD as the Fusion drives are soldered into the motherboard. So any attempt to replace the drive can damage your Mac.
Summary
So now that we have come to an end of the mac mini fusion drive vs ssd debate, we hope that you are now better prepared to make a choice. And if you run into any data issues while using either one of them, you can always rely on the powerful Tenorshare 4DDiG data recovery to get you out.