How to Select Multiple Files on Mac?

'I want to delete trash files on my Mac but cannot, for the life of me, find a good method to select all the files at once. Please tell me how to select multiple files on mac to delete files in my trash. Help!'
Working with a large number of files is messy. Trying to select them all at once can be an even bigger problem if not done correctly. You can end up deleting them, moving them to a different folder than you intended, or making numerous copies of the files. To avoid these mistakes it's essential to know how to select multiple files on mac. This is the question that we aim to answer through this guide. A comprehensive treasure trove of all the different ways in which you can select multiple files on mac according to your needs. Along with that, we will also tell you about the Tenorshare 4DDiG, a data recovery software that brings your data back if you get overzealous with the newfound ability of multiple file selection and delete them all. So let's dig deep and see what awaits!
Part 1: Why Can't I Select Multiple Files on a Mac?
Selecting batch files is a piece of cake but sometimes it may just refuse to happen. This may leave you wondering how to select multiple files on a mac. But before we get into that discussion it's important to know the reason behind you not being able to select the files. Let's look at what's causing this issue in detail.
Wrong key combination- They say that old habits die hard and if you are a new Mac user you may be used to the Windows combination to select files. So make sure you are pressing all the right buttons.
Wrong clicks on the mouse- Another reason why you are not able to select files might be because you are right-clicking in places where left-clicking is required. See if that's the case and rectify it.
Dragging the trackpad on Mac is an art and if you do not master it correctly you'll be left asking questions like how to select and drag multiple files on mac. So work your fingers and start dragging.
An issue with the MacOs- A software can induce performance issues in the laptop causing this issue.
Part 2: How to Select Multiple Contiguous Files on Mac?
The first part of answering how to select multiple files at once on mac begins with knowing how to select multiple contiguous files. These are neighboring files that are arranged one after the other or present in a single folder. To select them you can follow either of the two methods mentioned below.
Fix 1: Shift + Click
To select multiple contiguous files simply select the first file from the batch, press 'Shift', and then select the last file. This will highlight all the files between the first and last file.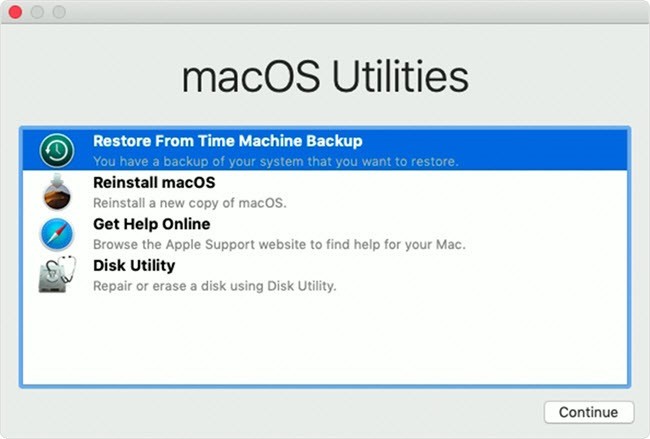 Fix 2: Click & Drag
Another answer to the how to multiple select files on mac question is the 'Click and Drag' method. It allows you to create a selection field that will encompass and select all the files inside it.
To use this method simply click your mouse and drag it to create a blue selection field over the files you want to select. Once you release the mouse all files inside the field will be selected.
Part 3: How to Select Multiple Discontiguous Files on Mac?
If the files you want to select are scrambled and you're wondering how to select multiple files on mac desktop, worry not because we have got you covered.
Command + Click
Scroll across the list of discontiguous files and select the ones you want while simultaneously holding on to the command key. That's it.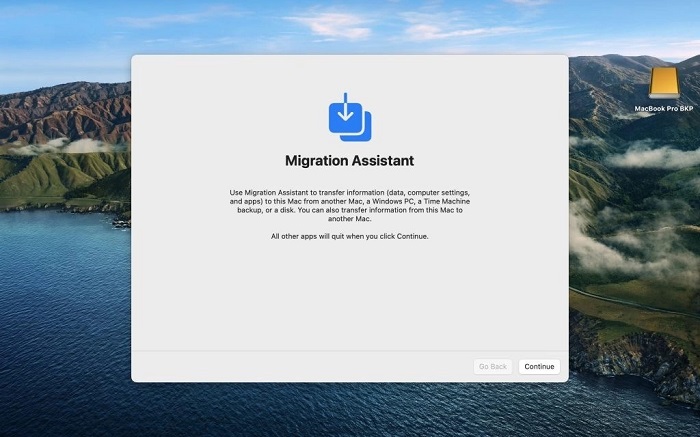 Part 4: How to Select All Files on a Mac?
There may arise situations in which you want to delete or move all the files in a folder. In these cases, you can't afford to sit and select each file individually. This will take you nowhere and you'll still be left wondering how to select multiple photos on mac. You require a shortcut to select all the files at once. You can do that by following either of the two methods mentioned here:
Fix 1: Command+A
Step 1: Open the folder or app that contains the files you want to select.
Step 2: Tap the combination of 'Command + A' on your keyboard. All of your files will be selected automatically.
Fix 2: Click Edit > Select All
If the above method didn't work for you and you are looking for a keyboard-free alternative to select all files at once you can try the select all method. Here's how to use it. Locate the Finder menu, click on the 'Edit' option and click on the 'Select all' button and you'll be done.
Bonus: How to Recover Deleted Files on Mac?
Now that you know how to select multiple items on mac keyboard, it's important to remember to use it judiciously. A lot of the time you may delete files that you may need later from places like the recycle bin. Items once deleted from the Recycle bin are extremely hard or impossible to get back. You need a powerful recovery tool to even think about getting those files back. But what if we told you that we have one such amazingly effective recovery tool. We are talking about none other than the Tenorshare 4DDiG data recovery software. A data recovery solution from Tenorshare 4DDiG that makes it easier to get your deleted files back no matter where they are lost from. The best features of the 4DDiG data recovery include:
Data recovery from Local & External Disks, Lost Partitions, Bit locker Encrypted devices, Crashed PCs, etc.
Wide range of file support. 4DDiG data recovery supports the recovery of more than 1000 file types.
Support macOS Monterey, macOS BigSur 11.0, macOS 10.15, macOS 10.14 (macOS Mojave), mac OS X 10.13 (High Sierra) and more.
Boasts of a modern algorithm that takes data recovery to the next level.
Faster with a greater success rate than other apps available in the market.
Now let's have a look at how you can actually use this software to recover lost files.
Launch the 4DDiG app and select the emptied trash option by clicking on the 'Macintosh HD' option in the sidebar. Now click on the 'Scan' button.

Note - If you use macOS Sierra or higher you'll need to follow these steps before proceeding.

Next up select the file types you want to recover and click OK. The app will now scan the emptied trash and list all the files that it finds. If you do not find the file you want you can opt for a 'Deep Scan'.
Once you find the file you are looking for you can preview it and then claim it back by clicking on the 'Recover' button and saving it in a safe location on your Mac. That's all it takes to get your lost files back safely on your device.
Part 6: Related FAQs
1. How do I click and select multiple files?
If your select multiple files mac shift not working then you can try the Command + Click' method in which you have to hold on to the command button while you click and select the files you want.
2. How do I select multiple files so that I can move them on a Mac?
You can select multiple files to move on Mac by simply clicking the command and A buttons. This will select all the files in a particular folder after which you can move them to your desired location.
3. How to select multiple photos on Mac?
There are a lot of ways to answer the question of how to select multiple files on macbook air.
Step 1: Hold shift and select the files.
Step 2: Click and drag the selection field to include the files you want to select.
Step 3: Press Command+A to select all files in a folder.
Summary
Who thought a simple question like how to select multiple files on mac finder may have so many unique answers. But it does and we have tried to lay down all of them so that you select files without a hassle. And in case you end up selecting and deleting files that you don't intend to, don't sweat because we have taken care of that too by enlightening you about the Tenorshare 4DDiG data recovery.