One fine day you open your SD card, but hey presto, you discover there are no files to be seen. You are puzzled as you certainly took some photos, but now your SD card shows an empty folder. What happened? The answer: Your SD card is broken. There are several reasons behind a broken SD card, but it's not impossible to recover it. Even a physically broken micro SD card recovery is possible if its chipset remains intact. This guide will explain what causes a broken SD card and how to recover data from broken memory card. You will also learn how to prevent an SD card from getting damaged.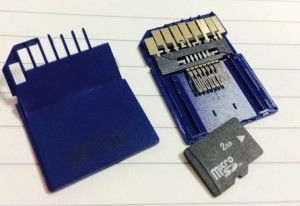 Part 1: Causes and Signs of Broken SD Card
Sometimes your SD card will crash without any prior notice. If you recognize the causes and symptoms, you can take swift action for broken SD card data recovery.
What Causes SD Card to be Broken?
Causes behind broken SD card include:
SD card has accumulated too many bad sectors.
The SD card is not formatted properly.
SD card has manufacturing defects.
Files are corrupted due to malware or virus attacks.
Symptoms of SD Card Broken
Signs of a broken SD card include:
The SD card is cracked or chipped at the edges.
When you insert an SD card, your computer or camera is unable to detect it.
You are unable to read or write files on an SD card.
You open the SD card files, but some of them are missing.
Your SD card has more capacity. Let's suppose it's 128GB, but it shows 64GB.
When you open the SD card, it shows unknown files that shouldn't be there. 
Part 2: Different Situations of Physically Broken SD Card and How to Fix?
It's possible to make physically broken SD card recovery. But it depends on different situations whether the recovery is possible or not. Learn how to ascertain the damage level and recover data from broken SD cards.
Case 1: SD Card is Physically Crushed into Pieces
If your SD card is broken into two pieces, chipped, or cracked, there is no way it can be fixed. It's because the data is stored on the chip, but once the chip is destroyed, you cannot make a broken micro SD card recovery.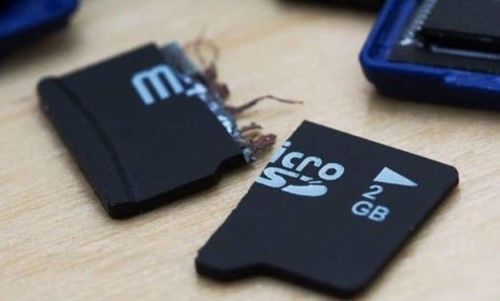 Fix: It's wise to keep a backup of your SD card data so you can restore it in case the SD card's chip gets damaged.
Case 2: SD Card Lock Switch is Broken
SD cards are easily breakable because of their fragile nature. On most SD cards, you can find a lock switch that determines the SD card's lock position. Once you lock the switch, it prevents the data from being written on the SD card and accidental deletion of photos. But if it gets damaged in the locked positions, it's hard to write data on the SD card.
Fix: You can fix the switch lock and gain access to your SD card by following the below steps:
Step 1: Take a paper clip, straighten it and place it on the side of the lock switch.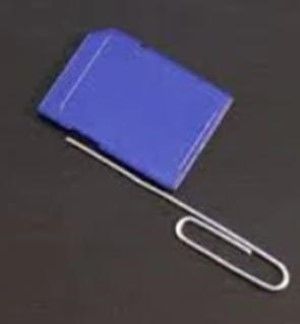 Step 2: Cut the paper clip to match the size of the switch lock.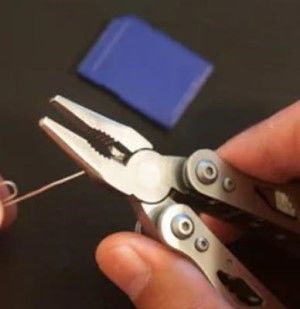 Step 3: Apply glue to the clip and attach it to the side of the switch lock.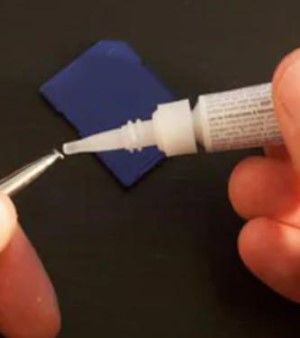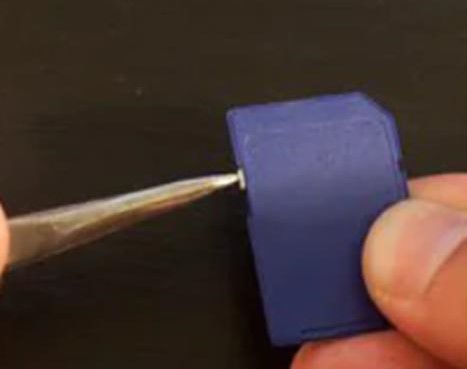 Step 4: Once the glue dries, switch open the lock to access the SD card.
Case 3: The SD card's casing has a physical rupture, but the chip inside is intact
If the casing is ruptured, but the chip is intact, you can make a broken SD card recovery by using the case of a spare SD card.
Fix: Follow the process below to install the chip of a broken SD card into a spare casing: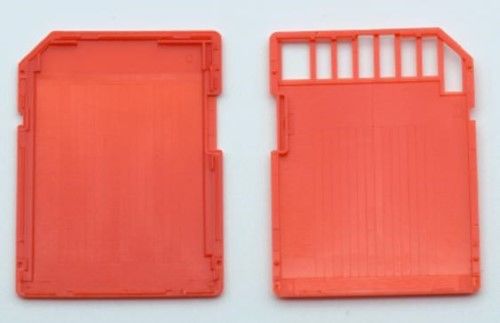 Step 1: Remove the chip from the broken SD card.
Step 2: Open a neat seam on the side of the SD card for insertion with a razor.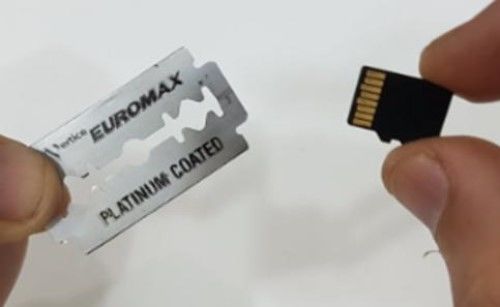 Step 3: Remove the chip from the spare SD card carefully with pliers.
Step 4: Place the chip from the broken SD card into the spare case and close it firmly.
Case 4: SD Card Connector or PCB with the Circuit is Broken
If an SD card connector or PCB with a circuit is broken, you will be unable to read the card. But you can easily fix this issue.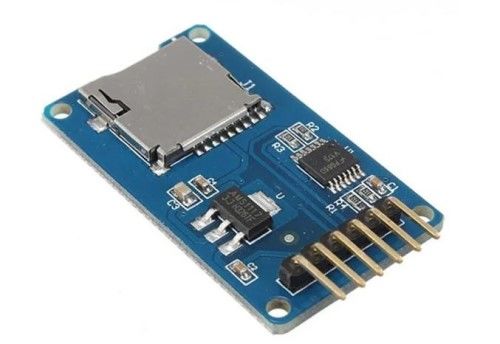 Fix: Remove the chip from the broken SD card and solder it to another PCB circuit of the same type.
Case 5: The Inside Memory Chip is Broken
If your SD card chip is broken, there is no way you can fix it yourself. Therefore, you have to visit an expert. The fixing process can be expensive depending on the damage and experience of the technician.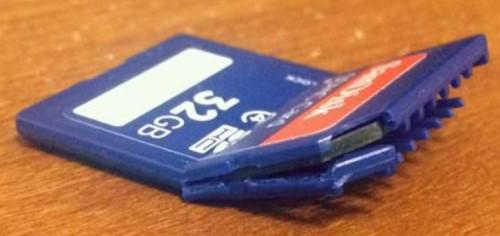 Bonus Tip: How to Recover Data from Broken/Corrupted SD Card that Can Be Detected but Data is Lost?
If you can detect your lost SD card, it doesn't always mean it's physically broken. You may not be able to access data due to corrupted files. If you are thinking your SD card broken, you have the option to use Tenorshare 4DDiG data recovery tool. It is a powerful but easy-to-use tool with a high recovery rate for all file types. 4DDiG features include:
Advanced algorithm to search and locate missing files with 100% accuracy.
Recover corrupted, damaged, RAW, or lost files from PCs, SD cards, internal & external drives, and digital cameras.
Recover files from formatted partitions, encrypted drives, accidental deletion, crashed systems, or malware attacks.
Recover 1000+ file types, including photos, video, and audio.
Compatible with Windows and mac OS.
Here are the steps to recover lost data from an SD card:
Download and install the 4DDiG recovery tool on your PC. Link the broken SD card to your PC and launch 4DDiG.
Choose the SD card and start scanning for lost or hidden data.  It will show you a list of recoverable files so you can stop or pause the scan to preview the files you want to recover.
Select the target files and press the Recover button to start recovery. Once you've retrieved the lost files, save them in another safe location.
Part 3: Why you Should Use 4DDiG for Broken SD Card Data Recovery?
Whenever your SD card gets broken, your first step should be to use recovery software to recover lost data. You won't get 100% accurate results if you use DIY recovery steps. But data recovery tools like Tenorshare 4DDiG is explicitly designed in a way not only to recover but repair corrupted data. It relies on an advanced algorithm to locate fragments of non-functioning or half-functioning files. You can access your SD card content in just three steps with an intuitive interface and a simple recovery mechanism.
Part 4: How to Prevent SD Card Getting Broken/Corrupted/Damaged?
Usually, a broken SD card can be recovered using a specific recovery tool or technique. But it's better to take care of your SD card to prevent it from getting corrupted. Here's what you can do:
Don't pull your SD card from the card reader. Use the eject button to ensure that all read/write operations have ended before you take out the SD card.
SD cards are easily breakable. A plastic case won't cost you much but will protect your card against water and other elements.
Don't use the same SD card on all devices. Also, buy multiple SD cards so you'll always have some of your data or a backup if one card gets damaged.
Always buy a branded SD card rather than a cheap imitation. It will save you extra dollars in the long run.
FAQs
How Can I Recover Data from a Broken Micro SD Card?
You can recover data from a broken micro SD card using various methods. Use Windows files recovery to retrieve lost files, restore from a backup, or hire a data recovery service to retrieve data. But the easiest and quickest method to recover data from an SD card is to use a robust but inexpensive recovery software such as Tenorshare 4DDiG. It can repair and retrieve corrupted and damaged files from an SD card in no time. 
Can you Get Photos Off a Broken SD Card?
If you've lost access to photos on your SD card and thinking about how to recover photos from broken SD card, the simplest way is to use recovery software. Search on Google. You will get many recommendations, but not all software can retrieve all types of files. We recommend using Tenorshare 4DDiG as it can retrieve 1000+ file types with 100% accuracy.
Conclusion
If you are unable to access your SD card, it might be damaged, corrupted, or physically broken. So, if you are pondering over how to recover data from broken SD card, check our above guide for physically broken micro SD card recovery. If your SD card's chip is still intact and you've only lost access to data, it's possible to recover hidden or missing files. With a powerful tool like Tenorshare 4DDiG data recovery tool, you can recover 1000+ file types in just three clicks. It offers high data recovery rate with a state-of-the-art search algorithm. Moreover, it is intuitive and super easy to use.