If you are a music lover, your hard disk is sure to be filled with many music files. But there can be different duplicates and unnecessary files stored on your computer. Aside from using your hard disk space, these duplicate files clutter up your drive. This thing makes your processor run slower so you need to find duplicate songs on computer. Moreover, it increases the intricacy level significantly when comes to locating the correct version of a particular file. Over time you all inexorably build up a collection of surplus duplicate files, whether from copying pictures to different folders or because of numerous backups. Therefore, people keep on searching for techniques to remove duplicate music files in Windows 10/11. We are providing the best ways to find and delete/remove duplicate music files from your device effortlessly.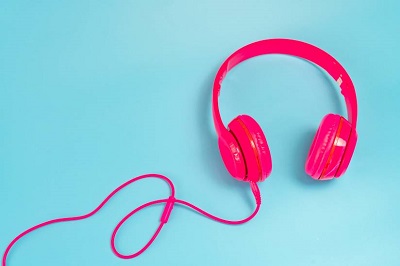 Part 1: Find and Remove Duplicate Music Files in Folders Manually
If you are facing the question of how to remove duplicate music files without any software, then you are at the right place. Here I am going to tell you the best manual way to delete duplicate songs. This method requires no software, so you can easily imply it following the given steps.
Click on the "Start" menu and select "Search." Now write your folder name where you store your music files.

Open that folder and see your download music. Click on the "view option" and then "details view" for viewing the whole details of a particular music file.

Click on the "sort by" option. Choose the "Name by" column to arrange your files in alphabetical order by name.

Now, look at the detailed information of duplicate files to see if they are duplicate files or only have the same name with different content. When you have confirmed that these are duplicate content containing files, double click your left button on the touchpad and select "delete".
Part 2: Find and Remove Duplicate Music Files with Windows Media Player
If you want to remove duplicate music files in Windows 10, Windows Media Player is a most excellent duplicate songs removal for your help. If you are searching for ways to use this extraordinary application as a duplicate music finder, go through the following steps and imply it.
The first step you have to execute is to insert all files into your 'Library'. You can accomplish it either by inserting all partitions or selecting folders.

Hit on Windows Key. Start Screen will become visible. Write Windows Media Player in Search Box showing on the computer screen. Now tap on the Apps icon and select the keyword from Search Results.

You have now the player opened up. Click on the Music on the left and pick Manage Music Library.

This action will open the Music Library Locations dialog. Now, hit on the Add option.

Choose a drive, for example Drive C and click on OK. Then tap on Videos and go for Manage Videos Library.

Add all partitions of the HDD and hit OK. This opens up the Library root.

Tap on the Music and then All Music. Sort all your music files, name-wise in alphabetical order. Hit on any duplicate music file and select Delete.

Afterward, state that you want to remove it from your HDD and not just from your Playlist. You can perform the above procedure with all other duplicate files.
Part 3: Find and Remove Duplicate Songs With iTunes
It is a common thing to view duplicate music files in iTunes. This thing is very frustrating sometimes. If you want to get rid of these duplicate music files, just follow the steps described below.
Hit on the Alt key or Shift key (in the case of earlier versions of Windows). Then hit on the View menu. Pick a Display Exact Duplicate Items option. It will transform your list of music to all of the duplicate tracks on your PC. These are the duplicate files that have identical song names, artists, and albums. Make sure you have the most up-to-date version of iTunes on your computer. Older versions of iTunes show the Display Exact Duplicates button in the File menu as an alternative to the View menu.

You can either delete the duplicate files one by one or collectively. If you want to delete it collectively pick a collection of video files at once and press the right button of mouse or touch pad. Select the delete option and get rid of these annoying music files.
Part 4: Find and Remove Duplicate Music Files Instantly with Software
Undoubtedly a software do better work than the manual process. In the manual process, you have to search and delete files one by one. While a powerful software deletes these duplicate files automatically in no time with ease. So if you want good working software to remove duplicate music files, you should start using 4DDiG Duplicate File Deleter. It's an amazing software that can easily find and remove duplicate files in Windows 10/11 to free up disk Space with full accuracy. It allows users to preview files before deleting them, organize files, boost performance, customize search criteria etc.
Works fast with 100% accuracy.
The most excellent and powerful duplicate music file remover for Windows PC and other devices such as USB/SD card/External hard drive etc.
Brings an advanced MD5 Message-Digest Algorithm into play to find duplicate songs on the computer.
Free up hard disk space of the device and improve performance.
Clean up all annoying duplicate videos, photos, documents and music with full security of your data.
Pick a Folder or Partition to Scan

Initially download and install 4DDiG Duplicate File Deleter on your Windows PC and dispatch it. Here you can snap to choose a folder or a partition to scan.

Set Scan Mode

Click the gear button in the lower left corner and you'll be provided options to customize your file searching. After setting the scan mode, click Scan Duplicates to proceed.

Preview to Remove Duplicate Music Files

After the scanning, 4DDiG Duplicate File Deleter will list all duplicate files based on your searching criteria. On the right panel, you'll know the quantity and size of each file type. Click the eye icon, you are able to preview the file. After you select target duplicate files (you can also click Auto select), simply click Remove to delete them.
Bonus: How Do I Recover Lost Music Files on Windows 10/11?
With Duplicate File Deleter, removing duplicate music can be as easy as one click. But what if you accidentally deleted desried files? If you are looking for techniques to recover your accidentally deleted data, then be happy. We are providing you with a very powerful, excellent, and working data recovery software named Tenorshare 4DDiG Data Recovery. It's another amazing tool that is a one stop solution for recovering data from almost all scenarios.
Tenorshare 4DDiG recovers data such as virus-damaged files, corrupted documents, and accidentally deleted music files from the emptied "Recycle Bin" of your computer.
This working software can retrieve data from multiple devices and platforms, including laptops, computers, external media, like flash drives and CDs/DVDs.
This app contains essential tools that help users to recover audio and video files from dented storage media.
The software allows recouping multiple types of files; including office documents and ZIP compressed files.

The program also allows previewing recoverable files before you obligate to long, drawn-out resurgence scans.
FAQs
1. What's the best duplicate music files finder for Windows 10/11?
Tenorshare duplicate File Deleter is the best duplicate music files finder for Windows 10\11. It speedily and accurately scans your device for duplicate files and deletes them.
2. How to remove duplicate music files on Android?
If you have an Android device, then open music Files by Google.
At the bottom, hit" on the "Clean" option.
There will be a "Duplicate files" card on the screen. Click on Select files and select the music files you want to delete from your android device.
Scroll to the bottom and click on the Delete option. Now on the confirmation dialog, hit on Delete.
Conclusion:
This article describes various methods for the removal of duplicate songs. 4DDiG Duplicate File Deleter is the best software for eradicating your worry or irritation of duplicate files. Download it immediately and get rid of duplicate music files thus, increasing your device performance and health. If you have mistakenly deleted your valuable data, download and use Tenorshare 4DDiG Data Recovery software for efficient recovery.
You May Also Like
Home >>
How to Remove Duplicate Music Files in Windows 10/11?