Keeping Mac up to date is important. Updates optimize your Mac with new features, thereby improving your experience and prolonging your Mac's life. However, updating your PC may not always work out how you want it to. Sometimes it may cause side effects you weren't prepared for like data loss. Now data loss is a very big headache. Recovering data is tough and it becomes even tougher if you don't know what to do. That is why we are here to help to recover lost files after macOS Sonoma/Ventura update. In this guide, we will talk about ways in which you can combat the data loss that occurs sometimes after updating macOS Sonoma/Ventura. We will tell you about fixes that are present in your Mac and other professional data recovery solutions that you can use to bring your files back. So read this article until the very end to get equipped against this problem.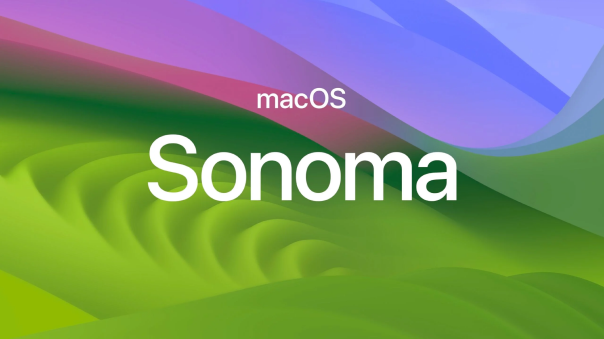 Part 1: Does Mac Update Delete Files?
No, a Mac update doesn't usually delete your files. However, there are certain scenarios in which data loss may occur. This is the reason why you should keep your data backed up before applying any big update. The reasons include:
An update downloaded from untrusted or third-party sites.
If the hard drive ends up getting corrupted during the update and you have to format it.
Sudden interruptions during the update process.
A broken or corrupted update file.
Part 2: How to Recover Lost/Missing Files after macOS Sonoma/Ventura Update?
Solution 1: Recover Lost Files After macOS Sonoma/Ventura Update via Trash Bin
Trash is a good place to begin looking for missing files after upgrading to macOS Sonoma/Ventura. Files that are not permanently deleted are stored in Mac's trash. These files are stored for a particular number of days before they are deleted. You have the option of recovering these files during that period. Here's how you can recover documents that is missing on Mac after update from the Trash.
Step 1: Bring up the Trash app on your Mac either by searching for it or by clicking on the 'Trash' icon on the screen. Once it's open you'll see all files that you have deleted recently.
Step 2: Search for the files or folders you want to recover and just drag them back to the desktop. You can also right-click on it and click on the 'Put Back' option.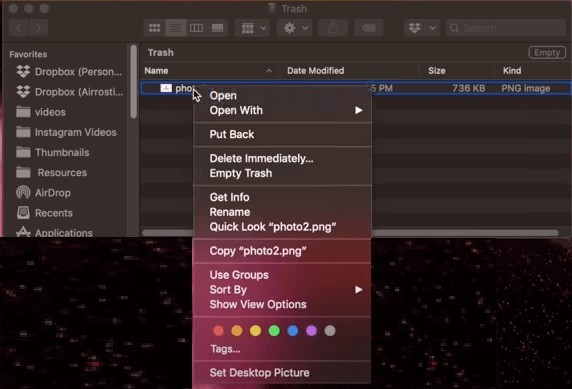 The main disadvantage of the trash app is that it doesn't store permanently deleted files. To recover files that have been permanently deleted you will have to look at the other fixes that we have in store for you.
Solution 2: Recover Lost Files after macos Sonoma/Ventura Update with Recovery Tool
There are very few ways in which you can recover permanently deleted files on your Mac. The majority of those ways depend on you having a reliable backup. However, only a fraction of us have the habit of regularly backing up our files. So for the rest of us, we require a solution that brings back files which are permanently deleted and not backed up. It is not an easy task, however it is not impossible. Let us educate you. 4DDiG Mac data recovery is a magical tool that will help you in recovering data after macos Sonoma/Ventura update. It works on modern algorithms that are designed to bring back all deleted data as fast as possible. Its features include,
Recovers 1000+ file types easily.  
Recover lost data from local, and external storage devices(USB/SD Card/External Drives), encrypted devices, crashed computers, etc.
Modern algorithms which make recovering lost data a cakewalk.
The 4DDiG app is supported on both Mac and Windows OS.
No hidden viruses, malware, ads, pop-ups, etc. 
A smooth and intuitive interface for maximum usability.
Now let's look at how to recover lost files after macos Sonoma/Ventura update using the 4DDiG app.
Launch the 4DDiG app and you'll see all your devices and drives listed in the home interface. Select the drive from which you lost your data and click 'Scan'.  
The app will start the scanning process and will try to find all the deleted files. It will slowly start displaying the found files and folders on your screen.
Now that the files have been found you can recover them to your PC by clicking on the recover button. Select the location to which you want to save the recovered files and click on save.
Solution 3: Recover Files after macos Sonoma/Ventura Update from Time Machine
As the name suggests, Time Machine is like a time capsule that stores your files safely so that you can bring them back. Time Machine can come in handy when you have to recover missing files after macos Sonoma/Ventura update. Here's how you can use Apple's Time Machine to do it.
Step 1: Find the Time Machine icon in the launchpad and open it.
Step 2: Search the Time Machine for the files or folder you want to recover. Press the 'Restore' button.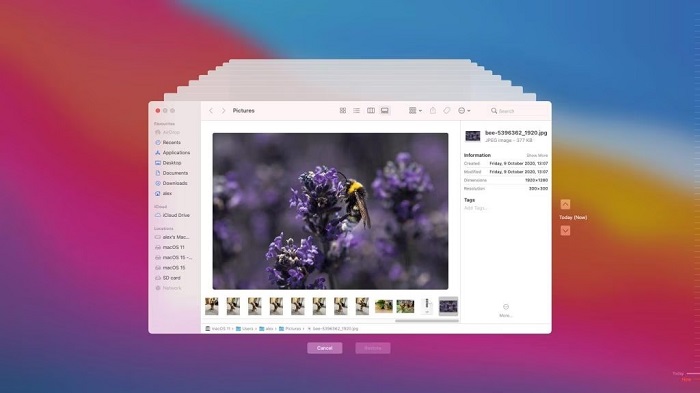 Step 3: Follow the prompts on the screen to complete the process.
This method will not work if you have not enabled the Time Machine feature.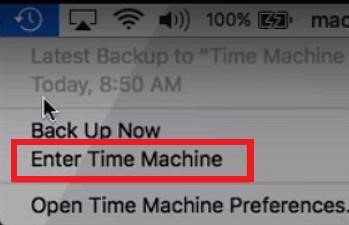 Solution 4: Recover Missing Files after macOS Sonoma/Ventura update with iCloud Backup
iCloud is a backup option on all Apple devices. If you have created regular backups on your iCloud then you can easily use it to recover the missing files after mac update Sonoma/Ventura, here's how.
Step 1: Open the iCloud backup and look for the files and folders that you want to recover.
Step 2: Download the files to your hard drive when you find them.
Solution 5: Restore Lost Files after macos Sonoma/Ventura Update via Apple Support
If nothing else works, Apple Support is your best bet to recover missing files after macOS Sonoma/Ventura upgrade. Apple support helps you when everything else fails. You can reach apple support through their site. You can raise a ticket pertaining to your issue and let them do the rest.
The online Apple Support site has an extensive knowledge base that you can refer to and solve your issues.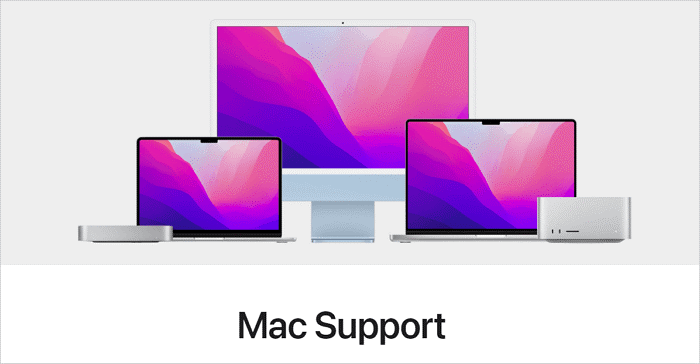 Part 3: How to Avoid Data Loss after Mac Update?
Mac Updates are usually very safe, but sometimes they can cause data loss. Taking steps to prevent data loss is a good way to ensure that you never face this grim situation. Some good ways to prevent data loss include:
Only permanently delete files that you are sure you will never need. A good tip is to think twice before deleting anything.
Always try to create local backups in Time Machine whenever possible.
Enable and use iCloud Backup options. It is a great resource that can come in handy during situations like these.
Scan your MacOS regularly for harmful elements like viruses and malware.
Update your Mac only through official sources as third-party sources or untrusted update files can be incompatible with Mac and may cause data loss.
Part 5: Overview of Mac Factory Reset
1. How do I recover files after updating my Mac?
You can go about recovering data after macos Sonoma/Ventura update in the following ways.
Via Trash Bin
Recover Lost Files with a Recovery Tool like 4DDiG data recovery
Use local backups like the Time Machine
Recover Missing Files iCloud Backup
2. How do I recover unsaved files after an update?
You can recover unsaved files either by going to file history or by using recovery tools like the 4DDiG data recovery
3. How do I recover lost files on my Mac?
You can recover lost files on your Mac in the following ways,
Using the Trash or the Undo delete option
Using the Mac Terminal function
Recovering Lost Files Using Tenorshare 4DDiG data recovery software
Using Time Machine 
Restoring Lost Files via iCloud backup
4. Does the Mac update delete files?
No, unless the update is downloaded from illegal or untrusted sources you have nothing to worry about.
Conclusion
It's important to keep your PC updated, however, sometimes things may go south and you may end up deleting your data. In situations like these, you need two things, a guide like this to help you out and a professional data recovery software like the Tenorshare 4DDiG . We've provided you with both in this article, so read up and start recovering.