How do you reset Nvram on MacBook Pro?

"How to reset NVRAM and SMC on a MacBook Pro?"
How to reset NVRAM on mac? Mac depends on crucial parts like PRAM/NVRAM, like any other significant system. Non-volatile random-access memory is the full name of this type of memory. The OS-related settings are kept in this small amount of memory in Macs, so your machine can start up quickly and function as intended. Depending on your Mac model and the connected devices, different setup information is kept in NVRAM. However, the settings are typically determined by the starting disc option.
However, there are situations when customers want to do an NVRAM reset to diagnose a severe problem. Your Mac may occasionally behave weirdly for no apparent reason. Many people still need to understand these concepts, which makes it challenging for them to resolve a severe Mac problem. How to reset NVRAM on mac? Don't worry; we will explain NVRAM reset mac in this piece. Not only that, but the manual will also provide crucial information on how to do NVRAM reset.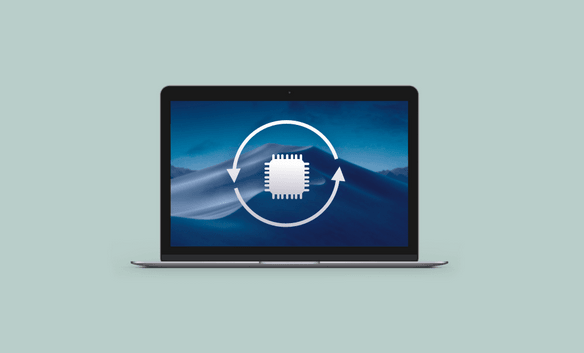 Part 1: What Does a NVRAM Reset Do?
How to reset NVRAM on mac? An NVRAM reset clears the information kept inside and returns all settings to their initial defaults. Depending on the particular computer model and operating system, the precise parameters that are saved in NVRAM can change but often include the following:
The chosen startup disc is stored in the NVRAM; restarting it will restore the choice to its default state.
Screen resolution, refresh rate, and other display preferences can be stored in NVRAM.
The default volume will be reinstated when the NVRAM is reset since it saves the most recent sound volume setting.
The time zone and clock preferences are stored in NVRAM; resetting them will restore the default settings.
NVRAM may be used to record some keyboard and mouse preferences, such as the key repeat rate or preferred trackpad.
Part 2: [Most Workable] How to Reset NVRAM on Mac via 4DDiG Mac Boot Genius
How to reset NVRAM on mac? Why does your Mac behave weirdly sometimes? Why won't restarting your Mac and closing all apps work? 4DDiG Mac Boot Genius offers a convenient one-click NVRAM reset feature to resolve Mac audio volume issues quickly. Additionally, it allows resetting the SMC to fix Mac boot problems, ensuring your system starts up properly. The software also tackles issues like strange mouse scrolling and clicking speeds, keyboard unresponsiveness, and abnormal battery or status light behavior. With its comprehensive set of tools, 4DDiG Mac Boot Genius becomes a valuable solution for troubleshooting and resolving various Mac-related issues, allowing you to regain control over your system's functionality.
You can get assistance from 4DDiG Mac Boot Genius by having it automatically reset NVRAM or SMC. You may quickly identify and resolve problems that might not be fixed using conventional techniques like NVRAM resets by using its sophisticated tools and features.
One-click reset NVRAM to resolve Mac audio volume issues.
Reset SMC to fix Mac won't boot issues.
Fix the battery or status lights behave strangely.
Fix strange mouse scrolling and clicking speeds problems.
Solve your keyboard doesn't respond normally.
After you download and install 4DDiG Mac Boot Genius, launch the app and tap on Reset NVRAM.
Here comes a window indicating that you need to disable SIP first if you haven't done it yet. Based on different Macs, we will show respective on-screen wizards to help you get it done.
After you disable SIP successfully, you can now input your mac password to start resetting NVRAM.
When you've finished resetting NVRAM, simply restart your Mac for the changes to take effect.
Part 3: Any Other Way to Reset NVRAM on Mac?
How to reset NVRAM on mac? Below are a few options that you can try to reset NVRAM on Mac.
Way 1: Use Terminal to Reset NVRAM
The settings and configurations can be erased by resetting the NVRAM using Terminal on a Mac. It may help resolve disputes or debug specific problems. The steps below can be used to reset the NVRAM on a Mac computer using Terminal:
Open the Terminal program. Use Spotlight to search for it or look for it in the "Utilities" folder under the "Applications" folder.
Once the Terminal is active, enter the following command: sudo nvram -c
A request to enter your administrator password will appear. Press Enter after entering your password, which won't be shown as you type.
After entering the password, the Terminal will perform the command to reset the NVRAM. This procedure could take a short while.
Close the Terminal once the command has finished running.
Resetting the NVRAM will return everything to its default configuration, so you may need to change some choices, such as the startup disc option or display settings, to suit your needs.
Way 2: Do NVRAM Reset on Intel-based MacBook
How to reset NVRAM on mac? If you're having problems with your system settings or device configurations, resetting the NVRAM on an Intel-based MacBook can be a helpful troubleshooting step. Various settings, including display resolution, startup disc choice, and sound volume, are kept in the NVRAM. You can revert these settings to their default levels by conducting an NVRAM reset mac. Here's how to clear the NVRAM on your MacBook with an Intel processor:
Start by totally turning off your MacBook. You can do this by selecting "Shut Down" from the Apple menu in the top-left corner of your screen.
Find the Command, Option, P, and R keys on your keyboard after turning off your MacBook.
Hold down the Command, option, P, and R buttons simultaneously.
To start your MacBook, depress these keys and hit the power button.
Hold the keys down until you get a second startup sound or a second appearance and disappearance of the Apple logo and progress bar. The NVRAM has likely been reset, as evidenced by this.
Release the keys to allow your MacBook to start up usually once more. Depending on your preferences, you might need to change a few settings, including the startup disc option or date and time.
Way 3: Manually Reset NVRAM on Apple Silicon-based MacBooks
You cannot manually reset the NVRAM without an Apple Silicon-based MacBook Pro (Apple M1 or Apple M2). When these MacBooks first power on, the NVRAM is tested, and if any issues are discovered, an automatic reset is triggered.
Therefore, you should check the chip in your MacBook first. Unexpected issues could happen if you use the Intel-based MacBook technique with an M-chip MacBook.
Part 4: FAQ
Q1: What Will Happen if You NVRAM Reset Mac
Resetting the PRAM/NVRAM will erase your Mac's current state data and return all its default settings, including display resolution, sound level, time zone, etc., to their original condition.
Q2: How to Reset NVRAM on Mac Keyboard
Restart your Mac, then press and hold the Command, P, and R keys simultaneously before the grey screen shows to reset the NVRAM on a Mac keyboard. Hold the keys down until you notice the Apple logo and progress bar appearing and disappearing or until you hear the startup sound again.
Q3: What to Do if NVRAM Reset Not Working
Try a few troubleshooting techniques if your NVRAM reset mac does not work. Ensure you're pressing the right buttons when you restart, install the most recent macOS version, or try resetting the System Management Controller (SMC). Contact Apple Support if the problem continues for more advice.
Q4: How Do I Know if My NVRAM Is Reset?
Check if the settings have been reset to their default levels to see if your NVRAM has been reset. For instance, the display options, sound volume, and launch disc selection will all return to their typical values. The "nvram -p" Terminal command can also view the current NVRAM settings.
Concluding Thoughts
How to reset NVRAM on mac? Because Mac Terminal is somewhat formal, beginners should be cautious using it to reset the NVRAM. Even newcomers can benefit from the other two techniques. On a Mac, clearing the NVRAM can be a helpful step in diagnosing various system-related problems. A thorough software application like 4DDiG Mac Boot Genius can be beneficial if you run into complications with the NVRAM reset procedure or require more help with fixing Mac boot-related problems. The expert Mac system software 4DDiG Mac Boot Genius provides many functions to identify and resolve boot-related issues. It offers a simple user interface and a selection of reliable tools to handle different Mac boot issues successfully. You can create bootable USB sticks with the help of this software, as well as recover lost or inaccessible data, fix disc issues, reset passwords, and other things.