Question

"I have been using WD my passport for some time. However, I'm having an issue with it as my computer doesn't detect it now. Have you got the solution?"
Unfortunately, many people have been facing the "WD passport not showing up" issue. There are some major causes of this issue that should be taken care of to prevent this scare. Many people store their important information in an external hard drive as no one can access them. The information can be about their business or personal life. You'd be pretty gutted when your Windows 10 refuses to accept WD my passport. It is indeed the point of concern and can make anybody extremely disappointed. You can surely take many steps to solve this issue, but every step you take may turn out to be missed or hit for you. Luckily, you can get rid of this unwanted situation after reading this guide as we'll explore appropriate solutions to your issue.
Part 1: Reasons for WD Passport Not Showing Up 
There are so many reasons that can cause "WD passport not showing up Windows 10"chaos.
Here are some major reasons:
A damaged USB hub or faulted USB cable can cause the issue.
You may face the issue if you don't assign a drive letter to a WD passport drive.
Outdated WD drive driver might be causing the chaos you're struggling with.
Faulty Universal USB controllers can also be the culprits behind the whole fuss.
Part 2: How to Fix WD Passport Not Showing Up? 
Solution 1: Plug WD passport into another USB port 
You can try changing the port to prevent the "WD passport not showing up" problem. Sometimes, the port gets damaged and ends up causing the issue you're currently facing.
Here's how to change your port.
Step 1: After taking out the WD passport, you'll need to clean other ports you're looking to use.
Step 2: Now, you'll need to plug your hard drive to port and check whether this tricks or not.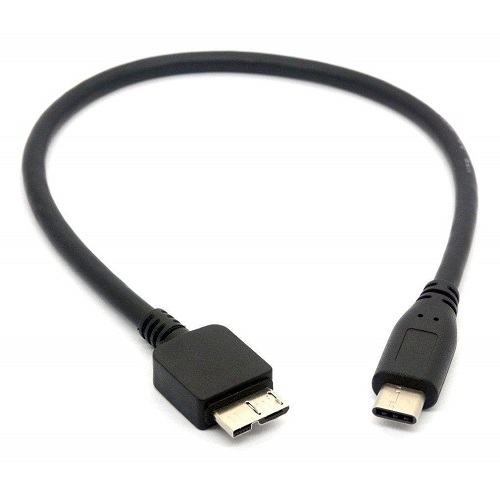 Solution 2: Replace the USB cable with a spare one 
If the "WD passport not showing up Windows 10" problem persists, you can try changing your USB despite changing the port. Sometimes, the USB cables become a fault, and your PC denies detecting it.
After changing your USB, you need to try if your PC detects the WD my passport. If it doesn't detect, you need to move on to the next solution.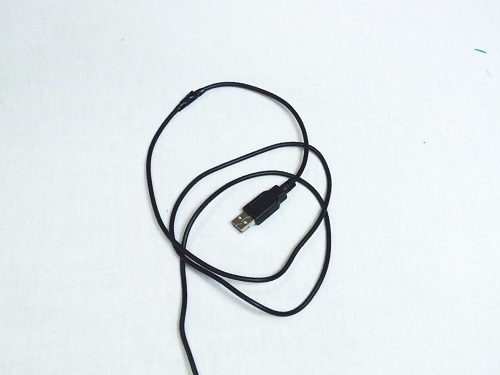 Solution 3: Run Device and Hardware Troubleshooter
If you're still struggling with the same issue, you can try opening and running Hard and Device Troubleshooter. Doing so helps you detect any issue that is the main culprit behind the fuss.
For this, you can navigate to start search and access the hard and device troubleshooter. Moreover, you can find the tool through Windows 10 settings troubleshooter page.
Solution 4:Update USB controller and WD my passport external hard drive
Another thing that might help you get rid of the "WD passport not showing up'' is updating the USB controller or WD, My passport drivers.
Remember, updating your device drivers will always help you fix the minor issues that your computer tends to face. After updating your drivers, you'll be able to fix the issue you're facing.
Solution 5:Change your WD drive letter and path
You can make your Windows 10 detect WD passport by changing path and drive letters.
Follow the guide below to do it.
Step 1: Hit the "Ok" button after entering "diskmhmt.msc" in run.
Step 2: Now, you'll need to choose Change Drive Letter and Paths icon after hitting the WD passport on the disk management.
Step 3: You can assign a new drive later after clicking the "Add" option. Later, you'll need to select a new driver letter pressing "Assign the following drive letter." Now, all you need to do is to hit OK and restart your computer.
Solution 6:Check the disk file system
If you haven't found the method useful, there might be some issues with your disk's file system. Sometimes, WD my passport hard drive, gets damaged, which might end up causing the issue you're currently having.
Solution 7: Remove and reinstall the USB controller on your WD hard drive
USB controller plays a pretty important role in connecting your system with USB drives. However, if you find that the USB controller isn't properly installed, you'll need to remove and reinstall it again. Doing so at times can help you eliminate the "WD passport not recognized'' problem.
After navigating to the device manager and expanding the Universal Bus controller option, you can find the USB controller.
After finding the controller, you can uninstall it and then restart your computer to see how it goes.
Solution 8: Run anti-virus software
If neither of the methods mentioned above helped your cause, you'd need to run Anti-virus. Doing so can help you scan the virus on your PC.
Part 3: How to Recover Data from Windows with "WD Passport Not Showing Up" Error?
Luckily, you can recover data from your unrecognized WD passport by hiring the mind-blowing services of Tenorshare 4DDiG. It is a pretty professional third-party tool that allows you to put things in order with minimal effort.
Surprisingly, 4DDiG supports 1000+ devices, meaning you can recover data from multiple data without any fuss.
Surprisingly, you can download this tool without paying any penny as it offers a free download facility.
Features
Tenorshare 4DDiG allows you to recover data from an SD card, USB flash disk, laptop/PC, internal & external devices.
It helps you to access 1000+ files types, including audio, documents, photos, and videos.
4DDiG enables you to recover data files lost due to formatting, accidental deletion, virus attack, crashed system, corruption, and so on.
It comes with a pretty slick user interface, making your experience incredible.
Steps of recovery data using Tenorshare 4DDiG
Select the External Hard Device

First of all, you'll need to download and install the 4DDiG data recovery tool on your Windows 10. Later, you'll need to connect the wd passport hard drive to your computer. Next, you'll need to hit the external hard disk and click Scan to proceed ahead.

Scan the External Hard Device

4DDiG will start scanning the drive and you can pause or stop the process during the scanning process if you've found the files you've looking for.

However, if you're still unable to detect your files, you can go for the Deep Scan option to improve the things you've been working on. After scanning your files, you can preview them.

Preview and Recover Files

Since you've previewed the files, you can import them to a secure place on your computer.
Part 4: WD Passport Not Showing Up FAQS  
1. How do I fix my WD external hard drive not showing up on my computer?
If you're unable to see WD hard drive on the computer, you can try following the solutions we've listed above. For instance, you can change the port or USB cable to see how it works. Moreover, you can ask run Anti-virus to try scanning the virus that might be causing the whole fuss.
2. Why can't I see my WD Passport?
If you're unable to make your PC detect a WD external hard drive, there can be some major reasons. A damaged use cable or corrupted file can be the lone reason for the misery you've been dealing with.
3. How do I get my computer to recognize My Passport hard drive?
You can try removing and reinstalling the USB controller to check whether doing so helps you see WD hard drive or not.
Conclusion
This guide should help you fix the "WD passport not showing up" issue as we've reviewed the reliable solutions here. However, if you still can't see a WD passport on your PC, you can acquire the services of Tenorshare 4DDiG, as it allows you to recover data from an unrecognized WD passport. We highly recommend 4DDiG software as it has more options than other data recovery tools.