Computer enthusiasts always like to compare SSDs to HDDs, and we have many locations to choose from when it comes to storing data on our computers. However, we must first decide whether we want to store our data in a traditional hard disk drive (HDD) or a solid-state drive (SSD). When my computer became very slow, my tech-expert friend suggests replacing the HDD with the SDD. He helped me with the procedure and the computer is now actually faster than before. But what about their longevity? Therefore, Understanding SSD VS HDD lifespan is as important as comprehending any other difference between them. So, in this article, We will give you a better understanding of the detailed guide about SSD vs HDD from comparing SSD vs HDD in terms of lifespan, dimensions, weight, price and so on.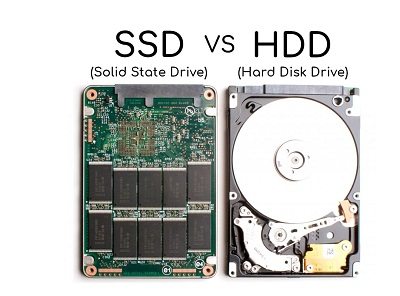 Part 1: SSD and HDD Overview
Both HDD and SSD are memory drivers, but the first is an electromechanical rotating device with moving parts (for example, there is a moving printhead that writes and overwrites the data on the rotating disk); the SSD, instead, is a solid-state memory made of microchips.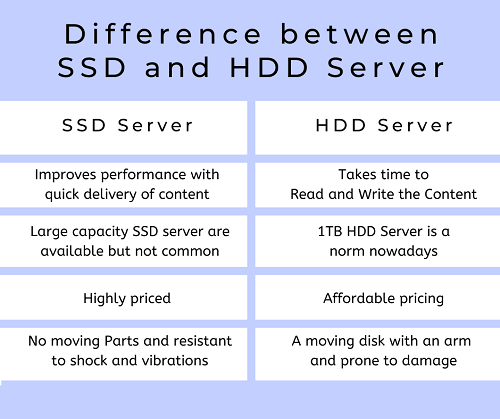 From the users' point of view, nothing changes: you have, in both cases, a drive that can store your data, and provide them to you when you need them, so that you can edit them, deleted them, copy them, or do anything you like with them. When it comes to SSD use, the only difference you'd experience compared to an HDD is the speed. An SSD external hard drive is faster, and any computer with an SSD is faster than one with HDD.
Part 2: Which One Is The Best: SSD or HDD?
When comparing SSD life vs HDD and their performance, SSD is often considered the best option: SSD lifespan VS HDD is longer, and SSD is faster. SSD has many advantages when compared to HDD (see dedicated paragraph). Whether you have an external or internal storage unit, the use is a lot faster. Whenever you need to retrieve a file, edit it, copy it, or move it, you'll be able to do it more quickly. This is the main reason why SSDs are considered better than HDDs. However, SSDs have the important disadvantage of being more expensive than HDDs; for this reason, if you don't need them for professional use, you can still opt for an HDD.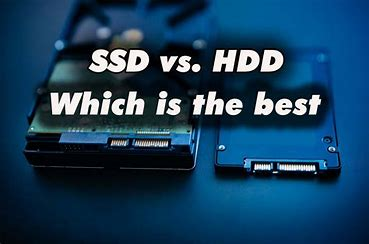 Part 3: How to Recover Lost Data from HDD and SSD?
If HHDs and SSDs have something in common is that both of them can be subject to data loss. For this reason, one of the main tips we can provide in an article like this is how you can recover lost data from HDD and SSD. We are recommending, in particular, a software tool that you can use with both HDD and SSD, other than any other external memory device, like a USB key or an SD Card. This way, with one tool you can recover data from all your memories: the tool is called Tenorshare 4DDiG. Tenorshare 4DDiG is software designed specifically to help users recover lost data. It is also focused on providing the easiest procedure possible so that any user, even the most unfamiliar with software and computers, can save their data from definitive cancellation. Moving in the direction of simplicity and ease of use, the tool has been updated so that now its use is even easier:
Recover data from multiple devices, such as internal and external devices (USB flash drives/SD cards/Digital camera, etc).
Supports recovery of more than 1000 file types, including photos, videos, documents, and so on.
Select the file types and the scanning starts automatically.
Available for both Windows and Mac.
100% secure, no virus and ads
How to restore data from HDD or SSD with Tenorshare 4DDiG: a step-by-step guide
Connect the HDD/SSD and select disk unit to scan

As you launch the program, you are provided with an interface where you can select the unity that you want to restore. Since HDD and SDD can be internal or external memory drives, pay attention to selecting the right one.

Scan the HDD/SSD

Now it's time to search the unit for lost and recoverable files. Here you can:
Select All Files, and all the available files will be retrieved
Select only the file types you want to recover.
Once you have made your selection, you will need to take a moment to wait for the scanning process to complete.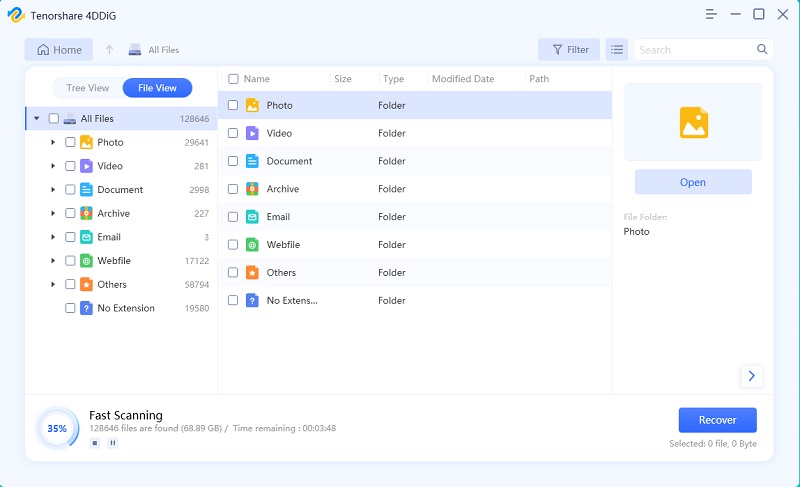 Preview and Recover your files
You are now provided with a preview of all the retrieved files. You can select only the ones you want to restore or all of them. Click "Recover", and the scanning process begins, wait patiently for a moment. You've now recovered your lost files!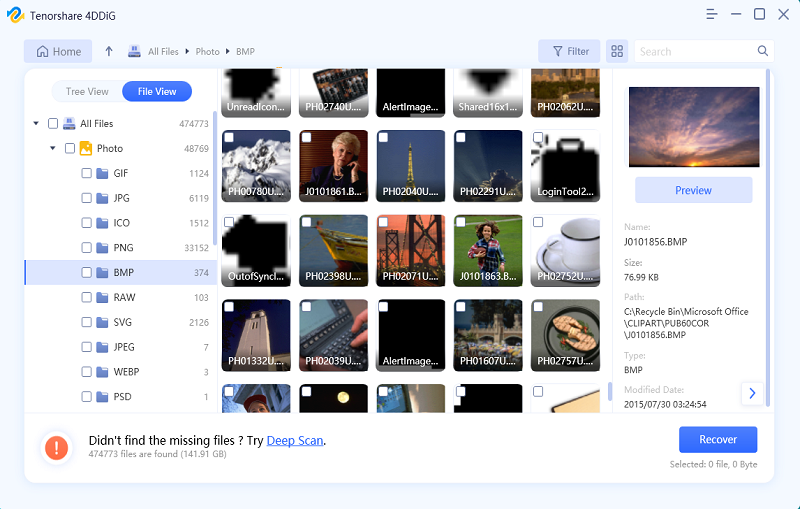 Part 4: What are The Differences Between SSD and HDD?
Do SSD last longer than HDD? Are SDDs faster? Both answers are yes, but there are more factors to consider.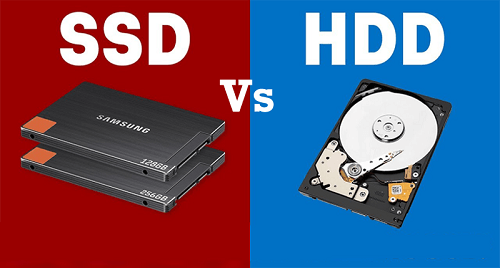 1. Hard disk vs SSD life
Comparing SSD vs HDD longevity, SSDs usually last longer because they don't have mechanical and moving parts that are more subject to damage and wear.
2. HDD VS SSD Dimensions
SSDs are a lot smaller than HDDs. When they are internal units, they can leave space for other components. When they are external, they are more convenient to bring around with you.
3. HDD VS SSD Weight
SSDs are lighter: when internal, they provide lighter laptops, when external they are more convenient to bring in a bag or backpack.
4. HDD VS SSD Price
SSDs are far more expensive than HDDs. This is why, if you don't need fast performances if you don't need to bring external disks around with you, HDDs are still a valid option.
SSD VS HDD lifespan FAQs
1. What lasts longer SSD or HDD?
SSD usually last longer because they don't have mechanical parts.
2. Does an SSD have a shorter lifespan than an HDD?
This is usually not true. If you store your SSD units correctly (no humidity, no crashes, no high temperature) they'll last longer than HDDs.
3. How long is an SSD lifespan?
SSD units don't last forever, they have a 10 years lifespan (approximately).
4. Does HDD have a longer lifespan?
Modern HDD units have a longer lifespan than older ones, but it's still shorter than SSDs.
Summary
As we've seen, if you need to pick the best data storage device for you, SSD or HDD, a lifespan comparison isn't enough. You also need to compare their performance, size and price. But no matter which storage device you choose, data loss will happen. Fortunately, Tenorshare 4DDiG will be there to get your data back!