Are you looking for ways to format a hard drive on Mac and Windows? There should be some ways to format an external drive for both Mac and PC. After reading this guide, you will learn how to format internal and external hard drive for both Mac and Windows PC. You can choose to format the whole disk as exFAT/FAT or create two separate partitions of HFS+ and NTFS. Though the default hard disk formatting of Windows and Mac is different, you will eventually understand the best file system and the best format for your Mac and PC. More importantly, you will know how to make hard drives compatible with macOS and Windows. Formatting is also needed when you want to sell your system and get rid of the data preserved in the hard drive.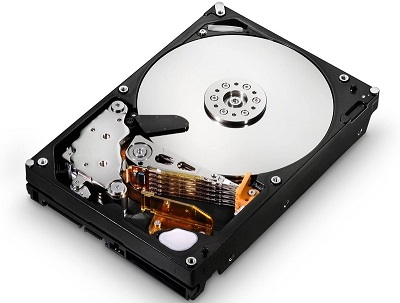 Part 1: Why Should We Format Hard Drives?
Formatting internal and external hard drives means erasing all the data stored to make it empty in one go. Therefore, before you format the hard drive for mac and pc, do not forget to get a backup of your valuable data. Then, formatting hard drives for mac and pc, you will get the below-mentioned benefits.
It will help you eliminate any delicate data from your hard drive so that the other user can't access it.
If you are running low on space. Format the disk and store new data easily.
Suppose the hard drive has been corrupted by a virus. In that case, you can format it entirely to get rid of the malware.
By formatting a partition, you can manage your Mac and PC storage and consolidate the free space with another division.
Formatting will defragment the disk so that you reform the wasted space on the storage section.
Formatting your hard drive can also resolve any disk issue.
More importantly, formatting the disk will allow you to reassign a file system and make it compatible with Mac and PC.
Part 2: What File System Should We Use When Formatting Hard Drive?
Over time, more than a hundred different file systems and formats have been developed for Mac and PC hard drives. First, though, here are some of the most commonly used and compatible formats.
exFAT: This file system is developed by Microsoft, and It stands for Extended File Allocation Table. The file system is mainly used to allocate space on external storage units like USB drives or SD cards.
NTFS: It is the standard format for the native hard drive of the system also developed by Microsoft. It stands for The New Technology File System. It is capable of numerous modern memory allocation techniques.
FAT32: The File Allocation Table format is compatible with both Mac and Windows. It is used to store data and has a capacity of more than 32 GB.
APFS: The Apple File System is the new technique for macOS, iOS, tvOS, and watchOS. It is a replacement for the old HFS+ system developed by Apple that provides high-end encryption.
There are different kinds of file systems that your hard drive can support.
Select the partition or the external disk.
Right-click on it.
Select "Properties."

Go to the "General" tab to check the details about the disk's file system.
Part 3: How to Format Internal or External Hard Drive on Mac?
The operating system of Mac gives us an option to format the hard drives for Mac and Windows. Moreover, the operating system has a built-in tool called Disk Utility. It helps in erasing a hard drive, creating new partitions, and repairing the disk for both internal and external. Follow the steps below to format the hard drive in Mac:
To begin formatting, go to Finder > Applications > Utilities
View all the available tools and features.

Launch the Disk Utility application.

Go to the left panel and pick the disk you want to format. Once you select the disk, you can view details on the right side.

First, you have to choose the "Erase" option from the toolbar.

Clicking the erase option will pop up a small display screen to select the partition scheme and define its file format.
Now you click on the "Erase" button to confirm your selection, and Mac will format the selected disk.
Part 4: How to Format Internal or External Hard Drive on Windows?
Almost every operating system version provides a dedicated solution to format the hard drive and external storage units. You can manage the internal partitions, create new ones, and merge them. If your Mac or Windows has a Windows OS installed, then you can easily manage it. Here's how to format a hard drive on your Windows PC.
How to format the internal hard drive on Windows?
Click Start Menu.

Go to the Disk Management tool on your Windows.

Another window will be open on your screen. It will give you all the partition options to format.
Select a partition and right-click it.

Choose the "Format" option to continue.

The formatting wizard will open. Select the file system you want to convert, like NTFS, exFAT, etc.

Here you can also allocate it to a suitable size or label. Else, format it by enabling the appropriate option.

Click on the "Format" or "Yes" button when you get a confirmation prompt. The disk will be formatted in a few seconds.
How to format the external hard drive on Windows?
It is simple to format external devices on Windows as well.
Right-click on the SD card, pen drive, or any other external drive icon from My Computer.
Click on the "Format" option.

Select the file type and then formatting option and hit the start button to format the disk.
Part 5: How to Recover Data from Formatted Hard Drive on Mac or Windows?
If you've lost your data after you formatted your hard drive of both internal and external on Mac and PC, Tenorshare 4DDIG Mac is the most efficient and practical recovery software, significantly recovering formatted macOS and Windows files. Also, this powerful software is capable to recover any deleted or corrupted files from Mac and Windows. 4DDiG supports both Win and Mac, here we take the Mac version as an example. You can download it for free from the website.
FREE DOWNLOAD
Secure Download
FREE DOWNLOAD
Secure Download
Download 4DDiG and Select Location to Scan

To start the process, you need to install the software in your system first and then open it. You can select any location, either your hard drive or the external storage device.

Scan and Preview Lost Files

After taping on "Scan", it will take some time for Tenorshare 4DDiG to scan out for all the files from the selected location. When the scanning is done, it will show you a report where you can preview all the files that can be recovered. You can also click and preview the individual files for more details.

Select Data to Recover

Now select all those files that you want to recover and then click on the "Recover" button to recover data from the hard drive. For the safe side, do not save the file on the previous site as it may cause a permanent data loss.
Frequently Asked Questions
Q1. What does it mean to format a hard drive?
Formatting means erasing all the existing data on your hard drive.
Q2. Is it bad to format a hard drive?
Occasionally, formatting the hard drive is not harmful. However, repetitive format attempts could cause the disk to get damaged and shorten its life.
Q3. What is the best format for a hard drive?
The standard process is the best to format the hard drive instead of a quick one. It will save empty space on your system and avoid disk fragmentation.
Conclusion:
Now you know how to format a hard drive. Either you format the hard drive for Mac or Windows 10 internal or external. You can do it like a pro by using this guide a pro, without facing any trouble. The guide has also included a solution to recover data from a formatted hard drive. So whether you accidentally formatted a drive or did it to get more space. You just need to use the 4DDiG Mac Data Recovery tool to recover formatted files and folders. An extraordinary recovery tool for Mac and Windows. Stop fearing the loss of data due to formatting. You can recover it any time using 4DDiG.