How to change boot drive Windows 10?

My computer is a Dell Precision M6600 with NVIDIA graphics. When I booted up Windows 10 from the original DVD, I discovered that the system setup had been altered. The SSD has been designated as the boot disc, and the HDD on which Windows 10 was loaded has been designated as drive E. I was not able to change the boot drive to the HDD and start from there. Do you have any suggestions?
Users may need to replace their boot drive on occasion, but not everyone knows how to change boot drive windows 10. Although changing the boot device using your computer's firmware is the most popular technique, it is essential to note that it is not the only one. Some installation, diagnostic, and recovery tools may need changing the boot drive. In this post, I'll explain all you need to know about changing the boot device in only a few minutes.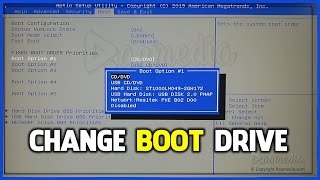 Part 1: What is a Boot Drive?
The operating system for starting a computer is stored on a boot drive, a physical device. A hard drive, a floppy disc drive, a CD-ROM drive, a DVD drive, or a USB flash drive are all storage devices. The most prevalent type of boot drive is a hard disc. When you buy a new computer, it comes with an operating system pre-installed on the hard drive, which you may use right away.
Part 2: Why Should I Change the Boot Drive Window 10?
Users generally need to change the boot drive after using a computer for a long time. In other words, people want to replace the system disc with a new one, and they frequently do so for one of the following reasons:
They wish to upgrade the boot drive to a new SSD to improve performance.
Their current boot drive is complete, and they require a larger one.
They have noticed indicators of the hard drive failing and intend to repair their boot drive before it becomes damaged.
Most ordinary users may find it tough to swap boot discs independently, especially if it is their first time. Don't worry if you're one of them. The following sections contain a full tutorial on how to change the boot drive.
Part 3: How to Change Boot Drive Windows 10?
Fix 1: Change the Boot Drive via System Configuration
You can modify your boot drives in your System Configuration by going to your BIOS settings or UEFI firmware, which you can reach by pressing a function key (F1, F2, F3,...), ESC, or DEL. Now that you've logged in, follow the steps below:
Step 1: Go to Startup with your arrow keys (or "Boot" in some cases).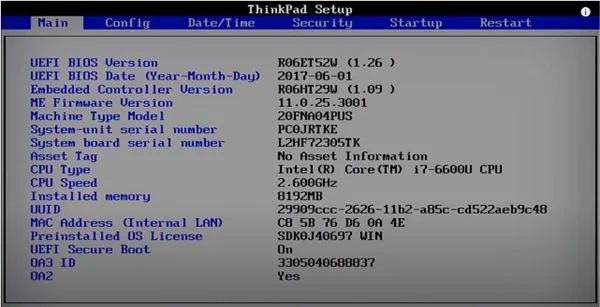 Step 2: To access the "Boot" submenu, press "Enter."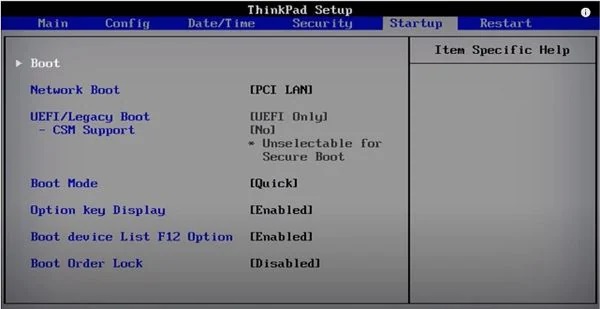 Step 3: To pick discs or drives, use the arrow keys to navigate. To move the gadget up, press the "+" key, and to move it down, press the "-" key.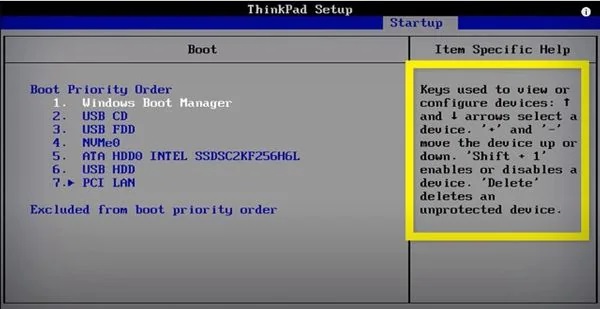 Step 4: To save your settings, press the "F10" key once you've done ordering boot devices. Then, to confirm the process and quit, pick "Yes" and click "Enter." Your computer will now start up with the device you choose.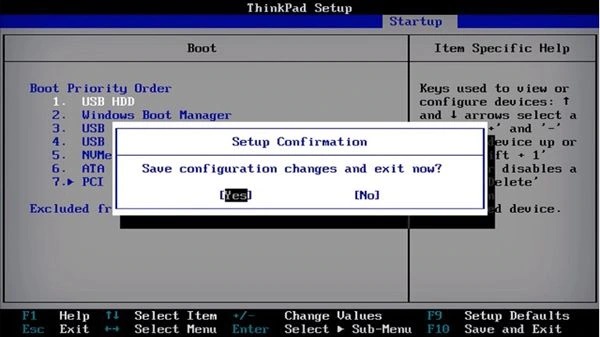 Fix 2: Windows 10 Change Boot Drive via Advanced Options
There is another option to access your UEFI firmware if you cannot use the keys. You can get UEFI firmware via Advanced Options by doing the following steps:
Step 1: Click the gear icon in the Windows menu to access settings.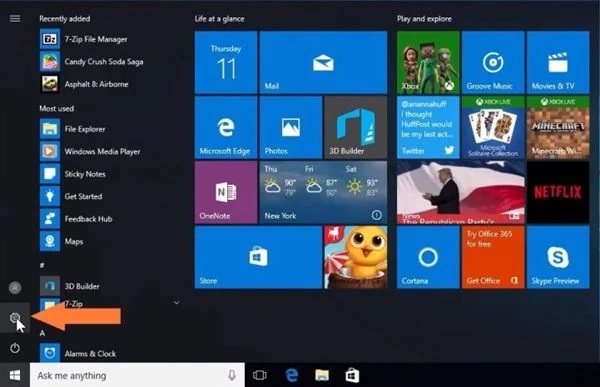 Step 2: In the Windows Settings panel, select "Update & Security."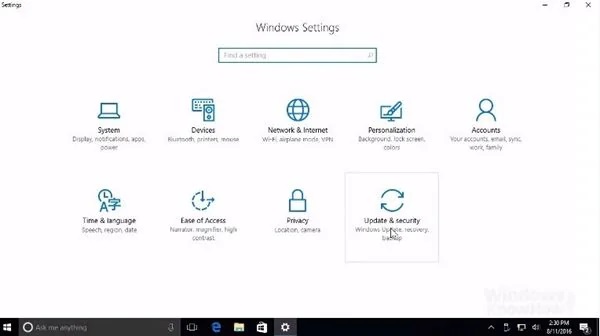 Step 3: In this box, select "Recovery" from the left-hand menu, then "Restart now." Your computer will restart right away.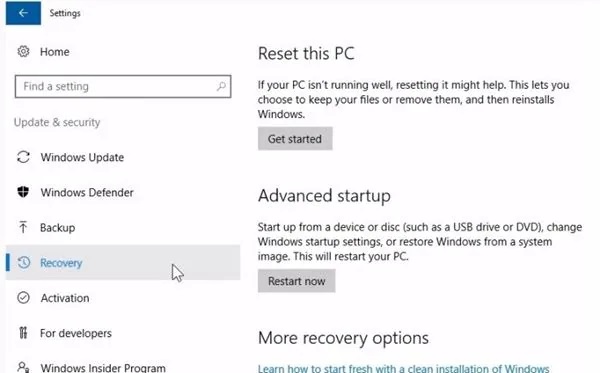 Step 4: Now pick "Troubleshoot," then "Advanced options," and lastly, "UEFI Firmware Settings" from the drop-down menu.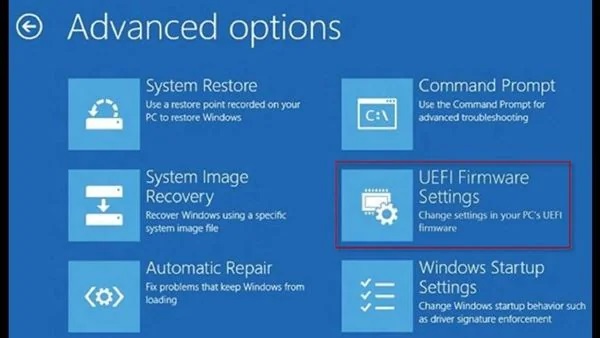 Part 4: How to Recover Lost Data after Changing Boot Drive Windows 10?
If you changed the boot disc for some reason, such as installing Windows or wiping some material with malware, you should remember to make a backup. It is something that is often forgotten or overlooked. There is always a solution for how to change boot drive windows 10; this is Tenorshare 4DDiG, dependable, professional, and safe software that will help you recover your files even if your drive has been formatted.
Some highlights of the 4DDiG data recovery include:
For All Scenarios, an All-in-One Solution for Data Recovery and Repair.
Data can be recovered from a laptop/PC, internal and external hard drives, USB flash drives, SD cards, and other storage devices.
1000+ file kinds can be recovered, including photographs, movies, documents, and audio.
Recover files deleted by accident, formatting, partition loss, corruption, system crash, virus assault, and other causes.
Select a Location

Launch the 4DDiG app and select the drive from where your data was lost or formatted. Click on 'Scan'. You can also choose target file types from the upper-right corner before the scanning.

Scan the Drive

The scan will now begin and it will start listing all the deleted or lost files on your drive.

Preview and Recover Files

Once the scanning process is complete, preview and save the files you want on your computer by clicking on 'Recover'.
Boot Drive FAQs
1. How do I change the default boot drive in Windows 10?
Using Startup Options, you can change the default boot menu.
Step 1: Click the Change defaults or choose the other choices to link at the bottom of the boot loader menu.
Step 2: On the next page, select a default operating system.
Step 3: Select the boot drive you want to use as the default boot entry on the next page.
2. How do I change the boot order in Windows 10 without BIOS?
Step 1: Toggle to the Boot Tab.
Step 2: Here you'll find Boot Priority, which displays a list of connected hard drives, CD/DVD ROM drives, and USB drives if any are present.
Step 3: Use the arrow keys or the + – keys on your keyboard to modify the order.
Step 4: Exit and save.
3. Can I change the boot drive in BIOS?
Yes, you can change the boot order in the BIOS settings menu's Advanced tab. To change the boot order on most PCs, restart or turn on the computer. To access the BIOS settings menu, hit the f10 key when the display is blank.
Summary
Changing your boot drive in gives you many advantages to being ready to perform some definitive and essential processes so that your computer can still function; However, many applications are often restricted without using your OS, so bootable programs are often enough to repair benefit to your PC. If you're in doubt how to change the boot drive in Windows 10, don't worry. This post has a comprehensive guide. Tenorshare 4DDiG can be used if you have lost all of your data during the process. It is a straightforward but user-friendly program that will assist you in restoring your lost data.