Data loss is becoming more prevalent as SSDs become more widely used. It can be quite frustrating to lose important data from your SSD, whether it was done intentionally or due to a hardware malfunction. It can be extremely upsetting to consider permanently losing essential files and documents. There is, however, a ray of light in the form of third-party ssd drive recovery (free) solutions that are made especially to assist you in recovering your priceless data. When rescuing files from SSDs, these tools are a lifeline.
Choosing the best SSD data recovery tool can be daunting due to the abundance of options on the market. Unfortunately, traditional data recovery methods are ineffective because SSDs are constructed differently than normal hard drives.
So the last thing you want to do is spend time and energy on a tool that doesn't produce the outcomes you're looking for. Therefore, finding the best free ssd data recovery software that matches your unique needs is essential.
Throughout this tutorial, we'll go over all the factors you should consider while picking a dependable free ssd recovery software. We will guide you through the major elements affecting an SSD data recovery solution's effectiveness, from compatibility and user-friendliness to scanning capabilities and file types supported.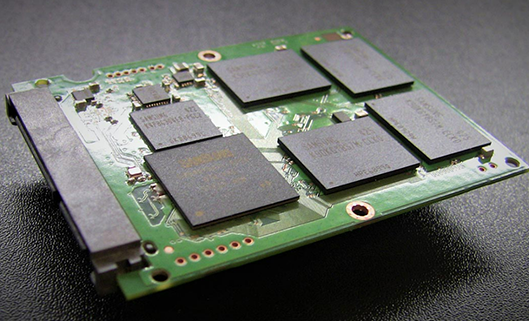 Part 1: What's SSD Drive Recovery
In our tech-filled world, solid-state drives have transformed how we store and access our digital stuff. They're fast and dependable, so it's no surprise that people and organizations turn to them. But even though they have a lot of advantages, SSDs aren't invincible when it comes to data loss. Whether it's accidental erasing, formatting issues, or major hardware malfunctions, losing important data from an SSD can be heartbreaking.
There is a possibility to recover lost data from SSDs with the process of SSD drive recovery. This method can bring back your digital world by using advanced techniques and specialized software to regain valuable files that were considered lost forever using best free ssd data recovery software.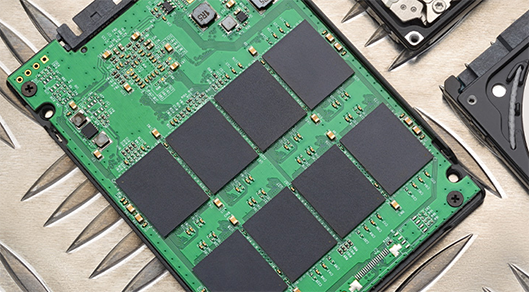 Part 2: Why You Need to Perform SSD Data Recovery
It is essential to comprehend the significance of SSD data recovery to ensure the preservation and security of our priceless data. It is crucial to do SSD data recovery for several reasons.
Careless deletion or formatting
Virus attacks or infection
Partition loss on the SSD drive
System failure
SSD drive damage
Part 3: Is There Any Free SSD Recovery Software?
Several free SSD recovery software alternatives are available to assist you in recovering your lost data. These software solutions are intended to scan your SSD for deleted or inaccessible files. However, while ssd data recovery software free might be useful, certain limitations and potential risks exist.
There may be limitations to the quantity of data that can be recovered or the file formats supported by free SSD recovery software. Furthermore, depending on the degree of the data loss and the exact circumstances of your SSD, the success of the recovery method may vary.
4DDiG Data Recovery is a ssd data recovery software free download that comes highly recommended. It is dependable, user-friendly software with a free edition and basic recovery features. It can thoroughly scan your SSD and recover a variety of files kinds, including documents, photographs, movies, and more. If your data loss issue is complicated or you require advanced recovery alternatives, seek professional data recovery services or premium software solutions that provide complete functionality and assistance.
Part 4: How to Download and Use Free SSD Data Recovery Software
Even if you take every care to minimize data loss issues, you may encounter them occasionally. A third-party SSD drive recovery tool is available to assist you. For this task, Free 4DDiG Windows Data Recovery is best free ssd data recovery software. With its advanced data recovery capabilities, this SSD recovery application can recover files from a formatted SSD for free in even the most difficult data loss scenarios.
It allows you to recover files from SSD drives, unformats SSD drives, and perform SSD disc RAW recovery, among other things. Furthermore, its basic features can assist all computer users in completing SSD data recovery to rescue their files in simple steps. There is no requirement for professional or technical knowledge.
Recover data from laptop/PC, internal & external drive, SD card, USB flash disk, etc.
Recover deleted documents, photos, videos from NAS storage.
Recover 1000+ file types including photos, videos, documents, and audio.
File types including JPG, BMP, GIF, PSD AVI, MOV,MP4, M4V and all other types.
Recover files lost due to accidental deletion, formatting, lost partition, corruption, crashed system, virus-attack, and so on.
Dowload and install 4DDiG on computer, launch the program, select the local disk and click the scan to start the data recovery process.
After the scanning process finish, you will see the scanned out files listing on the interface. There are categories like Deleted Files, Existing Files, Lost Location, RAW Files, and Tag Files under the Tree View. You can also switch to File View to check file types such as Photo, Video, Document, Audio, Email, and others.
Now just select the files that you want to recover and click on "Recover". After choose the location to store the recover data, the whole data recovery process is done.
Part 5: What Should You Consider to Choose Free SSD Recovery Software?
With so many possibilities, making a decision is difficult. The following are key factors to consider when selecting free ssd data recovery software.
Security & Protection
It is one of the most crucial considerations while selecting SSD data recovery software. A good SSD data recovery software follows all security and protection procedures to safeguard the integrity of your professional and personal data. In summary, we recommend that you select software that is 100% secure and safe.
Performance & Versatility


The SSD recovery tool's performance indicates its effectiveness in recovering data. When retrieving data, a decent SSD data recovery program should be simple to use, efficient, and quick. Given this, the most important aspect of data recovery is how well the software operates when used

Furthermore, effective SSD data recovery software should be adaptable enough to recover various file types under various data loss conditions, such as images, movies, documents, audio, and so on.

Speed
A good SSD card recovery tool's recovery process should not be too slow, spending a lot of your time. The tool should be fast enough to assist you in recovering your desired data on time. In terms of scanning and recovering data, different software has varying speeds. Remember that speed has nothing to do with the number of files you will recover.
File Preview
A good SSD data recovery program should allow you to see your recoverable files before beginning the retrieval process. It assures that you will recover the desired ones. As a result, a good SSD data recovery application should provide a preview option to help you save time and effort in locating the target files you want to restore.
Reliability
A good SSD recovery program ensures a successful recovery. So, when selecting SSD data recovery software, look for software that guarantees data recovery from the SSD device.
Tech Support


You never know when you'll encounter an issue while utilizing SSD recovery software. As a result, a decent SSD data recovery solution should provide regular updates and a 24-hour online tech support system. It must address all of your immediate questions and needs in real time.
Part 6: How Much Does SSD Data Recovery Usuallly Cost?
The cost of SSD data recovery can vary based on several factors, including the severity of the data loss, the complexity of the recovery method, the recovery service provider's experience, and the unique requirements of the case.
Due to the complexity of SSD technology and the specialized instruments and procedures necessary for the recovery process, the cost of SSD data recovery is generally higher than that of standard hard drive data recovery. SSD data recovery might start from $500 and surge to $3500 on average.
Conclusion
When you lose critical data from an SSD drive, it's a major disaster. Fortunately, you no longer have to be concerned about losing important data on your SSD device. Follow the best free ssd data recovery software guide above to safeguard and retrieve your contents. Free 4DDiG Windows Data Recovery is designed to recover data from SSD devices that have been completely lost, formatted, or corrupted in Windows. With free ssd data recovery software 4DDiG, you can thoroughly scan your SSD and recover many file types, including documents, images, videos, and more. The software uses complex algorithms to hunt for and recover your lost data, giving you a high probability of success.