Is your Gmail not receiving emails? This could be due to many reasons such as low space, unstable internet connection, or you might be opening the wrong Gmail account. To help you receive emails, we've crafted this helpful resource. This article contains easy-to-implement methods and solutions that can be helpful in a number of ways. So let's get start!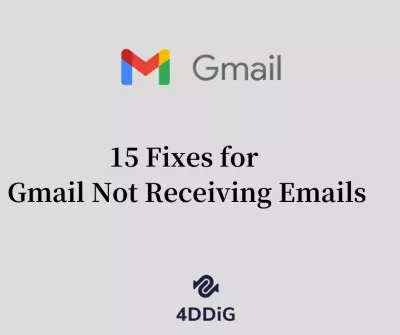 Part 1: Why Gmail Not Receiving Emails?
Are you wondering, why is my Gmail not receiving emails? See if you've got one of the following reasons to blame:
Unstable internet connection
Server outrage
There can be antivirus firewalls, filters, or low account storage
Problem with your web browser
Notifications are blocked in Gmail General Settings or browser settings
Part 2: How to Recover Deleted/Lost Email on Gmail?
There can be several circumstances under which a user loses his/her emails on Gmail. The most common is that the user might've accidentally deleted them or forwarded them to someone else. However, you may have lost your emails due to storage issues, that's why your Gmail not receiving emails. In any of the cases, you may have lost your data and you're curious to find it by any means. Tenorshare 4DDiG can help you recover your lost emails from Gmail. Tenorshare 4DDiG has a high data recovery rate and the best data security combination.
Why you should choose Tenorshare 4DDiG data recovery software to recover lost emails:
Easy using: within 3 clicks, and you get recover lost emails by yourselves
User friendly: full of user recovery tips which make users recovery process more convenient
Functional: support data recover from any devices, including SD card, USB, Flash Drive, external hard drives, digital camera, and so on
Powerful: support over 1000+ different types data recovery, be like word, excel, ppt, music, photos, and so on
Safety: 100% safe to use
If you're losing your important email data, you can perform the following steps to recover lost emails:
Download and install the Tenorshare 4DDiG on your PC. Then you need to select the Devices & Drives where you lost email. Hit the "Scan" button to move forward.
4DDiG will now start scanning the selected drive till it finds the targeted files that you want to recover. Under the Tree view, you'll be able to see different categories such as Tag Files, RAW files, Lost Location, Existing Files, and Deleted Files. You can also switch the File view to see file types such as Email, Audio, Document, Video, Photo, etc. Furthermore, you can use Filters to search a particular file. Filters are located on the life sidebar of the tool.
After getting the scan results, you're all set to preview and select the files that you want to recover. You need to save the files to a different location to prevent disk overwriting or permanent data loss.
Part 3: How to Fix Gmail Not Receiving Emails?
Fix 1: Check your Spam Email
Gmail automatically filters out your emails from a new sender to a spam folder. If you're wondering, why am I not receiving emails on Gmail? Then you need to check the Spam folder in the lift sidebar. You can select your email and click on the Move to the inbox or Report not spam button.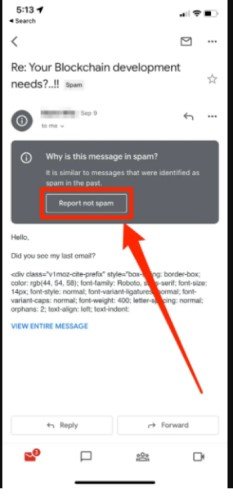 Fix 2: Check the Gmail Trash
Mostly, a single accidental or wrong click can easily move your important email to the trash. However, antivirus always deleted specific emails that look like viruses. You can check your Gmail trash for an important email to be received.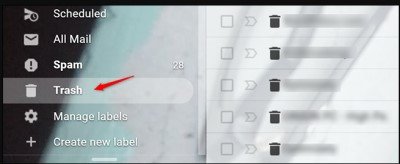 Fix 3: Send a Test Email to Yourself
The simplest way to troubleshoot the "email not receiving emails on phone" error is to send yourself an email. You need to send emails from other email services such as yahoo or outlook.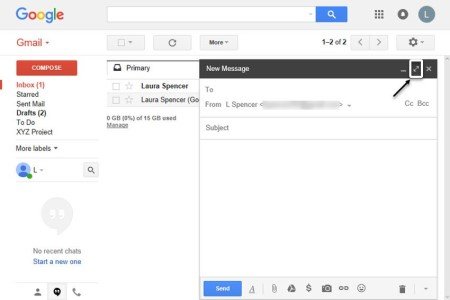 Fix 4: Contact Sender
If you're frustrated and keep asking, why am I not receiving emails on Gmail? Then you need to contact the sender. The email might be in the Sent Mail and Drafts. The sender has received the delivery error or bounce messages but is unaware of it.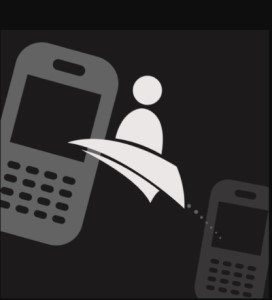 Fix 5: Make Sure you Have Enough Google Storage Space
Low storage issues often prevent new files and emails from making their place in Gmail. You need to clear your Google storage by deleting emails and large files. However, you can upgrade your storage plan to get more space.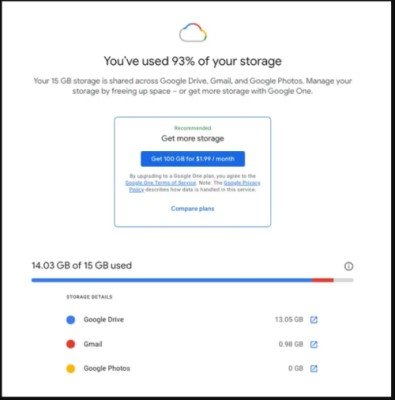 Fix 6: Check the Internet Connection
An unstable internet connection is always a problem for many users as their Gmail not receiving emails Android. You can test the internet speed on your device or any other device.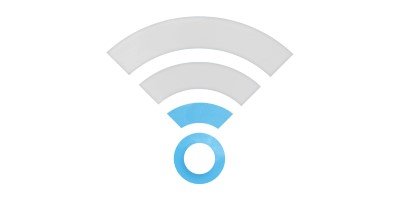 Fix 7: Make Sure Email Was Delivered to Google
You need to make sure whether the Email is delivered to Google, you can do this using the following easy steps:
Step 1: Sign in using Google Admin Console, open Homepage > Reports > Email Log Search > Select the date range from the list.
Step 2: Enter information in the search field and click on the Search button.
Step 3: Under Messages ID or Subject, click any email subject to see details and delivery status.

Fix 8: Try a Different Browser
If you're still wondering, why is my Gmail not receiving emails? Then try changing the web browser. You can open any of the supported browsers such as Firefox, Safari, Microsoft Edge, Google Chrome, etc.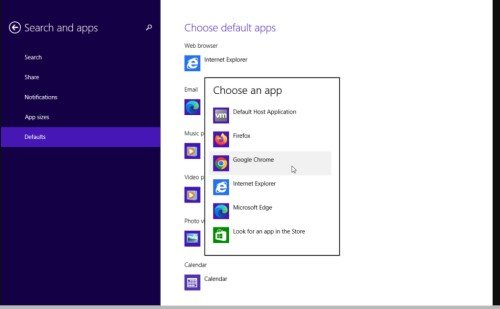 Fix 9: Remove Google Email Filters
Step 1: Open the Settings in your Google account. Now, click on the see all settings option to continue.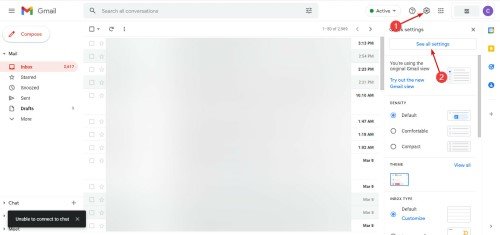 Step 2: Click on the Filters and Blocked Addresses to select all filters. Click on the Deleted button to remove all filters.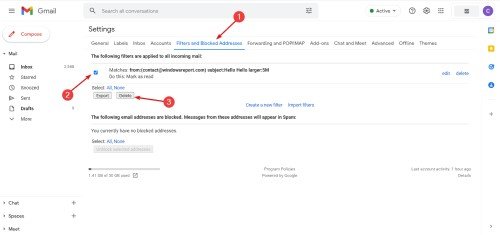 Fix 10: Turn Off FireWalls or Antivirus
Step 1: Right-click on the taskbar to open the Task Manager.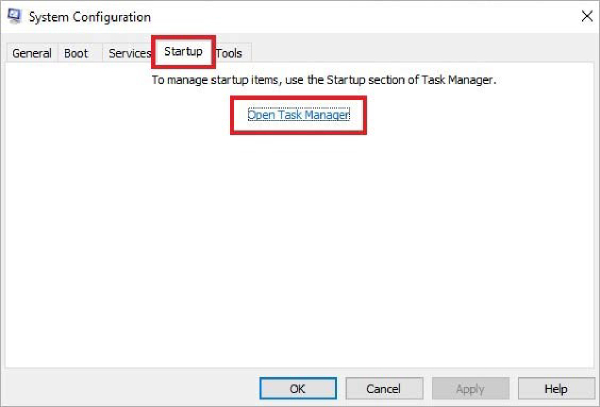 Step 2: Open the Startup tab and right-click on the antivirus option to disable it.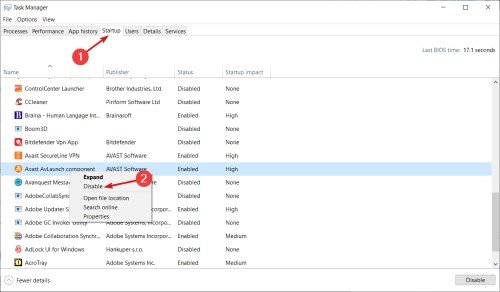 Fix 11: Make Sure you have Signed in on iPhone/Android Mail App Correctly
If your Gmail not receiving email on iPhone or android then it might be due to Mail App that isn't linked properly. You need to open Settings > Scroll down to Mail> Tap Accounts > Add Account. Now, you need to select the email provider, you're using. Once you've signed in, the Gmail account will be linked to your phone's Mail app.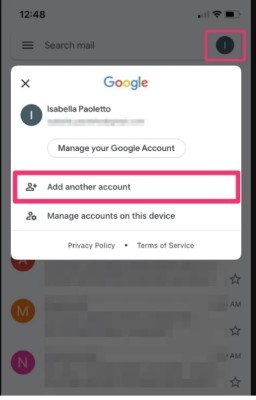 Fix 12: Update your Gmail App
Most often, unwanted bugs and other account issues restrain you from receiving emails. You can update your Gmail app through Google Play Store or App Store.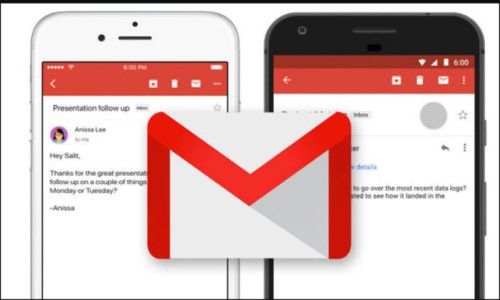 Fix 13: Check Gmail IMAP and POP Settings
You need to check whether IMAP and POP settings are working fine. You need to verify, they're on. Open the Forwarding and POP/IMAP page and scroll down to see if these options are enabled.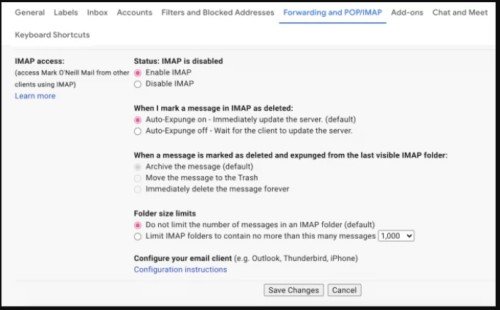 Fix 14: Make Sure Whether the Google Servers is Down
Rarely, Google servers go offline to fix bugs or for maintenance. You need to check Google's workspace status to know whether the Google servers are down. If it's so, we'll recommend you ask the sender to send you an email again.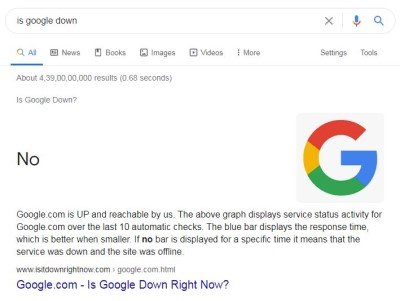 Fix 15: Contact the Google Support
If nothing works for you, you can always have an option to contact Google support. You can reach out to Google customer support and let them know that your Gmail not receiving emails.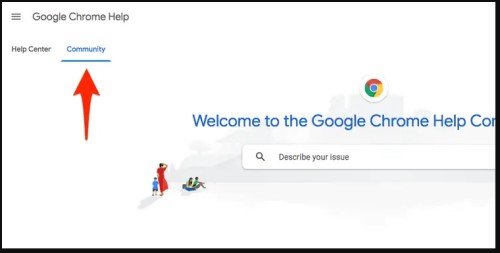 Conclusion
There can be several reasons why your Gmail not receiving emails. Most common include storage issues, Google servers being down, etc. This article has highlights different methods to resolve this issue. Beside, ifyou do lost important gmail, you can also free try Tenorshare 4DDiG data recovery software and see how it can help you recover different data formats within a few easy steps. If you still have question about gmail not receiving emails, free feel to leave your command below.