Question: What's the Best Alternative to Geek Squad Data Recovery?

"I took my Windows hard drive to Best Buy to try to recover deleted photos. Geek Squad was not able to retrieve photos. What else can I do?"
Data loss can be disastrous! Whether it's personal photos, precious memories, or important documents, data loss can seriously impact our lives. Fortunately, Geek Squad data recovery services are available to help recover lost data from all kinds of devices.
However, Geek Squad data recovery is too expensive, plus time taking processes which makes it only suitable for a small portion of people. Fortunately, there are better alternatives out there to recover deleted and lost data. Let's dive in to explore the best hard drive data recovery and much more.
Whether you're looking for a hard drive recovery service to retrieve lost files, photos, or documents, several online services offer competitive rates and quick turnaround. However, before that, let's dive into what Geek Squad Data Recovery offers so that you can compare the good and bad players in the market.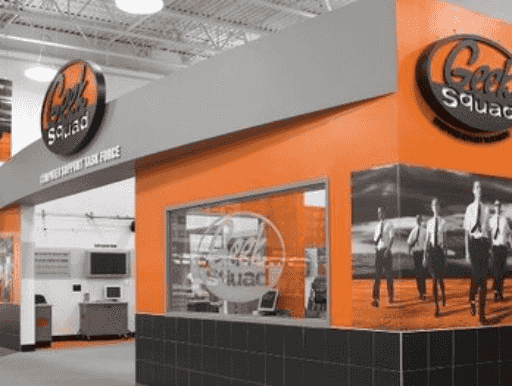 Part 1: All about Geek Squad Data Recovery
Geek Squad data recovery offers a wide range of services, including data retrieval from lost or deleted devices. These services are available for computers, laptops, tablets, phones, and other digital devices. Geek Squad professionals are experienced in restoring lost or corrupted data from virtually any device.
If someone happens to lose their data intentionally or accidentally, they'll need to book an appointment with the agent. The agent will thoroughly inspect the device to analyze the problem, costing a $49.99 service fee.
Based on the complexity of the problem, if the problem is diagnosed in the store by the agent, it'll be repaired locally, costing $200. Or, if the data recovery process is complex, such as the files are overwritten, it might need to be sent to the Geek's Lab for data recovery services, costing around $450.
Generally, such a costly service wouldn't be the first option for everyone until or unless the data is too precious. In such a scenario, some would look for a cheaper, less time-consuming - something through which they could try to recover the data by themselves.
Part 2: How Does Geek Squad Data Recovery Work?
If you want to know more about the Geek Squad, here are four simple steps you can follow to get Geek Squad Data Recovery services:
Book A Reservation - The first thing you need to do is book a reservation with the agent.
Once the reservation is booked, you'll need to bring your device to get it inspected by the agent. For the inspection and diagnosis of the problem, you'll need to pay $49.99.
After the diagnostic, the agent will tell you the possible solution to the problem and the estimated cost. If you proceed further from this step, your device will be sent to their Lab, "Geek Squad City".
The technicians will run different tests and specialized software on your device to recover the data. Once the data has been recovered, it'll be shipped to your address.
So, does Geek Squad do data recovery? Considering all the steps of data recovery from Geek Squad Data Recovery, and the cost, there are many much cheaper and much faster options available that anyone can try.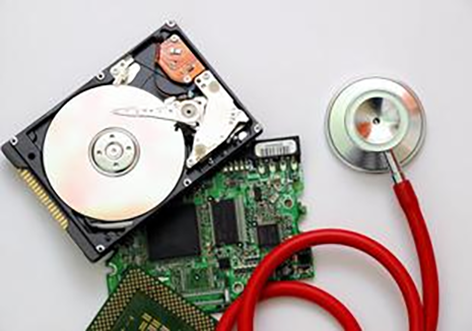 Part 3: What Is the Best Alternative for the Geek Squad Data Recovery?
Tenorshare 4DDiG data recovery software is an excellent alternative to Geek Squad Data Recovery and is the best hard drive recovery service available. This reliable software offers a quick, safe, and easy way to recover lost or deleted files from your computer, smartphone, SD cards, and USB flash drives without any complicated technical steps.
It's also highly recommended for restoring files like documents, photos, emails, audio & video files, and more. Tenorshare 4DDIG Data Recovery is easy to use, even for computer novices. It's a much more cost-effective solution than Geek Squad data recovery. You just need to install it on your computer and start the data recovery process, which doesn't require any technical knowledge.
It's intuitive, and a self-explanatory user interface allows one to recover deleted data with a one-click process. Furthermore, Tenorshare 4DDIG Data Recovery also offers 24/7 support, so if you have queries or any confusion while performing the data recovery operations, you can ask them.
Install Tenorshare 4DDiG

Download and launch Tenorshare 4DDIG Window Data Recovery on your Windows PC.

Select the Local Disk

From the Data Recovery tab, click on the local disk on your hard disk where the deleted Minecraft worlds were saved. It is more likely to be Local Disk(C:). After selecting the drive, click on the Start option.

Note: Instead of scanning all files, you can select the file type of Minecraft world to scan for that type of files only.

Select tThe Deleted Minecraft Files

4DDIG will scan the selected local disk and list the deleted files along with existing files. Go through the deleted files and select the files that are related to the deleted Minecraft worlds.
Part 4: Why Do You Need an Alternative to Geek Squad Data Recovery
Geek Squad Data Recovery offers great services, but considering the other options, it seems the least suitable. Here's what makes the Geek Squad Data recovery the deal breaker:
Slow Process
The process is quite slow, no matter what type of data recovery services you seek from Geek Squad Data Recovery. It starts with booking an appointment with the agent to inspect the device and then sending it to Geek Squad city for data recovery services. Moreover, it also includes customers to spare the time to see the agent and effort.
Expensive
Geek Squad Data Recovery is one of the most expensive services, even for conventional data recovery. Compared to it, there are hassle-free, less time-consuming, and budget-friendly data recovery tools like Tenorshare 4DDIG Data Recovery. You don't need to spare time to meet the agent and wait for the devices to be shipped back to you after data recovery.
Privacy might be Invaded
As Geek Squad Data Recovery asks you to submit the device for data recovery services, the device must be thoroughly checked. In this process, your data's privacy is compromised. Though the employees aren't allowed to see it, many cases have been reported.
Incomplete Data Recovery
Not everything on it will be recovered when the device gets shipped back to you after the data recovery process. However, you'll still be charged the same amount, doing it the most expensive data recovery service that doesn't guarantee full data recovery.
Conclusion
In conclusion, Geek Squad Data Recovery is a slow and expensive data recovery service that compromises your device's privacy. For easier, faster, and cheaper best data recovery services, Tenorshare 4DDiG is the best alternative. Its intuitive user interface and excellent customer support make it the perfect choice for anyone looking to recover lost or deleted data from their hard drive.